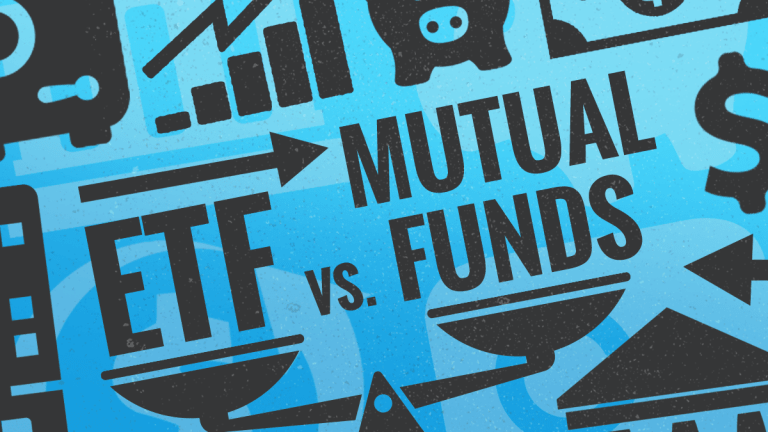 Mutual Funds, Eviscerated by ETFs, Face New Humiliation, Moody's Says
Moody's Investors Service predicts active stock- and bond-picking firms' share of the money-management industry will be overtaken as soon as 2021 by 'passive' vehicles like index-tracking mutual funds and exchange-traded funds.
The computer is winning, and so are investors in their ongoing quest to avoid outsize fees charged by human stock-pickers. 
A shakeout in the money-management industry is poised to hit a crucial juncture in the next three years, with Moody's Investors Service now predicting that low-fee index-tracking mutual funds and exchange-traded funds will overtake the share of assets managed by human stock- and bond-pickers. 
So-called active funds - led by people who pick and choose assets, and which typically charge higher fees - have long dominated the industry and currently control about 64% of the overall market, according to Moody's. But due to the popularity of the lower-cost "passive" funds, the share of assets overseen by active managers has declined from nearly 90% in 2006, and it's projected to fall below 50% in 2021.    
By that year, passive funds, which currently control about 37% of the market, will take over as the dominant share, Moody's predicts. They include the SPDR Standard & Poor's 500 ETF (SPY) - Get SPDR S&P 500 ETF Trust Report , which simply aims to ape the total market return for large U.S. stocks, and the iShares MSCI Emerging Markets ETF (EEM) - Get iShares MSCI Emerging Markets ETF Report , which automatically tracks stocks from exotic and often-volatile countries like China, Brazil, India, Russia, Mexico and Turkey. 
"Our diffusion model interprets the consumer trend toward passive investment products as akin to the adoption of an improved technology," according to the Moody's report dated March 13. "Lower-cost passive investment products more efficiently channel the earnings of corporate America to the end investor than do traditional mutual funds."
Active stock and bond pickers like Invesco  (IVZ) - Get Invesco Ltd Report  , Affiliated Managers Group  (AMG) - Get Affiliated Managers Group Inc. Report  and Janus Henderson Group  (JHG) - Get Janus Henderson Group plc Report have failed to stanch redemptions in recent years, as investors disappointed with returns shifted money into index funds and ETFs, which are typically run by computers and promise market-matching returns in exchange for low fees.     
Big ETF purveyors like BlackRock   (BLK) - Get BlackRock Inc. Report  and State Street  (STT) - Get State Street Corporation Report  have thrived at their expense, and a top industry watcher, Deborah Fuhr of the London-based consultancy ETFGI, predicted last month that assets in the popular funds will surge by at least 18% this year, topping $4 trillion for the first time. 
The stock-picking industry came under further pressure last year when Vanguard Group, the privately held money-management giant, announced commission-free online trading in almost 1,800 of competitors' ETFs in addition to 77 of its own.
A big challenge for active stock-picking firms is that the humans who run them have to get paid, subtracting from the returns that otherwise would go to customers, according to Moody's.
Passive funds "entail less 'leakage in earnings' in the form of management fees to asset managers, commissions and trading costs to brokers, and below-average investment decisions leading to loss of capital."
In other words, it might not be so bad if the humans could just beat the computers a little more often, or more handily. 
"Despite market volatility late last year that theoretically should have created more opportunities for active managers to generate trading gains, active funds' share did not increase and passive flows did not decline," according to Moody's. 
A separate report Wednesday from the brokerage firm Jefferies showed that the trend continued unabated in February. 
Among the money managers tracked by Jefferies analyst Daniel Fannon, ETFs attracted $24 billion of new money from investors last month, while U.S. stock mutual funds lost a net $6.7 billion. 
BlackRock was a big beneficiary, drawing in a net $11.2 billion after $7.28 billion of inflows in January.  
In contrast, Franklin Resources  (BEN) - Get Franklin Resources Inc. Report , a big active money manager, reported $1.8 billion of net outflows from long-term funds, according to Jefferies, and even that was considered an improvement over the prior months' $2.7 billion of investor redemptions.
How Much Money Will I Need to Retire?
Want to learn about retirement planning from some of the nation's top experts? Join TheStreet's Robert "Mr. Retirement" Powell live in New York on April 6 for our Retirement Strategies Symposium. For a limited time, tickets are available for $99 for this full-day event. Check out the agenda, learn about the speakers and sign up here.