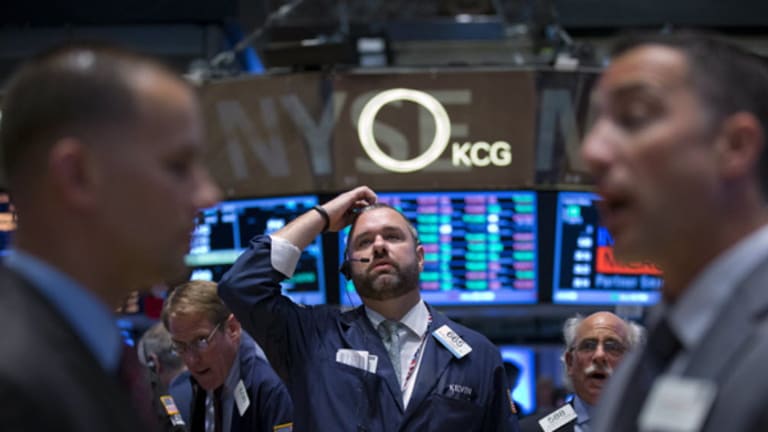 Must Be Long to Make Money, Investor Carol Pepper Tells CNBC
Pepper International CEO Carol Pepper advised investors not to worry about volatile markets and to 'buy on the dips' on CNBC today.
NEW YORK (TheStreet) -- Brexit showed traders that the U.S. market is the "safest place" to invest right now, Pepper International CEO Carol Pepper said on CNBC's "Closing Bell" Wednesday.
"It's also the best risk-adjusted growth place to invest in the world," as shown by the bounce back after Britain voted to leave the European Union, according to Pepper.
Foreign investors have been asking Pepper when they can move their money into the U.S.
Pepper International provides financial advice to families in the U.S., Europe, Latin America, the Middle East and Asia.
Investors should have a portfolio with a balance of "income and growth," Pepper added.
"On the income side I certainly love preferred stocks," she explained, specifically exchange-traded fund iShares U.S. Preferred Stock (PFF) - Get Report ETF.
iShares closed higher by 0.05% to $39.95 today.
"And on the real estate side, REITs like the industrial warehouse REIT STAG is a great stock to look at," Pepper noted. The real estate investment trust Stag Industrial (STAG) stock closed up by 0.29% to $24.27.
With concerns surrounding the upcoming presidential election and the aftermath of the Brexit, Pepper is still comfortable investing in the U.S. market.
"I think there's been a wall of worry since 2008 and it is about time we got over it a little bit. The U.S. is the strongest market in the world, this is the place to be and you have to be long-term investor if you really want to make money," she commented.
In addition, "buy on the dips" and be patient. Volatile markets are the new normal but it is not necessarily "a bad thing," Pepper stated.