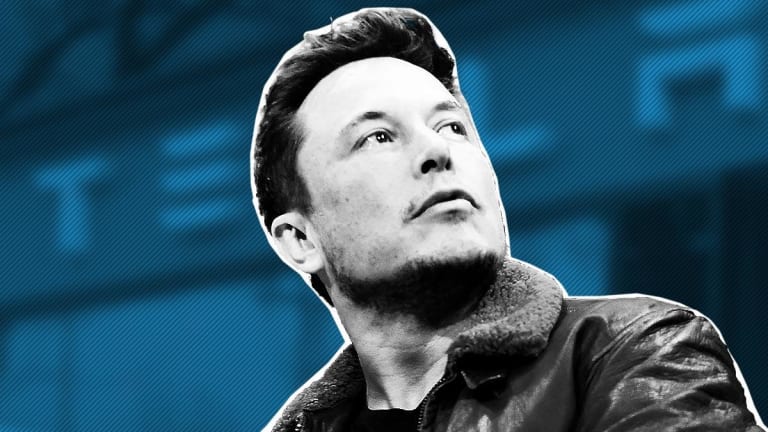 Elon Musk Tells New York Times Tweet Was Attempt at Transparency
Elon Musk tells the newspaper that no one reviewed the tweet before it was posted.
Elon Musk wasn't high when he sent his now infamous take private tweet.
The Tesla Inc. (TSLA)  CEO, in an interview with The New York Times published late Thursday, Aug. 16, said the $420 was not a nod to marijuana, but was a rounding up of a 20% premium on where the stock had been recently trading.
"It seemed like better karma at $420 than at $419," he said in the interview. "But I was not on weed, to be clear. Weed is not helpful for productivity. There's a reason for the word 'stoned.' You just sit there like a stone on weed."
Tesla shares closed a $335.45 on Thursday.
The tweet, which has set up a firestorm including a probe by the Securities and Exchange Commission, was an attempt at transparency, Musk told the newspaper, adding that no one reviewed it before it was posted.
SEC has subpoenaed Tesla, the Wall Street Journal reported, and is seeking information from each Tesla board member. This is now a formal investigation, a step up from what previous reports said was a mere inquiry the SEC put in to Tesla. The SEC declined to comment upon request.
The heart of the matter seems to be whether Musk's "funding secured" statement was misleading, as it drove shares higher.
Musk told the NYT that he was referring to talks with Saudi Arabia's government about a deal that could see them financing the transaction. Such a deal is far from secure.
The CEO in the interview said this year has been the "most difficult and painful year of his career." The company is said to be looking for a deputy to take pressure off Musk, sources told the newspaper, and that the board is concerned about his workload and supposed use of Ambien.