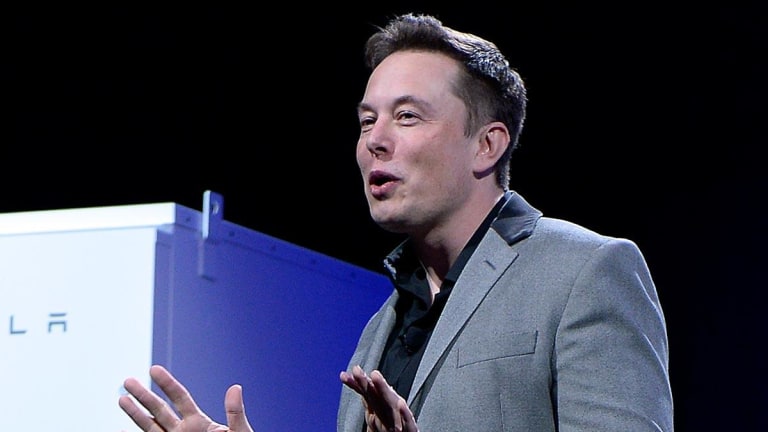 Musk Clarifies Take-Private Tweet, Leaving Some Questions Unanswered
Elon Musk has spoken. Here's what has Wall Street's attention on Tesla on Monday.
Elon Musk made a blog post on Tesla's (TSLA) website addressing just what he was talking about when he made his take-private tweet. 
Here's what he revealed:
First, he says it was his idea. "On August 2nd, I notified the Tesla board that, in my personal capacity, I wanted to take Tesla private at $420 per share," Musk said.
Then, a meeting comprised of Tesla's outside board of directors was held, after which it was agreed that Musk would then reach out to the largest shareholders of the company. "They are the ones who believed in Tesla when no one else did and they are the ones who most believe in our future. I told the board that I would report back after I had these discussions," he said. 
Musk then addressed why he announced the plans on Twitter. "The only way I could have meaningful discussions with our largest shareholders was to be completely forthcoming with them about my desire to take the company private," he said. Why did he use Twitter? "It wouldn't be right to share information about going private with just our largest investors without sharing the same information with all investors at the same time. As a result, it was clear to me that the right thing to do was announce my intentions publicly."
There's an issue with that. TheStreet's legal sources have said that Twitter is actually not an appropriate platform for sharing information that would give investors equal access to that information. Rather, legal fillings would be the correct avenue of such communication. 
Also, this is important. "I am speaking for myself as a potential bidder for Tesla."
Musk said the reason he said "funding secured" was because the Saudi Arabian Sovereign Wealth Fund had asked Musk if he'd be interested in selling Tesla to the fund. Musk said the fund has more than enough capital to execute the transaction, and that most of the financing would be equity, not debt. "Most of the capital required for going private would be funded by equity rather than debt, meaning that this would not be like a standard leveraged buyout structure commonly used when companies are taken private. I do not think it would be wise to burden Tesla with significantly increased debt."
This begs the question of how much debt, still, would be needed, if only "most" of the financing would be equity. 
The board has asked Musk to recuse himself from discussions. 
More on Tesla's future from TheStreet.