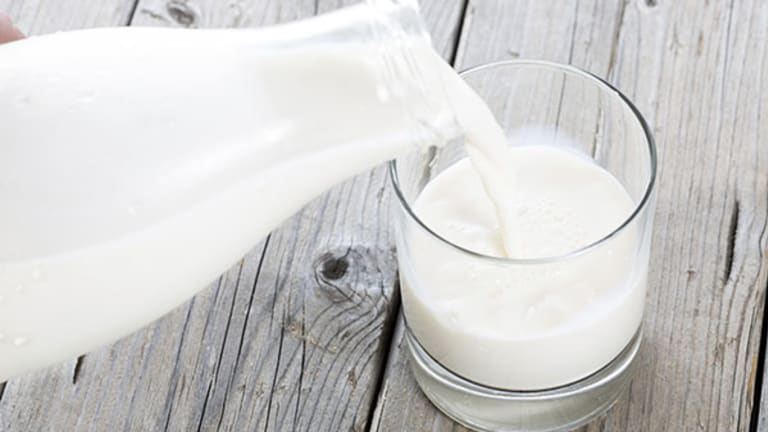 Publish date:
Muddy Waters' Target Hushain Dairy Collapses but Not Even the Short Seller Is Sure Why
Mystery surrounds the Chinese dairy group after its stock fell 85%, wiping out $4 billion of equity, three months after Carson Block's Muddy Waters said it was worthless.
Mystery surrounds the Chinese dairy group after its stock fell 85%, wiping out $4 billion of equity, three months after Carson Block's Muddy Waters said it was worthless.
Carson Block's Muddy Waters Capital will be feeling like the cat that got the cream after shares in short-target China Huishan Dairy fell 85% Friday, wiping out more than HK$32 billion ($4.12 billion) of market capitalization.
Shares in the group collapsed from HK$2.80 to HK$0.42 in just four hours of frantic trading, during which a company record of more than 779 million shares changed hands, though the reason for the sudden crash remains a mystery. The stock was suspended before the close of the market in Hong Kong.
"In Dec MW called Huishan $6863 HK a fraud. It's down 82% today," Muddy Waters wrote in a tweet early Friday morning.
In December, the California-based short seller lambasted Huishan Dairy, claiming it had inflated profits to mask financial difficulties and that it was "on the verge of default due to its excessive leverage" and worth "close to zero."
The target's stock dipped in the immediate wake of that claim but quickly rebounded after it dismissed the report as groundless. The stock had been one of Hong Kong's most stable investments this year, trading steadily at between HK$2.8 and HK$3.0 up until about 10:30 am Friday Hong Kong time when it fell off a cliff.  
"It's definitely not what I expected to happen," Block said in an interview reported on Friday by Bloomberg."I haven't ever been involved with a stock that holds this steady pattern for a few months after our initial report, and then just crashes with no advance warning -- that's the first time for me."
Muddy Water's call on Huishan Dairy had fed online rumors of problems at the company but there was no evident new information that emerged on Friday that justified the sharp fall. Huishan Diary could not immediately be reached to comment.
Muddy Waters's December report on Huisan Dairy claimed "the company has reported fraudulent profits largely based on the lie that it is substantially self-sufficient in producing alfalfa," which is a key feed for livestock, and that it overstated the spending on its farms by as much as 1.6 billion renminbi ($230 million) "to support the company's income statement fraud." 
The short seller backed its claims with evidence, including photographs collected from visits to the dairy farmers operations that appear to show imported alfalfa bails. It also claimed to have interviewed alfalfa suppliers to the company.
Muddy Waters has built a reputation as one of the world's most aggressive short sellers due to the uncompromising nature of its reports, which often allege illegal and or questionable practices and predict the collapse of its targets.
Its founder, Block, has specialized in targeting Chinese firms listed outside of mainland China. He cemented his reputation in 2011 when he compared Toronto-listed Sino-Forest Corp. to a Ponzi scheme, leading to a collapse in the group's then $6 billion market capitalization. Within a year the company filed for bankruptcy and later became the subject of regulatory investigations and a $9 billion class action lawsuit.