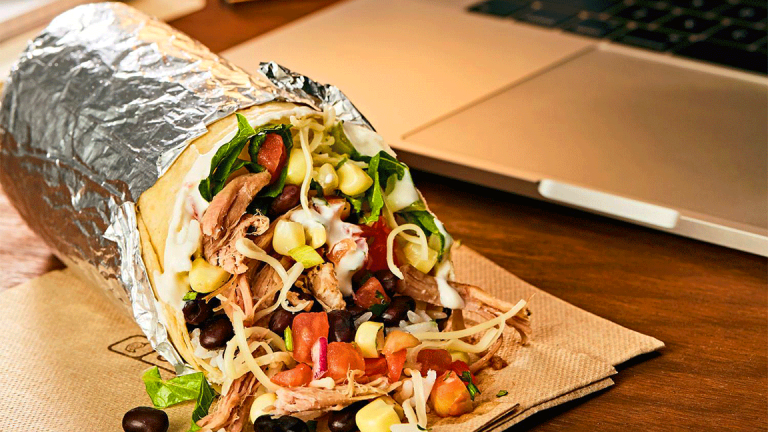 56% Millennials Are Going to Chipotle Less: Survey
Chipotle is falling out of popularity with the 18-29 and 30-44 age groups.
Chipotle (CMG) has more work to do. 
William and Blair Co. teamed up with Survey Monkey to take a look at Chipotle Mexican Grill Inc.'s popularity among consumers.The results showed that Chipotle has been falling out of favor with consumers. About 53% of survey respondents said that they are eating less at Chipotle. 
Among those respondents, 56% in the 18-29 age range have been visiting the burrito chain less and less over the past year. Roughly 51% in the 30-44 age range also said that they were visiting the food chain less. 
About 41% of respondents said that they were eating out less often, but 36% said that the lack of Chipotle in their lives has to do with food safety. 
Brian Niccols, the new CEO of Chipotle, has a strategy call with analysts scheduled for June 27. Niccols is expected to go over "insight related to various tests conducted across areas such as consumer access ... menu, and restaurant experience that will likely inform the company's strategy," wrote William Blair.
The report continued, "most of these priorities are not new, so the specific tactical strategy will be important to assessing the potential for success."
While the survey responses may show cause for concern for Chipotle, it's also important to note that the company has seen a 60% uptick in its stock this year. 
On Monday, June 11, Chipotle was up 1.4% in Monday's trading.