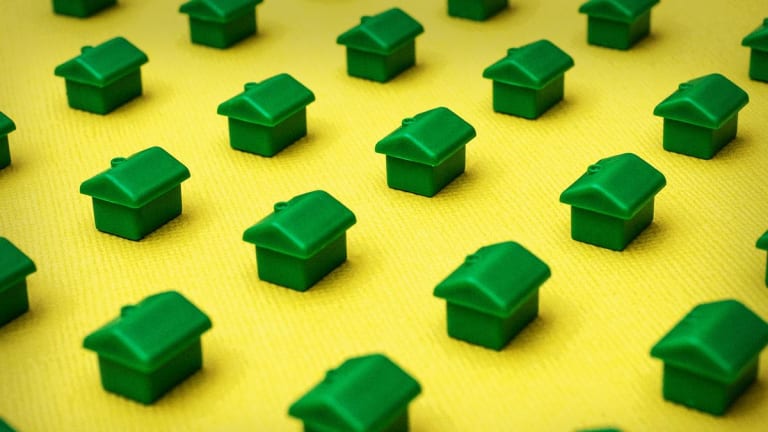 Mortgage Refinancing Boom Continues as Economic Worries Push Rates Down Further
U.S. applications to refinance mortgages rise 0.4% during the week ended Aug. 16, to the highest since 2016.
A boom in U.S. mortgage-refinancing continued last week, as falling U.S. interest rates sent applications for lower-cost loans to the highest in more than three years. 
Mortgage applications during the week ended Aug. 16 rose by 0.4% from the prior week to the highest since July 2016, the Mortgage Bankers Association said Wednesday in a press release. The volume was nearly triple the level during the same period a year earlier. 
Applications for loans to purchase homes, however, dropped by 4% from last week on a seasonally adjusted basis, the association said. Some economists have attributed a recent softness in purchase loans to low inventories of homes for sale, which have kept up pressure on prices.  
This year's drop in mortgage rates below 4% has captured the attention of many homeowners, who are rushing to lock in cost savings. Fannie Mae, the government-backed mortgage-finance agency, estimated last week that some 35% of homeowners could now reap "significant cost savings" from refinancing.  
The average fixed rate for a 30-year conventional mortgage fell by just 0.03 percentage point last week to 3.9%. The drop was less than the 0.13 percentage point drop in yields on 10-year Treasury bonds, which banks often use as a benchmark when pricing mortgage rates. 
"The small moves in rates and refinancing are potentially signs that lenders may be approaching capacity constraints as they continue to deal with the largest wave of refinance activity in three years," Kan said. 
The Fed lowered its official rate by 0.25 a percentage point last month to a range between 2% and 2.25%, and most traders and economists expect further reductions later this year.
At the same time, fears of a slowing global economy have sparked demand for U.S. government bonds, pushing down 10-year Treasury yields.