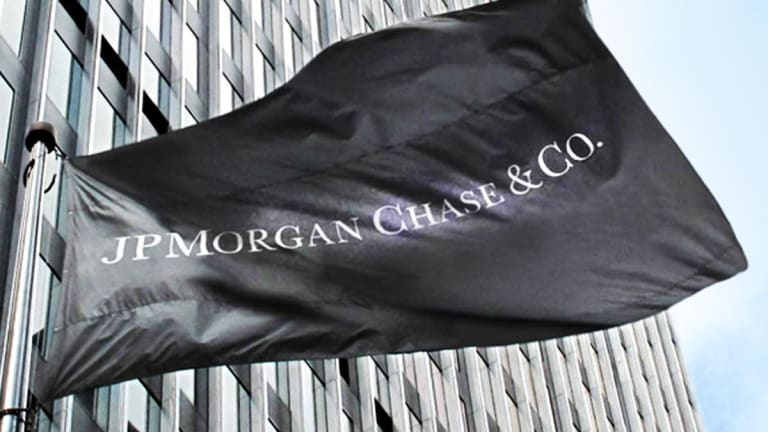 Morgan Stanley CEO Rewards Trading Chief Ted Pick With Promotion
Ted Pick, who oversaw Morgan Stanley's stock- and bond-trading units, will now have an expanded set of responsibilities including oversight of the firm's investment bankers. He's on a short list of potential eventual successors to CEO James Gorman, a person briefed on the matter said.
Morgan Stanley (MS) , the Wall Street firm, has promoted trading chief Ted Pick to an expanded role overseeing investment bankers along with the stock and bond departments.
CEO James Gorman and President Colm Kelleher announced the move Tuesday in an internal memo obtained by TheStreet. Pick becomes head of the Institutional Securities Group, which includes trading as well as the business of advising corporations on mergers, initial public offerings and debt underwriting. The division produced $18.8 billion of revenue last year, or about half the New York-based firm's total.  
Pick, 49, helped push Morgan Stanley's stock-trading business to the top rank among the biggest Wall Street firms, with a projected $2.4 billion of second-quarter revenue, based on estimates by the brokerage firm RBC Capital Markets. He also helped to turn around the firm's once-ailing fixed-income trading business, according to the memo.
"Leading ISG is a natural next step," according to the memo. 
The promotion elevates Pick's profile at a time when investors are starting to handicap the likely successor for Gorman, 59, who has said he plans to remain at the helm for another handful of years. Kelleher, 61, is considered the likeliest candidate should Gorman unexpectedly step down in the near term, but the CEO is eager to groom a younger crop of potential successors, according to a person briefed on the matter.
Those include Pick as well as Franck Petitgas, an investment-banking co-head who was promoted Tuesday to oversee the firm's international business, representing about a quarter of firmwide revenue, according to the person. The list also includes CFO Jonathan Pruzan, wealth-management co-chief Andy Saperstein and money-management head Dan Simkowitz, the person said.
Susie Huang, who most recently oversaw the team of bankers advising corporations on mergers and acquisitions, will take over Petitgas's former post as co-head of investment banking, according to the memo. She and the other co-head, Mark Einhorn, will now report to Pick. 
In a separate memo, Pick wrote that Gokul Laroia, David Russell and Alan Thomas have been named co-heads of the stock-trading unit.