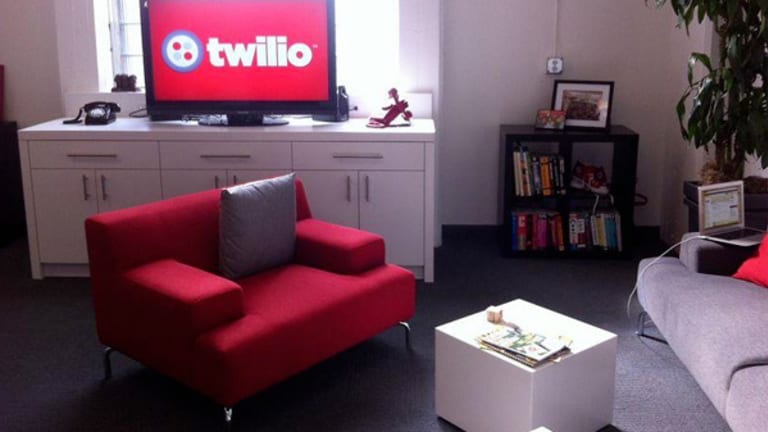 More Squawk from Jim Cramer: Twilio (TWLO) Is the Future of Cloud Computing
Twilio (TWLO) reported stronger-than-expected results for the 2016 second quarter after Monday's closing bell.
NEW YORK (TheStreet) -- Shares of Twilio (TWLO) - Get Twilio Inc. Class A Report were gaining in mid-morning trading on Tuesday after the company reported better-than-anticipated results for the 2016 second quarter.
"It was one of the great conference calls. It was a beautiful conference call," TheStreet's Jim Cramer said on CNBC's "Squawk on the Street" this morning.
"Beautiful story. They talk about the era of investing, super network. Twenty-two data centers, seven regions," Cramer added.
The San Francisco-based company, which offers cloud communications platforms, went public in late June.
"Who do they have in their corner? Home Depot (HD), Nike (NKE), New York Times (NYT)...They just got T-Mobile (TMUS)," Cramer noted.
"They're on Amazon (AMZN) and they get a piece of every trade whether it be Facebook(FB) Messenger or Airbnb or a lot of others. They are the future of cloud computing," Cramer said.
Twilio's other customers include Hulu, Uber, Netflix (NFLX) and Salesforce (CRM).