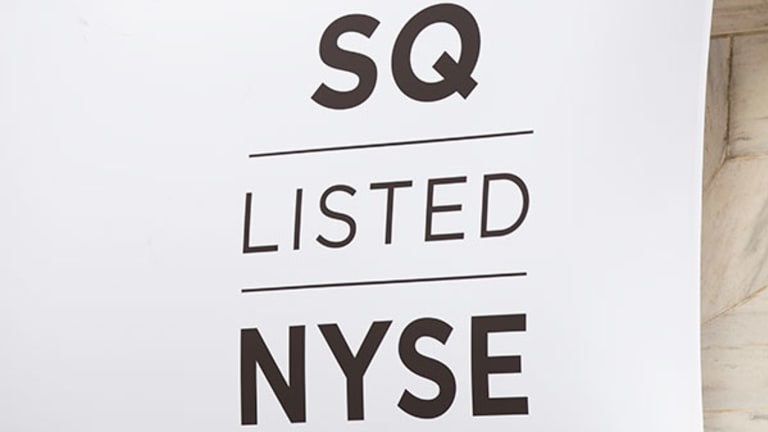 More Squawk From Jim Cramer: Square (SQ) 'Could Be Profitable'
Jim Cramer believes Square (SQ) could deliver profits after the company reported its first financial results as a public company.
"This is the small and medium-sized business method of payments," TheStreet's Jim Cramer said about Square. 
NEW YORK (TheStreet) -- Square (SQ) - Get Report "could be a profitable company," TheStreet's Jim Cramer said on CNBC's Squawk on the Street this morning. "They did the right thing in going public."
After Wednesday's market close, the San Francisco-based payments and marketing company issued 2016 guidance that showed the company will turn a profit this year.
The company, which went public in November, expects to report $6 million to $12 million in adjusted earnings before interest, taxes, depreciation and amortization for 2016.
Cramer explained that new hardware products, such as the contactless and chip reader, can drive profitability.
Square's software revenue will also help drive growth because it works very well with QuickBooks (INTU), an accounting software widely used by small and medium-sized business, Cramer added. (See video above)
Cramer observed that Square's management showed a "remarkable, unexpected series of positives" during its "very coherent" conference call on Wednesday afternoon.
"[CEO] Jack Dorsey really delivered," Cramer noted in the video above. 
Despite the positive long-term outlook, shares of Square are retreating 6.83% to $11.19 in early afternoon trading on Thursday because of the company's wider-than-expected 2015 fourth quarter loss.
Square posted an adjusted loss of 20 cents per share for the last quarter of 2015, while analysts had estimated a loss of 13 cents per share.