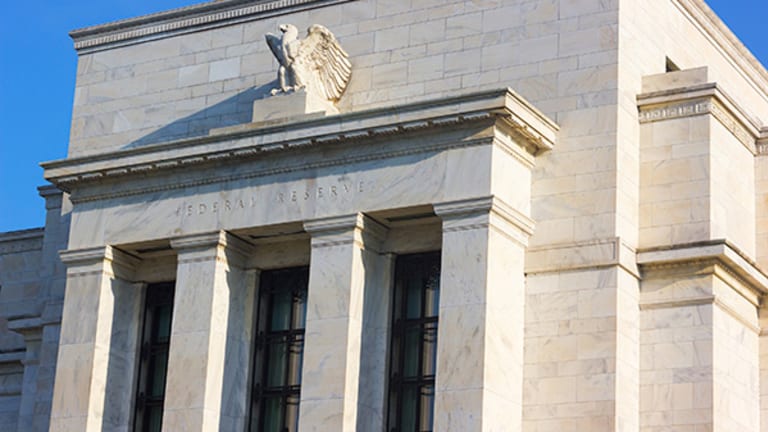 More Hawkish Fed Leaves Rates Unchanged
The Federal Reserve left monetary policy unchanged but did express a shifting sentiment towards a rate increase in the future.
NEW YORK (TheStreet) -- The Federal Reserve announced on Wednesday afternoon that it will not adjust interest rates, maintaining a 0.25%-0.5% rate.
Despite the lack of policy change, the second paragraph of the meeting results included the hawkish statement that "near-term risks to the economic outlook have diminished."
The statement "suggests members feel conditions for a rate rise have grown more favorable," Bloomberg TV's Michael McKee reported on "Bloomberg markets" today.
"Investors certainly may take that if they want to as a sign September could be a live meeting," McKee said.
There were only a few changes in the Fed's economic assessment, as the statement notes a moderate expansion of economic activity in June. The Fed also believes that indicators point to an increase in labor market utilization over the past few months.