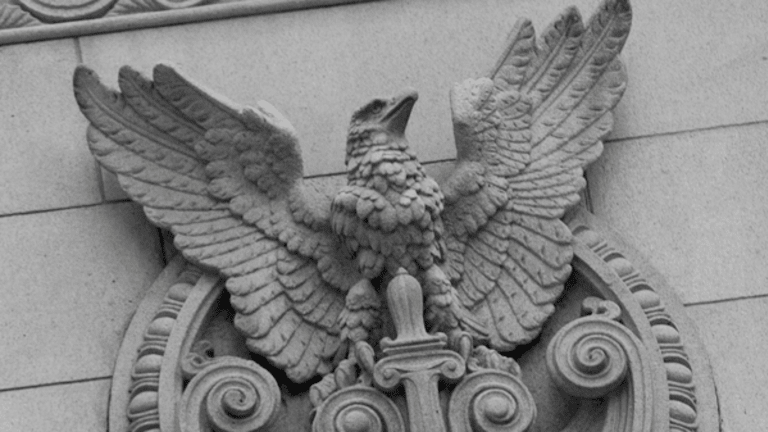 More Aggressive Fed Could Lead to Recession in 2018, Pimco's Kiesel Says
The dollar is continuing to rally, surpassing a 14-year high, on expectations of policy reform under the Trump administration.
The dollar passed a 14-year high on Tuesday morning as it continues its post-elect rally on expectations of policy reform under the new presidential administration. The dollar gained on Monday after beginning the day in the red, following comments from Federal Reserve Chair Janet Yellen, who was giving a speech to graduates at the University of Baltimore.
Yellen spoke optimistically about the U.S. economy.
Pimco CIO for Global Credit, Mark Kiesel, appeared on this morning's "Bloomberg Daybreak: Americas" to discuss the strong dollar, what it means, and how it shapes his thinking.
"I think the strong dollar is really a reflection of the fact that the U.S. is set to pick up cyclically," Kiesel said. "It's not only a strong labor market, but now you've got the prospect for a very pro-business administration under Trump, tax cuts [and] infrastructure spending. Basically the rest of the world in Japan and Europe are still growing at much lower growth profiles."
Earlier this morning, Goldman Sachs said the economic slack in the U.S. is "running on empty," BloombergTV's Johnathan Ferro noted. Goldman believes the greater fiscal stimulus will go more towards inflation. Ferro looked to get Kiesel's opinion on Goldman Sachs' perspective.
"We would agree with that," Kiesel responded. "What's interesting is that fiscal policy really is needed coming out of recessions. This has been a very long expansion in the United States, seven years, and the unemployment rate has come down. We're basically at four and a half percent. The labor market is very tight."
The latest fiscal policy is coming in the context of very little excess slack in the economy, he continued. "That's why the Fed is raising rates, and the risk here is that if the tax cuts come online and the infrastructure comes, it could actually lead to a much more aggressive Fed and then tip the economy in recession in 2018."