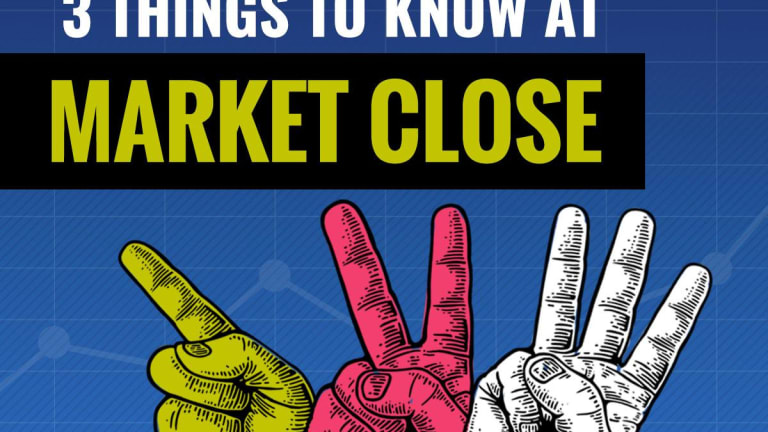 Monday Madness: Ready to Add Some Stocks to Your Holiday Wishlist?
Here's what you're missing on TheStreet.
Here's what you're missing on TheStreet.
'Tis the season.
Might be worth writing up a second gift wishlist, and this time devote it solely to stocks. 
Here's why.
Five Stock Picks From Top Analysts 
TheStreet contributor Tip Ranks has five "strong buy" stocks for investors looking to add to their portfolio.
"We used TipRanks market data to pinpoint stocks with a 'Strong Buy' consensus from the Street's best-performing analysts. Plus we can turn to the average analyst price target to get a handle on the kind of upside investors can look forward to," they wrote.
Here are the stocks they recommended:
Jim Cramer's Got a List and He's Checking It Twice
Jim Cramer has some recommendations for retirees who want to add some stocks to their holiday wish list.
Charlie emailed in to Katherine Ross, wondering what stocks that retired investors should be investing in.
Here's a list of the names he gave.
Ask Cramer
Got a question about the market? Reach out to @KatherineRooss on Twitter or email her at Katherine.Ross@TheStreet.com for a chance to have Cramer answer your question.
It's never too late -- or too early -- to plan and invest for the retirement you deserve. Get more information and a free trial subscription to TheStreet's Retirement Dailyto learn more about saving for and living in retirement. Got questions about money, retirement and/or investments? Email Robert.Powell@TheStreet.com.
Do You Have Enough In Your 401k?
TheStreet contributor Michelle Rama-Poccia has the answers.
Picture yourself 20, 30 or 50 years from now. If you want to see yourself retiring comfortably, then contributing to a 401(k) plan now is a good way to help you realize that goal. That's especially true if your employer offers a match --essentially free money -- toward your retirement. But just what is a 401(k) plan, and exactly how much should you be contributing to it?
What Is a 401(k) Plan? 
The 401(k) -- named after the subsection of U.S. Internal Revenue Code -- is a retirement plan sponsored by your employer that allows you to defer, or delay, part of your pay so it can be automatically invested. Depending on the type of plan, you can make contributions with pre-tax money or pay taxes up front and avoid them later on when you draw on the savings.
How Much Should You Contribute to Your 401(k)? 
Experts recommend contributing at least 10% and ideally 15% of your monthly salary to your 401(k) plan. There are limits to what you can contribute, though: in 2018 the limit is $18,500 a year. That goes up to $19,000 in 2019, and the amount usually increases with inflation. To someone just starting out, $19,000 may seem a huge chunk of your income.