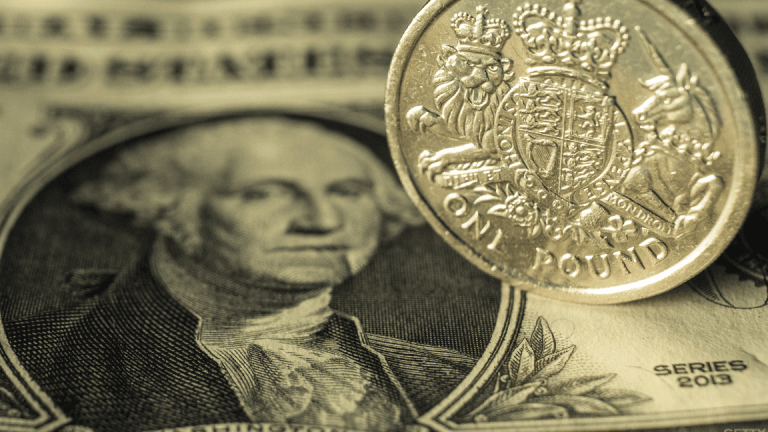 U.S. Dollar Still Tumbling Despite Treasury Secretary Mnuchin's New Comments
Treasury Secretary Steven Mnuchin tried to walk back his recent comments on U.S. dollar weakness, but the greenback continues to tumble in global foreign exchange markets.
U.S. Treasury Secretary Steven Mnuchin attempted to clarify the government's message regarding the recent weakness of the dollar Thursday, but his comments pushed the greenback even lower on foreign exchange markets as investors question 
"Where the dollar is in the short term is not a concern of mine," Mnuchin said during a panel discussion at the World Economic Forum. "It's not a focus, it's a function of the free markets."
"In the long term I fundamentally believe in the strength of the dollar and how it represents confidence in U.S. markets," he added. "It is the world's reserve currency and I believe it will remain the world's reserve currency."
The dollar index, which benchmarks the greenback against a basket of six global currencies, touched a fresh three-year low of 89.08 during European trading, extending its year-to-date decline to around 3.9% and its 52-week slump to 11.5%. 
The dollar's moves, alongside what is increasingly considered an "America First" trade and security policy from President Donald Trump, have both dominated global financial markets this week and emerged as the central theme at this year's annual gathering in Davos.
Trump is expected to reiterate that stance in a keynote address Friday, telling his followers on Twitter earlier today that he ready to "tell the world how great America is and is doing."
However, in a sign that U.S. officials are prepared to work with their opposite numbers in the world's biggest economies, Munchin told reporters Thursday he may travel to China later this year to discuss ways in which the two nations can tackle their ballooning trade imbalance.
"We talked about what we're doing together in regard to North Korea and the sanctions that we have worked on together at the UN," Mnuchin said of his meeting with Liu He, China President Xi Jingping's economic adviser. "I discussed a possible trip of mine to China later this year to review with them the sanctions as well as various different opportunities over there. We also talked very candidly about the trade issue."
China's global trade surplus slipped to $422.5 billion last year, official data published earlier this month indicated, but its domination over U.S. commerce saw that portion of the reading rise $25.55 billion in December to an all-time high of $275.81 billion for the whole of 2017.
More of What's Trending on TheStreet: