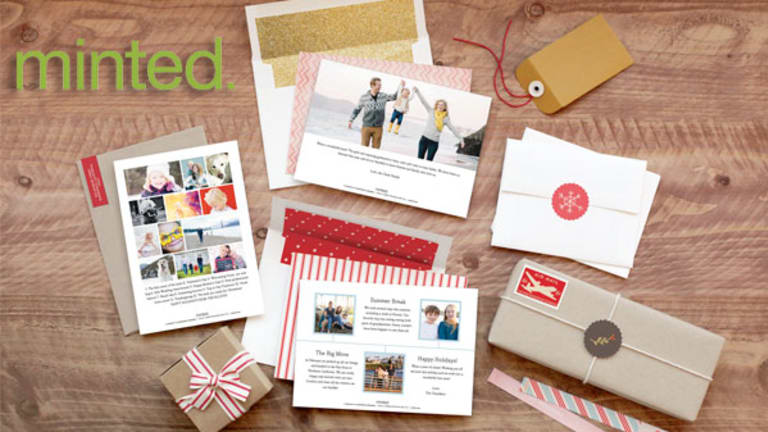 Minted CEO Naficy Takes Crowdsourcing to the Next Level
Minted is an e-commerce company using the principles of crowdsourcing to sell products on its site.
NEW YORK (TheStreet) --Minted is the private online marketplace taking the concept of crowdsourcing to the next level. Minted sells products on its site that begin as designs created by independent artists. Users within the Minted community then vote on which designs they like best and Minted produces the winning designs for sale.
"Everything is entered via competition. The crowd votes to tells us what to sell and that turns into cards, art, fabrics and home decor we sell on the site," founder and CEO Mariam Naficy said on CNBC's "Squawk Alley" Tuesday morning.
The fundamental difference between what Minted does and traditional crowdsourcing models is that it provides feedback to its users.
"Artists on Minted give each other feedback and help to improve the designs, round after round of the voting in our competition begins," Naficy said. "I would call it almost crowd production vs. pure crowdsourcing."
Crowd production meaning the people on Minted collaborating to better produce a particular design.
Furthermore, Naficy was questioned as to whether Minted could make an initial public offering soon.
"At this point Minted is doing well financially, so we are not looking to raise," she stated. "The business model is actually very healthy and a good, profitable one, it's not an emergency for us."