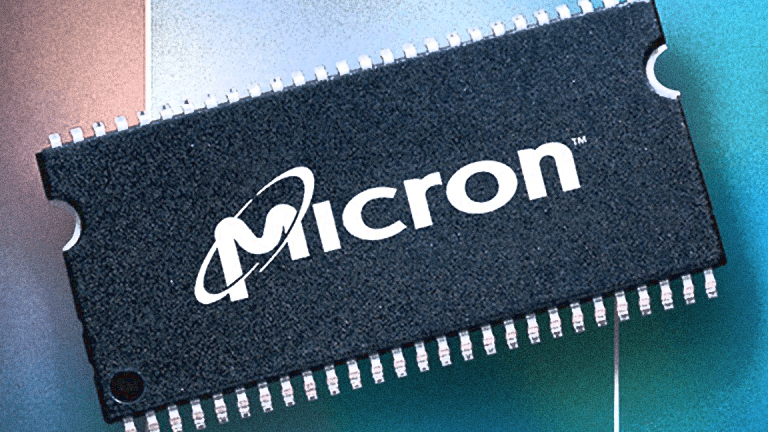 Micron Technology Inc. (MU) - Get Micron Technology, Inc. (MU) Report surged Tuesday after the semicondutor company unveiled its biggest-ever share buyback plan after publishing stronger-than-expected third quarter earnings guidance and new deal with Intel to make and ship flash memory chips.
Micron will buyback $10 billion of its shares, or 16% of the outstanding total, the company said, confirming a recent commitment to return at least half of its free cash flow to investors. Micron also said late Monday that it will extend their agreement to build 3D NAND flash memory chips after the Bosie, Idaho-based group posted a Street beating earnings forecast of between $3.12 and $3.16 per share on sales of around $7.8 billion.
"The data-driven economy will transform nearly every industry, and drive secular growth in demand for memory and storage. Micron is exceptionally well positioned to capitalize on these opportunities and deliver strong business performance and robust free cash flow," CEO Sanjay Mehrotra said in a statement. "Our business results have dramatically strengthened Micron's balance sheet and this stock buyback program emphasizes our ongoing commitment to enhancing shareholder value."
Micron shares were marked 7.13% higher at $59.44 each in early Tuesday trading, a move that extended its year-to-date gain to around 45%, more than five times ahead of the benchmark Philadelphia Semiconductor Index
Micron's chief financial officer and senior vice president, David Zinsner, said Monday afternoon that the buybacks will begin in its 2019 fiscal year, which starts in September, in conjunction with Micron's plans to return at least 50% of free cash flow to shareholders next year. Zinsner said that the decision received "great support" from the company's board and management team.
"I think it really makes sense for the company and for the shareholders," he said. Zinsner also told investors that the company plans to be cash flow positive by the end of next quarter or the end of the year.
****************
TheStreet presents on May 22: "How to Stomach Market Volatility." Hosted by Fisher Investments, the exclusive live webinar will give you the tools to successfully navigate market volatility and discuss why having a wealth manager is more critical than ever before. Quickly register for the event here.