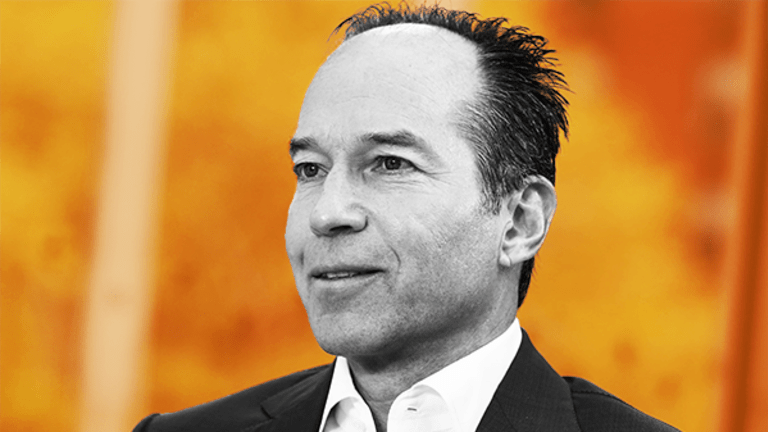 Zayo Attracts Activists Jana, Corvex and FrontFour
Barry Rosenstein's Jana has the largest stake among Zayo's activists. The Colorado fiber networking outfit is a candidate for REIT conversion--or a buyout.
Fiber networking outfit Zayo Group Holdings Inc. (ZAYO) ) has drawn attention from prominent activists. 
Barry Rosenstein's Jana Partners LLC held 1.15% at the end of the second quarter, according to Factset. Keith Meister's Corvex Management LP and FrontFour Capital Group LLC held 0.93% and 0.04%, respectively. Dan Leob's Third Point LLC held a stake earlier this year but exited according to Securities and Exchange Commission filing.
Founded by fiber veteran Dan Caruso, Zayo is up about 4% this year compared to a more than 12% gain for The S&P 500. MoffettNathanson LLC analyst Nik Del Deo identified sources of upside for the company in a Wednesday report while raising his price target from $34 to $39 per share.
"The bull thesis for Zayo currently resolves around three items: an improvement in bookings stemming from an increase in the size of the sales force, a REIT conversion and the potential for a take-out," MoffettNathanson LLC analyst Nik Del Deo wrote in a Wednesday report. 
Zayo has hired salespeople, moved staff from its Canada unit and gained teams through its $1.4 billion acquisition of Electric Lightwave last year. "If these additions are ultimate, say, two-thirds productive as existing salespeople, they will drive something like a 15% to 20% increase in bookings volume," Del Deo noted. 
Investors were heartened by comments that Crown Castle International Corp. (undefined) ) CEO Jay Brown made at a recent presentation regarding the company's $7.1 billion purchase of fiber company Lightower from Berkshire Partners, Pamlico Capital, and other backers. Between 80% and 85% of Lightower's assets would meet the qualifications for conversion to a REIT, Brown said. Classifying the business as a real estate investment trust would shield cash from taxes, and boost dividends. 
Incoming Zayo CFO Matt Steinfort, replacing longtime Zayo executive Ken desGarennes, addressed the REIT conversion at a September conference in New York. 
"The REIT kind of concept or topic was probably one of the first couple of things that Dan and Ken put on my plate to look into, and I'd say that level of urgency to think about that increase, certainly over the last couple of months, primarily driven by the public statements that were made by Crown relative to the portion of Lightower's business that they believed was REITable," Steinfort said.
Recent deals provide more favorable benchmark for Zayo investors. Crown Castle paid 13.7 times projected 2018 Ebitda, by MoffettNathanson's projections, a premium to Zayo's roughly 10.3 Ebitda multiple. Verizon Communications Inc. provided an even headier comparable when it paid $275 million for part of WideOpenWest Inc.'s (WOW) Chicago network. The payout comes to more than 20 times projected 2017 Ebitda, UBS analyst John Hudulik suggested.
At the multiple that Crown Castle paid, Zayo would be worth $52 per share, but the comparisons may be complicated. Del Deo suggests that when tweaking valuation metrics for some of Zayo's less-valuable operations and making other adjustments, Zayo trades at a slight premium to Lightower.
Fiber multiples have impressed this year, but the comps to Zayo as not as clear as they might be.
Zayo declined to comment on discussions with individual shareholders but said it regularly talks with major investors to get their perspectives.