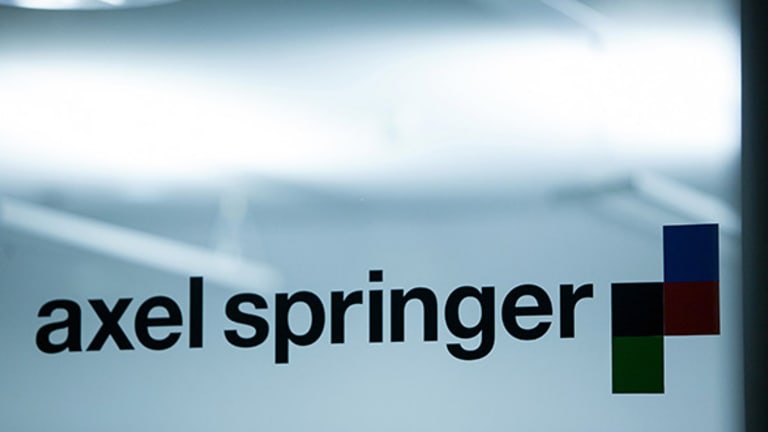 You Won't Believe Who Just Bought Business Insider
Europe's largest publishing group, Axel Springer, has snapped up business news and sensationalist-headline website Business Insider in a deal valuing the New York-based publisher at $442 million.
NEW YORK (The Deal) -- German media group Axel Springer acquired an 88% stake of online business news publisher Business Insider for $343 million, expanding its global reach into the English-speaking world with the addition of the site's 76 million unique users.
The acquisition boosts Springer's total stake in New York-based Business insider to 97%, after it acquired an 8% stake during a 2014 round of fundraising. Springer secured the deal after approaching Business Insider, which had not launched a sales process.
The deal provides an exit for Business Insider's co-founders Henry Blodget, Kevin Ryan and Dwight Merriman, and venture capital backers including RRE Ventures, Institutional Venture Partners and entrepreneurs Marc Andreessen and Kenneth Lerer, a co-founder of The Huffington Post. Amazon.com (AMZN) - Get Report founder Jeff Bezos owns the 3% that will not be sold.
"With the acquisition of Business Insider, we continue with our strategy to expand Axel Springer's digital reach and, as previously announced, invest in digital journalism companies in English speaking regions," Axel Springer CEO Mathias Dopfner said in a statement. "Combining our forces will allow us to unlock growth potential and expand Business Insider's portfolio to new verticals, new locations and new digital content."
The deal is a surprise move for Springer, which had been pondering the acquisition of British financial daily the Financial Times, before the paper's owner, Pearson, opted for a $1.3 billion deal with Japan's Nikkei.
Springer's acquisition values Business Insider at an enterprise value of $442 million, and at $390 million on a cash and debt-free basis, said Springer. The deal values Business Insider at about six times forecast revenue for 2016. Springer said it expects its new acquisition to break even over the course of 2015 and that revenue at Business Insider will grow at 30% a year between now and 2020.
Blodget, a former Merrill Lynch Internet analyst who was fined $4 million by the Securities and Exchange Commission and banned from trading in 2007, launched Business Insider in 2007 with Ryan, a former president and CEO of internet ad group Double Click, and Double Click co-founder Dwight Merriman. (Double Click is now part of Google (GOOGL) - Get Report .)
Business Insider had raised $50 million through multiple fundraising rounds. The site grew its readership quickly, attracting younger readers with a mix of business news, sensationalist headlines and celebrity tittle-tattle.
"We have proven the concept ... but now we are looking forward to what we hope will be decades of steady growth as the [digital] medium gets more and more used," Blodget said on a conference call.
Springer said the deal would increase its digital audience by two-thirds to about 200 million users. The Berlin-based business is already the largest publishing group in Europe, and controls about a quarter of the German newspaper market, where it owns tabloid paper Bild. It will pay for Business Insider using existing credit lines.
Blodget will remain with Business Insider as CEO and editor-in-chief following the transaction. Lerer will take a seat on the board of Business Insider following completion of the deal.