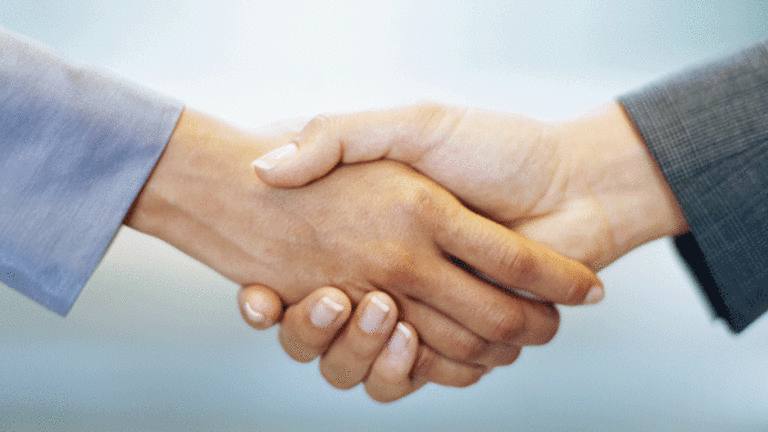 Publish date:
Yellow Pages Unlisted From AT&T
AT&T's near $1 billion sale of Yellow Pages signals another large telecom is hanging up on printed directories.
AT&T's near $1 billion sale of Yellow Pages signals another large telecom is hanging up on printed directories.
NEW YORK (
) -
AT&T
is selling a majority stake in its Yellow Pages phonebook directory unit to private equity firm
Cerberus Capital Management
for roughly $950 million, as large telecoms continue to hang up on printed directory businesses.
As part of the deal, Cerberus will pay AT&T $750 million in cash and a $200 million note for a majority 53% stake Yellow Pages that will give it control of a printed phonebook business that reaches roughly 150 million homes and drew in $3.3 billion in 2011 revenue.
AT&T Dials In Cerberus for Yellow Pages Sale
AT&T will keep a minority 47% stake in Yellow pages, as it continues to focus on bolstering its service of mobile smartphones like
Apple's
(AAPL) - Get Apple Inc. (AAPL) Report
iPhone. In December, antitrust regulators blocked a $39 billion merger between AT&T and
T-Mobile USA
, which would have expanded AT&T's wireless network and helped it keep pace with competitor
Verizon
(VZ) - Get Verizon Communications Inc. Report
.
Meanwhile, divesting control of Yellow Pages and its printed directories will allow AT&T to exit a business that is being pressured from Web-based rivals like
Google
(GOOG) - Get Alphabet Inc. Class C Report
and
Yelp
.
Still, Yellow Pages does have an online presence in spite of its recognizable large, yellow printed phonebooks. The business, which was housed in AT&T's Advertising Solutions and Interactive divisions runs YP.com, a top 30 Web site and an ad network that touches hundreds of online publishers and draws in 71 million monthly unique visitors, AT&T said in a statement.
In early Monday trading, AT&T shares were down less than 1% to $30.70, posting smaller declines than the broader
Dow Jones Industrial Average
. Year-to-date, AT&T shares have underperformed major U.S. indexes, posting a gain of less than 1`.5%.
"This transaction makes strategic sense for both AT&T and Advertising Solutions," said José Gutiérrez, president and CEO of AT&T Advertising Solutions. "It enables AT&T to focus on its core strategy of leadership in wireless, IP, cloud- and application-based services. At the same time, it gives our advertising customers, partners and developers continued access to strong advertising and search innovation and performance."
Other large telecoms like Verizon and
Sprint
(S) - Get SENTINELONE, INC. Report
have already divested yellow pages businesses in recent years. In 2002, Sprint and
Qwest Communications
-- a unit of and
CenturyLink
(CTL) - Get CenturyLink, Inc. Report
sold their directory businesses to a business that eventually became
Dex One
(DEXO)
. Meanwhile, Verizon spun off its yellow pages business in a unit called Idearc in 2006. Both Dex One and Idearc, now called
SuperMedia
(SPMD) - Get SPDR Portfolio Mid Cap ETF Report
, filed bankruptcies shortly after their respective spinoffs.
Private equity firms like Cerberus and hedge fund investors like
Paulson & Co.
, which is a large Dex One and SuperMedia shareholder may see the stable cash flows of yellow page businesses as attractive, even if overall revenue continues to fall on the threat of Web players.
In a statement, AT&T said that it expects that the deal will have a minimal effect on 2012 earnings and it won't record a material gain or loss on the sale. In the fourth quarter of 2011, AT&T took a charge of 48 cents related to its Yellow Pages division.
For more on the wireless industry, see why AT&T is still
and how a tower deal
twists industry consolidation
. For more on M&A, see
5 deal ready stocks loved by hedge funds
.
-- Written by Antoine Gara in New York