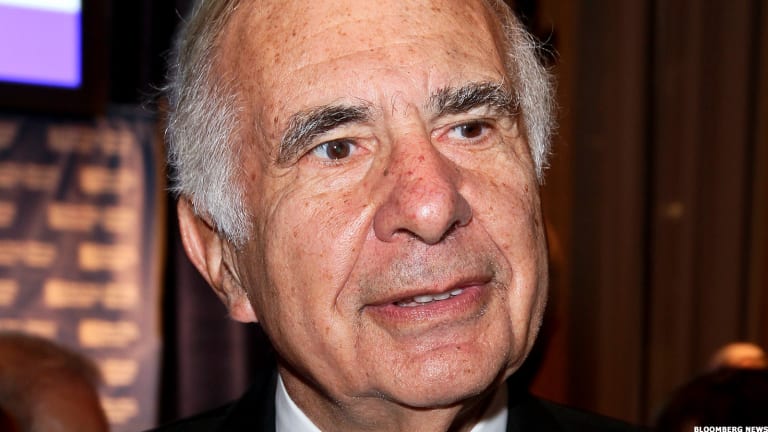 Publish date:
Xerox Spinoff Conduent Could Be an Activist Target
The presence of two major activist investors at the business processing outsourcing business could act as a catalyst in the months to come
The presence of two major activist investors at the business processing outsourcing business could act as a catalyst in the months to come
When billionaire raider-turned-activist Carl Icahn wants to split a company into two separate businesses he also often insists that the subsequently spun off unit or units are set up without anti-takeover protections. 
The goal is for appropriate conditions to be in place to ensure that newly formed public companies can easily become targets of potential buyers or activism, down the road.
That's one reason why it's a serious possibility that Conduent Inc. (CNDT) - Get Report , a business processing outsourcing firm that was recently spun off from Xerox Corp. (XRX) - Get Report under pressure from Icahn, could soon become a target for activism.
For one thing, Icahn remains a significant Conduent shareholder, owning a 10% stake according to securities filings. Icahn got his stake in a distribution as part of the split. Also, Icahn has three directors on Conduent's nine-person board, two of whom work for Icahn businesses and one who was a senior managing director of Icahn Capital until last year. As a result, a big shareholder represents one-third of the board, with a focus on shareholder performance. 
Also, Conduent agreed to waive a whole host of anti-takeover protections as part of a deal struck between Xerox and Icahn in January 2016. That makes it more susceptible to activist pressure or an acquirer. Conduent agreed not to install an anti-takeover poison pill unless it is ratified by shareholders within 135 days of taking effect. It also agreed to have directors elected annually, rather than in staggered terms, which means an activist could seek to take over its board quickly.
Editor's note: This article was originally published by The Deal, a sister publication of TheStreet that offers sophisticated insight and analysis on all types of deals, from inception to integration on March 22. Click here for a free trial.
And shareholders can call a special shareholder meeting with 20% of outstanding shares backing the move. The agreement also requires Conduent to provide "non-competitively sensitive non-public information" to potential acquirers under certain circumstances. 
Icahn sought and successfully attained similar governance provisions at some companies he succeeded at pressing to separate over the years, including Manitowoc Co. (MTW) - Get Report , when it agreed to split in two in 2015. One of those units, Manitowoc Foodservice Companies Inc., a food service equipment business, was renamed Welbilt Inc. (WBT) - Get Report in 2016 while the other, a crane manufacturer, is called Manitowoc Cos. (MTW) - Get Report . 
Also, as part of the deal with Conduent, Jonathan Christodoro, a 40-year-old Icahn Capital Managing Director, and Xerox board member was permitted to have access to documents and observe the hiring process for a new CEO for the company. That means Icahn may have been involved in picking Conduent's CEO. Ashok Vemuri, a former CEO of IGATE, was chosen in June.
Adding yet another wrinkle into the mix, another major activist, Elliott Management Corp.'s Paul Singer, also reported in February owning a new 1% Conduent stake, accumulated in the fourth quarter of 2016. This raises the possibility that another activist could jump into the fray, especially with the company's low takeover barriers.
It is possible Icahn - or Singer - could push Conduent to sell itself or divest assets and raise funds for share buybacks. Frank Atkins, an analyst at SunTrust Robinson Humphrey, said in a report that Conduent is part of an industry that is going through a period of "significant" M&A, adding that the company must carefully allocate its capital and free cash flow to compete in this landscape.
And Morgan Stanley analysts in a February report suggested that "involvement of an activist investor" represents a potential catalyst for Conduent.