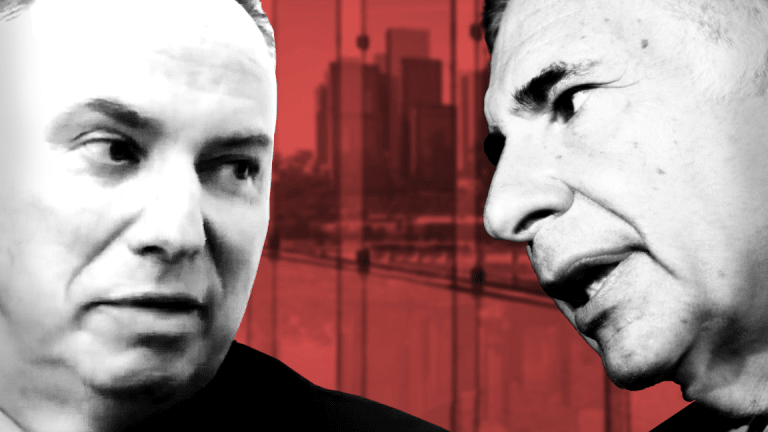 Xerox's Jacobson Defends Fuji Deal As Icahn Hovers
The CEO called any idea about canceling a partnership that predated its Fuji merger "ludicrous," even as two large shareholders are seeking to block the deal.
Xerox Corp. (XRX) - Get Free Report  CEO Jeff Jacobson late Tuesday defended a joint venture that preceded the document technology company's blockbuster combination with Fujifilm Holdings Corp. (FUJIY)  announced last month, even as he faces an insurgency initiated by Carl Icahn and another large shareholder who would have preferred that the partnership had been terminated.
"If we terminated the joint venture it would take us hundreds and hundreds of millions of dollars and years to rebuild it," Jacobson said at a Goldman Sachs Technology and Internet conference in San Francisco. "And I can't exactly go to my competitors and say, 'as I get these three years that they need to hopefully rebuild my supply chain, would you mind providing a product at a fair price to me.'"
Jacobson's comments come as Icahn, the billionaire insurgent investor, earlier this week launched a campaign urging Xerox shareholders to vote against its merger with Fuji, a deal that if approved by regulators and shareholders would give the Japanese imaging, photography and technology business control of 50.1% of the combined company.
Icahn and Xerox's third-largest shareholder, Darwin Deason, both have raised concerns about the joint venture between Xerox and Fujifilm, which was set up by both companies years ago, well before the merger was announced. Icahn and Deason have argued that they would have preferred that the JV has been terminated, which they believe was possible recently, and that a cancellation of the partnership would have made it possible for Xerox to conduct a fair and transparent auction process. In a letter on Monday, Icahn argued that the JV made it impossible for the document technology company's investors to ever receive a control premium for their shares, which suggests that the billionaire investor would have preferred that Xerox auction itself off.
Deason on Tuesday filed a lawsuit seeking to block the merger, arguing that the JV limited Xerox's strategic flexibility. The lawsuit also said that the agreement contained a "crown jewel," lock-up rights that allowed Fuji to control Xerox's intellectual property and manufacturing rights in the Asian Pacific market. The suit suggested that the joint venture effectively blocked any chance that Xerox on its own would have been able to conduct a "transparent and fair" sale process. A key concern was also that Xerox didn't fully disclose details of the lock-up rights until when the deal was announced.
The lawsuit argues that Xerox had an opportunity to terminate the joint venture, Fuji Xerox, after a recent accounting scandal, which would have made it possible for the document technology company to conduct a real auction process for itself. According to reports in June, Fuji Xerox said that due to losses from accounting problems in the South Pacific it had overstated revenue by about $340 million.
"Had the director defendants terminated the joint venture agreements, they would have been able to engage in a fair and equitable bidding process and achieve a fair value and control premium for Xerox shareholders," the suit said.
However, Jacobson pushed back on their assertions, calling the idea of ending the JV "ludicrous." He also took issue with assertions that the company didn't fully evaluate all its options, telling analysts and investors at the Goldman conference Tuesday that Xerox's board, management, and outside advisers "examined every potential alternative" to drive shareholder value. "And after an exhaustive review of it and a full search of it, we came to the conclusion that this transaction was the absolute best one," he said.
Jacobson acknowledged that he had received questions about Fujifilm's commitment as the 50.1% shareholder. Nevertheless, he defended the deal, arguing that overall the reaction from investors has been positive. "The overwhelming reaction has been that everyone understands the investor logic," Jacobson said. "Every shareholder that we speak to, every one of the meetings today understands the industrial logic, and they get it."
Icahn and Deason, who together own about 15% of Xerox, both take issue with Jacobson's oversight of the company. In an interview with TheDeal, Icahn had argued that Jacobson hasn't performed well during his roughly one-year tenure at the helm of Xerox and that his boardroom battle was instigated in part to oust Jacobson from his job.
Recommended for you: