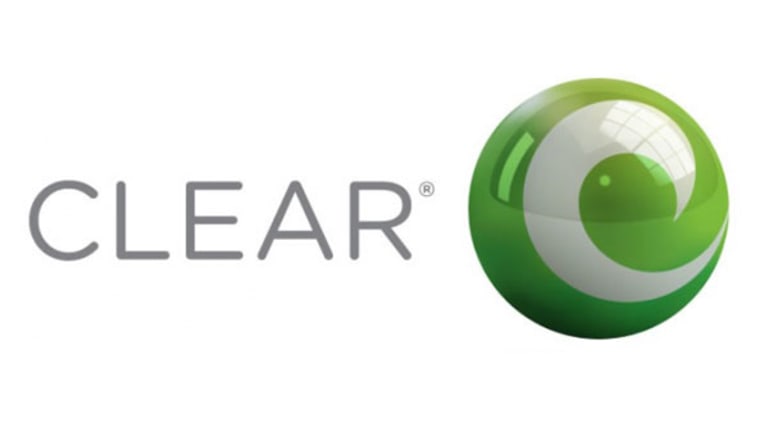 With Clearwire, Sprint Moves onto Final Act of Wireless Drama
Clearwire shareholders have approved Sprint's $5 a share takeover.
NEW YORK (
) --
Clearwire
(CLWR)
investors have accepted a revised $5 a share takeover offer from
Sprint
(S) - Get SENTINELONE, INC. Report
, completing a whirlwind 18-month consolidation effort for the nation's third leading wireless provider.
On Monday, Clearwire said 82% of the company's outstanding shareholders unaffiliated with Sprint cast their votes in favor of the $5 a share deal. Sprint already was a controlling shareholder in Clearwire with 50.2% of the company's outstanding shares.
"We are pleased that our stockholders recognize the value and merits of our merger with Sprint," Erik Prusch, President and CEO of Clearwire, said in a statement. "The Clearwire team is looking forward to working closely with our counterparts at Sprint to realize the potential of our assets inherent in this combination as we integrate our two companies.
The buyout values Clearwire at about $14 billion.
Sprint's acquisition of Cleawire comes just as the telecom closes a
merger with
SoftBank
of Japan, which will help to put Sprint on sounder financial footing as it tries to win back smartphone consumers from
AT&T
and
Verizon
(VZ) - Get Verizon Communications Inc. Report
, while fending off a resurgent
T-Mobile USA
(TMUS) - Get T-Mobile US, Inc. Report
.
On Friday, the
Federal Communications Commission
approved SoftBank's acquisition of a majority of Sprint, in a move that cements the largest U.S. telecom merger since Sprint's troubled acquisition of
Nextel
.
At times, Sprint's battle for Clearwire and the company's takeover by SoftBank seemed very much at risk.
Dish Network
(DISH) - Get DISH Network Corporation Class A Report
-- led by Charlie Ergen -- acted as a competing bidder to both transactions and pushed the takeover prices of both companies materially higher.
Dish's tender offer for Clearwire proved especially challenging after it gained the support of large hedge fund investors, proxy advisory firms and even a special committee being run by Clearwire's board of directors.
Sprint started its bidding for Clearwire over a year ago at $2.90 a share, however, the series of proposals floated by Dish has led to the wireless broadband service's rising price. In June, Dish Network unveiled a $4.40 a share tender for Clearwire's remaining shares, in a proposal Sprint called illegal.
Given a groundswell of support behind Dish's tender, Sprint was forced to increase its offer for Clearwire's shares to $5, nearly double its initial bid. SoftBank was forced into the same position after Dish unveiled a competing
takeover proposal for Sprint.
With valuable wireless spectrum assets, Clearwire is an important piece of Sprint's multi-billion dollar, multi-year effort to revamp its wireless service and better serve rising smartphone data usage. Sprint's upgrade, Network Vision, seeks to build a nationwide 4G LTE network.
Clearwire will now become a crucial element to Sprint's network upgrade and its recapitalization under the ownership of
SoftBank
. Still, the financial benefits of Sprint's merger frenzy have
by an escalating takeover war pressed by Dish Network.
Sprint's increased offer for Clearwire, however, further undermines the company's recapitalization efforts. The telecom now is offering well over $1 billion more for Clearwire shares than its previous bid.
Meanwhile, in SoftBank's attempt to trump Dish's bid for Sprint, a revised offer meant that it would only pump a total of $5 billion into the nation's third leading wireless carrier, a 37% reduction in the recapitalization of the cash-strapped telecom.
On Monday, ratings agency
Standard & Poor's
downgraded SoftBank's ratings to junk, citing the closure of its takeover of Sprint.
Ultimately, Dish Network withdrew from its proposals for both Sprint and Clearwire. But Dish may yet have options to steer into the wireless market. Those include an acquisition of
T-Mobile
, network access agreements with carriers such as Sprint and spectrum sales to telecoms as large as AT&T, according to industry analysts.
For now, it is Sprint that has acted more decisively in acquiring all of Clearwire and seeking an experienced and deep pocketed backer in SoftBank. After multiple takeover bouts, the question now is whether the company can return to
profitability and subscriber growth
.
Sprint shares were down over 1% to $7.05 in Monday trading, while Clearwire shares were unchanged at $5.00.
-- Written by Antoine Gara in New York