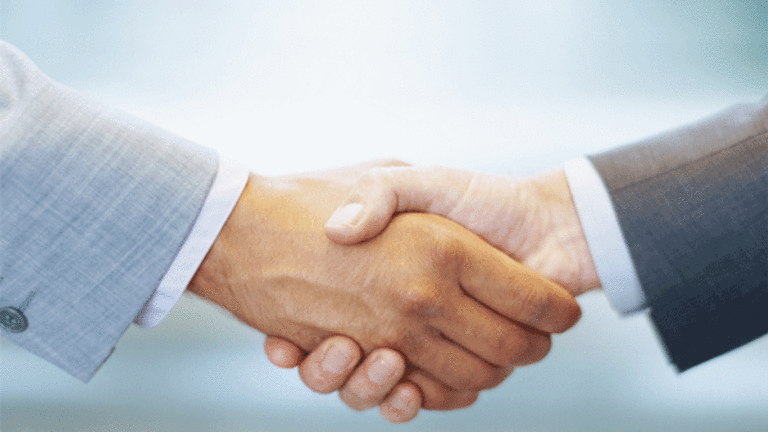 Winn Dixie, BI-LO Join in LBO
Lone Star Funds is doubling down in its BI-LO restructuring with Monday's $590 million Winn-Dixie Stores buy.
NEW YORK(
) - Grocer
Winn-Dixie Stores
( WINN) said it will be sold to rival supermarket chain
BI-LO
in a buyout that values the company at $560 million, or $9.50 a share, a 75% premium to Friday's close.
With Winn Dixie, BI-LO's merged supermarket business will contain 690 stores in the southeast, which employ over 63,000 employees. BI-LO is privately held by majority private equity owner
Lone Star Funds
, which bought the company in 2005 and is reorganizing it after a 2009 bankruptcy.
In 2005, Lone Star bought BI-Lo and Bruno's Supermarkets. Other privately-owned supermarket chains like
Food Lion
have previously been reported to be interested in buying Bi-Lo.
The move to buy Winn Dixie signals that BI-LO and Lone Star are trying to opportunistically expand in states like North Carolina, South Carolina, Georgia and Tennessee as part of a multi-year bankruptcy plan. It's competitors include
Safeway
(SWY)
,
Supervalu
(SVU)
and
Kroger
(KRO) - Get Kronos Worldwide, Inc. Report
, among other regional supermarket powerhouses.
For BI-LO, the purchase allows the company to expand regionally to tap new grocery-shoppers, bolstering sales.
"With no overlap in our markets, the combined company will have a perfect geographic fit that will create a stronger platform from which to provide our customers great products at a great value, while continuing to offer exceptional service," said BI-LO Chairman Randall Onstead in a statement announcing the deal.
For more on Winn Dixie, see
6 stocks that will benefit from reverse migration
.
Winn Dixie shares rose nearly 70% $9.27 in early trading. Previously, its shares were off nearly 25% year-to-date.
Winn Dixie was founded in 1925 and operates approximately 480 retail grocery locations, including approximately 380 in-store pharmacies, in gulf states like Florida, Alabama, Louisiana, Georgia and Mississippi. It employs approximately 46,000 people, according to a press release.
After going public in 2006, Winn Dixie turned annual profits until 2011, when it reported a $70 million annual loss. In the year ended in September, the Jacksonville, Fl., -based company reported quarter-over-quarter sales growth of near 3%, on increased sales from newly opened stores -- however annual sales slowed.
The companies expect to complete the first quarter of 2012 and don't expect to close any stores.
-- Written by Antoine Gara in New York