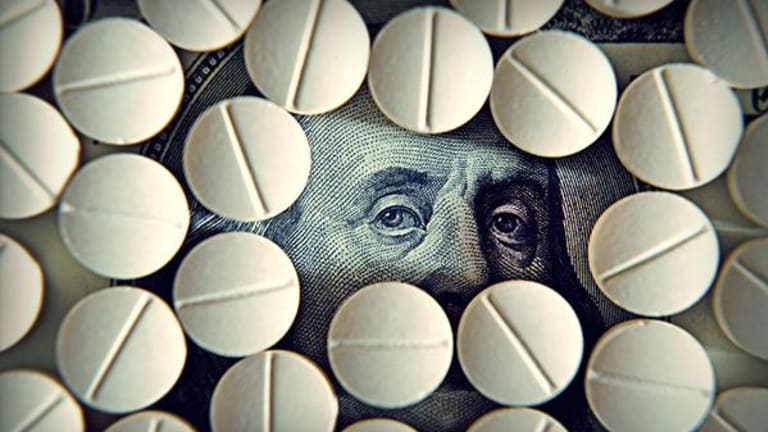 Publish date:
Will Walgreens Ever Get to Spend $5.2 Billion on 2,186 Rite Aid Stores?
The ordeal continues.
Walgreens Boots Alliance Inc. (WBA) - Get Report and Rite Aid Corp. (RAD) - Get Report are still hoping to avoid another lengthy go-round with the Federal Trade Commission as they seek antitrust approval for the "Plan B" they unveiled after canceling their merger on June 29.
On Thursday, Aug. 17, the pharmacy retail chains said they voluntarily pulled and refiled their antitrust notification with the FTC plans for Walgreens to buy 2,186 Rite Aid stores for $5.2 billion.
Refiling antitrust an application gives the commission an extra 30 days to review the transaction without issuing a more burdensome second request for information and is a common maneuver when merging parties that believe they can address a few competition concerns without undergoing lengthy negotiations before regulators.
Previously the FTC's deadline for deciding whether to issue a second request was August 18. The commission now has until Sept. 18.
Avoiding another long examination is critical to putting the long saga of their would-be deal behind the companies and letting them focus on their respective futures. Their $15 billion plan to merge, which they terminated after it became clear the commission would not approve an outright combination, was under review for 22 months. 
The much smaller asset purchase they are now attempting should not raise the kinds of concerns the commission had about the original merger, they argue. That plan called for Walgreens to buy roughly 3,600 Rite Aid stores and spin off roughly 1,000 other Rite Aid locations to Fred's Inc. .
After two years before the FTC, Walgreens now has a deep sense of what concerns the commission staff had with the original Rite Aid deal, what Rite Aid stores it would be allowed to keep and which the agency would demand sold off.
That was basically the message of Walgreens officials June 29 when they addressed analyst questions about the new deal during the company's third quarter earnings call.
"You should assume that we have taken account of specific feedback from the agency that we have received over the last 22-odd months in formulating the store package that we have agreed with Rite Aid," said Walgreens' general counsel, Marco Pagni. "We have designed it in a way which has been very carefully thought through with Rite Aid and with our counsel to take account of all the feedback that we've received during the last 22 months in a very detailed, very detailed review process."
Analysts have suggested there are still issues the FTC would need addressed.
One could be Walgreens' plan to give Rite Aid the option of buying generic drugs through Walgreens' group purchasing organization, Walgreens Boots Alliance Development GmbH. Pagni acknowledged that the FTC might want to examine that arrangement but said the option would help ensure Rite Aid remains competitive in the pharmacy business.
Some analysts have suggested that even with the diminished stable of Rite Aid stores Walgreens is buying, there is still some overlap with existing Walgreens stores that the FTC might object to.
This article was originally published by The Deal, a sister publication of TheStreet that offers sophisticated insight and analysis on all types of deals, from inception to integration. Click here for a free trial.
More of What's Trending on TheStreet:
These 10 Office Catch-Phrases Will Drive Your Coworkers Absolutely Insane
Editors' pick: Originally published Aug. 18.