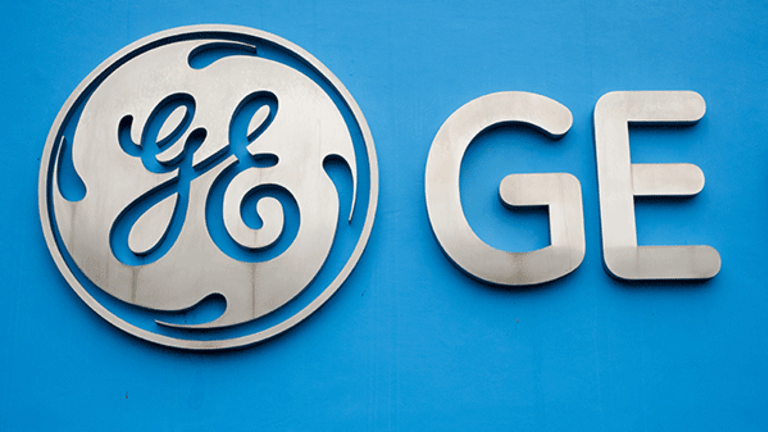 Publish date:
Will General Electric Buy Baker Hughes in a Megadeal? Plus Jim Cramer's Take
GE is in talks to buy or partner with oil company Baker Hughes in a deal that could highlight the differing agendas of investors Nelson Peltz and Jeff Ubben.
GE is in talks to buy or partner with oil company Baker Hughes in a deal that could highlight the differing agendas of investors Nelson Peltz and Jeff Ubben.
General Electric (GE) - Get Report is reportedly in talks to buy or partner with oil fields company Baker Hughes (BHI) in a deal that would put a spotlight on the vastly different agendas of two activist investors in the mix, Trian's Nelson Peltz and ValueAct's Jeff Ubben.
At issue is a Wall Street Journal report that suggests General Electric has approached Baker Hughes about a merger, one that would dramatically reshape the industrial giant. GE subsequently issued a statement noting that it is in discussions with Baker Hughes on "potential partnerships" but none of the options include an outright purchase.
TheStreet's Jim Cramer said Friday that GE should acquire Baker Hughes rather than sell the company assets.
"If they offload their assets right here, that is just classic buy high, sell low," Cramer stated on CNBC's "Squawk on the Street." "That would be very disappointing."
Cramer explained that the oil industry is in the first quarter of a long-awaited turnaround.
Baker Hughes and fellow oilfield services provider Halliburton (HAL) - Get Report both said on their conference calls that business has turned "rather dramatically," Cramer pointed out.
Baker Hughes and Halliburton provide "tremendous value" with oil prices as low as $30 or $40 a barrel, Cramer added.
If GE were to seek to acquire Baker-Hughes, it is likely that the activists involved would have different agendas and perspectives about the deal.
ValueAct's Jeff Ubben in 2014 accumulated significant stakes in both Halliburton and Baker Hughes after the two energy giants agreed to a merger. The insurgent fund agitated privately for a deal, but it was quashed after the Justice Department in May filed a civil antitrust lawsuit seeking to block it.
However, a Justice Department lawsuit against ValueAct revealed that the fund had sent a memorandum to investors that included a back-up plan to push Baker Hughes to sell some of its assets if the Halliburton deal was blocked or abandoned. And it is possible -- even likely -- that ValueAct is agitating privately to have Baker Hughes sold all or in parts considering the prices at which ValueAct accumulated its shares in the oil fields services company. 
ValueAct accumulated its initial 5% stake in Baker Hughes at prices ranging from $53.84 to $56.87 between Nov. 28, 2014, and Jan. 15, 2015. It subsequently hiked its stake to 9% in April, accumulating shares at $47.01 to $47.09 a share. It then reported earlier this month that it had cut its stake down to 7%, selling shares at prices ranging from $47.10 to $50.47 a share. Nevertheless, Baker Hughes shares traded up 2.9% Thursday to $57.50 a share.
ValueAct is likely agitating for a deal because it would come with a premium that would allow the fund to cash out its investment.
In addition, during the Halliburton-Baker Hughes effort, observers noted that General Electric and its oil and gas business would be the only one to have the wherewithal to absorb divestitures that antitrust regulators would have required in the combination. Nevertheless, it is unclear whether the Justice Department would be as amenable to an acquisition by GE of all of Baker Hughes.
Trian Fund Management's Nelson Peltz accumulated a near-1% stake in GE last year after the industrial giant's CEO, Jeffrey Immelt, urged him to make an investment in the aftermath of the multinational conglomerate's announcement that it was divesting of most of its massive GE credit business. A Peltz spokeswoman declined to comment. 
Peltz's team conducted an extensive due diligence and came out with an 80-page white paper mostly backing he industrial giant's moves. However, it is unclear whether Peltz and his team would be enthusiastic about a potential GE-Baker Hughes combination. The activist fund made a variety of suggestions for improvement and suggested that the industrial conglomerate could return over 40% of its current market capitalization to shareholders by the end of 2018. A Baker-Hughes acquisition could put a crimp in Peltz's capital distribution hopes for GE. In addition, Trian said in its 2015 white paper that it believes GE's overall M&A track record has been mixed. 
Both Peltz and Ubben have launched proxy contests to drive their agendas in the past. And even though Peltz and Immelt appear to be on good terms a contest could emerge. The deadline for an activist to launch a director-election proxy contest at Baker Hughes for the energy company's 2017 annual meeting is Dec. 15. According to a person familiar with the situation, GE requires shareholders to submit their nominees five or six months prior to the 2017 annual meeting, which he added was much a longer lead time than normal.
EDITOR'S NOTE: This article was originally published by The Deal, a sister publication of TheStreet that offers sophisticated insight and analysis on all types of deals, from inception to integration. Click here for a free trial.