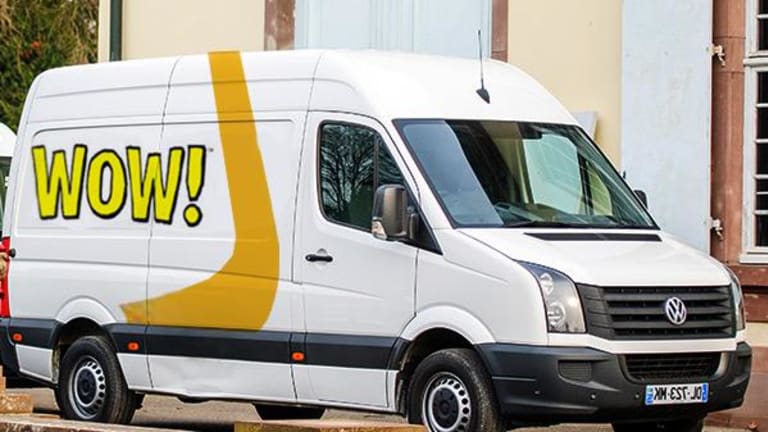 WideOpenWest Files for $100M IPO in the Wake of Snap, Mulesoft
The cable television provider has offered Gigabit Internet to some customers.
After moving into the black last year, WideOpenWest is gearing up for a $100 million initial public offering, it announced Thursday.
The move comes against a backdrop of intense competition among cable TV and Internet providers whose customers are increasingly frustrated by data caps, molasses-like download speeds and pricing schemes so convoluted and inscrutable that they might as well have been written in Ferengi.
Englewood, Colo.-based WideOpenWest, the sixth largest cable provider in the U.S., introduced one gigabyte per second broadband under the Gigtopia brand in its first four markets last year. The service's $70 per month uncapped pricing is similar to that of Google Fiber in the markets where it has been offered so far.
The company's services are available in Alabama, Florida, Georgia, Illinois, Indiana, Maryland, Michigan, Ohio, South Carolina and Tennessee.
Previous investors include Crestview Partners, which invested $125 million at the end of 2015.
Financials in the company's IPO filing indicate that while revenue bumped up incrementally to $1.24 billion last year from $1.22 billion in 2015 , a $27.3 tax benefit helped the company post a $26.3 million gain in 2016 versus a $48.7 million loss in 2015.
One of the uses of the IPO's proceeds will be paying down debt. At the end of last year the company had $2.9 billion in debt on the books. Debt increased to this amount last August after a credit agreement added a new $2.07 billion term loan to the company's capital structure.
UBS Securities and Credit Suisse Securities (USA) are underwriting the IPO.
Partners Joshua Korff and Brian Hecht of Kirkland & Ellis are working with the company on the IPO, as are Davis Polk & Wardwell partners Richard Truesdell Jr., and Shane Tintle. WideOpenWest general counsel Craig Martin also played a role in the IPO filing.
WideOpenWest plans to list under the symbol "WOW." The company has not set a date and has not specified an exchange.