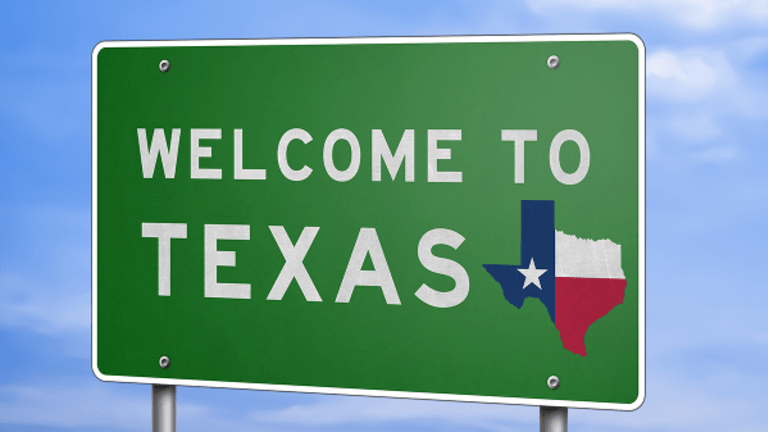 Why the Permian M&A Boom May Not End Well
With the land grab all but over, vast oil-bearing plots are in the hands of strategics that continue to bolster production. Yet they need higher oil prices to regain profitability.
The land grab that has played out in the Permian Basin of West Texas and New Mexico over the past 12 to 18 months has largely been centered around private equity-backed management teams trading assets for hefty multiples into the hands of mid- to large-cap public operators looking to sure up acreage in the most lucrative U.S. oil play during one of the worst commodity downturns in recent memory. 
RSP Permian Inc. (RSPP)  paid $2.4 billion, or around $47,000 per acre in October to take Delaware Basin-focused Silver Hill Energy Partners LLC off the hand of Kayne Anderson Capital Advisors LP and Ridgemont Equity Partners; SM Energy Co. (SM) - Get SM Energy Company Report paid $1.6 billion, or roughly $42,000 an acre, in October to acquire QStar LLC's Midland Basin acreage; and in February, Parsley Energy Inc. (PE) - Get Parsley Energy, Inc. Class A Report paid $2.8 billion, or about $37,000 per acre, to take control of more than 60,000 net acres in the Midland owned by Double Eagle Energy Permian LLC, an Apollo Global Management LLC and Post Oak Energy Capital LP portfolio company that also has equity and debt backing from Magnetar Capital LLC. 
The list goes on, and a few more deals are still set to shake out. But while Texas is the largest of the 48 contiguous U.S. states, there is only so much real estate to be had. 
Moreover, the Permian, like any shale formation, has its hot spots and its so-called fringe regions. Recent auction processes in the basin have illustrated this reality. 
In the Midland Basin, the eastern subformation of the Permian, assets traded hands at a weighted average multiple of around $28,000 per acre between December 2015 and January 2017, according to data provided by analyst Gabriele Sorbara of Williams Capital Group LP. 
Some of the most recent deals have come in at multiples well above that, though. Witness SM Energy's October deal for QStar, in which it paid up to bolster its newly acquired acreage in the Midland. A few months earlier, SM had paid Rock Oil Holdings a little under $34,000 per acre for its first assets in the Permian, also in the Midland subformation. 
Yet, Pioneer Natural Resources Co.'s (PXD) - Get Pioneer Natural Resources Company Report announced a northern Midland Basin asset divestiture earlier this month that came in at a mediocre $13,000 per acre. That price tag was likely more than enough to appease Pioneer, who seems to held on to that acreage for quite some time without further development, according to analysts. But it doesn't speak well for the quality of the assets in the region. 
Nor does the result of the auction of two nearby private companies, EnCap Investments LP-backed ExL Petroleum Management LLC and Kelso & Co.-backed Ajax Resources LLC, which have had trouble finding buyers for their respective assets in the northern Midland in recent months, according to multiple industry sources familiar with the processes. 
Several industry sources have suggested the northern region of the Midland, specifically in northwest Martin County, northeast Andrews County, southwest Dawson County, and southeast Gaines County, does not offer premium access to the Wolfcamp oil-bearing rock formation that help makes much of the Permian so lucrative. Wells this far north are primarily accessing the Spraberry oil formation, these people said, as well as some more natural gas-prone rock beds, making this area of the Permian less attractive to traditional buyers.
Because even in the Permian, the only way the economics work in this price environment is if operators have a full development thesis that contains multiple productive benches with tight well spacing, one of these sources said.
To be sure, the Midland is not alone in this core versus fringe phenomenon. The Deal reported in January that EnCap-backed Staghorn Petroleum LLC managed to sell its 41,000-acre asset package in the eastern region of Oklahoma's Stack play, but failed to find a buyer for a western package of assets it was shopping in the play, which analysts considered outside of the core. Another operator in the fringes of the Stack, Tapstone Energy LLC, failed to intrigue bidders last year, as well.
But now, several industry sources feel that the industry has entered the back-end of the recent Permian-focused M&A cycle, and with that, there remains just a few attractive, "chunky" acreage packages left in the basin altogether. 
One of those packages belongs to Riverstone Holdings LLC-backed Three Rivers Natural Resources Co. III. The Deal, TheStreet's sister publication, reported last week that Three Rivers tapped RBC Richardson Barr Securities Inc. and JPMorgan Securities LLC to shop its assets. Bids for the 60,000-net-acre package are due in mid-May. 
Another private operator expected to throw its assets on the block in the near future is Felix Energy II. The previous iteration of Felix, Felix Energy LLC, was focused on Oklahoma's Stack and sold to Devon Energy Corp. (DVN) - Get Devon Energy Corporation Report for $1.9 billion in December 2015. But Felix Energy II has 55,000 acres in the eastern Delaware Basin in Texas that could be up for grabs soon, according to a recent Seaport Global Securities LLC research note. 
Finally, CrownQuest Operating LLC, a Midland, Texas-based private operator with some ties to Lime Rock Partners, is among the list of frequently mentioned potential targets. One source noted the company is among the few remaining privately held operators with a significant Midland Basin acreage position. 
Following this relatively rapid consolidation of privately held land, though, corporate consolidation is the next logical step in the Permian. But industry sources are weary to say the current commodity environment would support such deal activity. 
Given the current price of oil, and where it is expected to be over the next year, it might be hard to justify levering up the balance sheet to make a combination between a Diamondback Energy Inc. (FANG) - Get Diamondback Energy, Inc. Report and a Parsley Energy or a Parsley and an RSP Permian happen. Consider what it would take for Diamondback to acquire Parsley, the smaller of the two in both market capitalization and enterprise value, which is trading at a whopping 11.5 times its projected 2017 Ebitda thanks to its newly found Permian focus. Paying a premium on that kind of valuation might not sit well with investors, even if the deal is partially paid for by issuing new equity. 
But if this type of consolidation does not occur, the result is hundreds of miles of developed and undeveloped acreage in the hands of dozens of publicly traded companies who have already slashed capex and have few options left but to be optimistic. The result of such optimism has already played out in the early innings of 2017 when oil has has barely managed to remain above $50 per barrel. 
Baker Hughes reported March 31 that another 15 rigs had come online week-over-week. In March, Baker Hughes' U.S. rig count increased by 65 units, and during the month, more than 10 rigs more came online in the Permian alone. All-told, Baker Hughes' U.S. count has climbed by more than 160 rigs in the first three months of 2017, and is 346 rigs off the bottom. The oil rig count is now the highest it's been since September 2015, while the natural gas count is the highest since December 2015.
Stifel Financial Corp. analysts noted last week that Baker Hughes' recent data indicates any OPEC production cuts will be met with the U.S. shale machine. If OPEC decides to extend its production cut beyond June, U.S. producers will likely be further emboldened. 
With the spree of deal activity between private-equity backed companies and strategics in the past six months, the increased rig activity is no surprise. Private equity-backed management teams are not often acquiring acreage with the intention of developing that for extensive production. 
But now this acreage has been largely gobbled up by strategics whose primary function is to produce and sell oil, including many Permian first timers like Marathon Oil Corp. (MRO) - Get Marathon Oil Corporation Report and SM Energy who are eager to see just what they bet the bank on. 
So what you have today, at $50 a barrel oil, is the best assets in the world in terms of breakeven economics in the hands of a growing group of mid-sized publicly traded oil companies that are aggressively attempting to regain profitability in an effort to compete against each other and against the world's superpowers like Exxon Mobil Corp. (XOM) - Get Exxon Mobil Corporation Report , Chevron Corp. (CVX) - Get Chevron Corporation Report , Royal Dutch Shell plc (RDS.A) , BP plc (BP) - Get BP Plc Report and a soon-to-be-public Saudi Arabian Oil Co. 
Without substantially better oil prices, all evidence points to a less-than-favorable outcome.