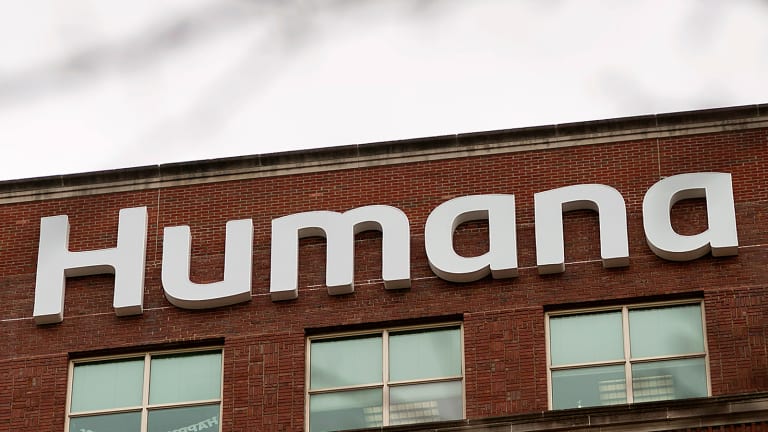 NEW YORK (The Deal) -- Ads for health insurance are everywhere -- in magazines, on Web sites and plastered throughout subway cars.
Many observers say they believe that the industry is due for a substantial round of consolidation. The Wall Street Journal recently added fuel to the speculative fire with a report that mammoth insurer Humana (HUM) - Get Humana Inc. (HUM) Report -- with a market capitalization of $31.5 billion -- is exploring a potential sale with the help of Goldman Sachs (GS) - Get Goldman Sachs Group, Inc. (GS) Report. Possible bidders include Aetna (AET) and Cigna (CI) - Get Cigna Corporation Report.
Walter J. Olshanski, managing director at advisory firm WJO Healthcare, said Humana is likely exploring a sale now because of its large and potentially valuable Medicare business. That operation is growing steadily and is benefiting from stable reimbursement levels.
"Humana's Medicare business size is a rarity in that there are few opportunities for large insurers to accumulate over 3 million members, either organically or inorganically," Olshanski explained.
Olshanski said that payors want to increase membership levels and that any acquirer of Humana could reap this benefit. "For Humana's investors, now could be a near-term high-water mark for valuation," he said.
Olshanski previously worked for Aetna's corporate development and mergers-and-acquisitions group, helping to purchase large health insurance plans.
FTI Consulting managing director Jim Toole said consolidation in the health insurance industry has been on hold since 2011 in part due to the unfavorable state of the economy but mostly because of the questions and concerns surrounding the Affordable Care Act. As health insurance stocks have gained more favor, these companies likely have surplus levels of cash on hand to use on acquisitions, Toole said. The big five -- Aetna, Cigna, Humana, UnitedHealth Group (UNH) - Get UnitedHealth Group Incorporated Report and Anthem (ANTM) - Get Anthem, Inc. Report -- need new ways to achieve growth, which will include acquisitions, Toole explained.
There have been clear signals in the marketplace that consolidation among the big five is in the offing, Toole suggested. "It looks like there is going to be a little dance, and Humana may be the first on the floor," he said.
Toole added that the most logical acquirer for Humana is Anthem, as the insurers' operations complement each other. Humana has a large Medicare population, whereas Anthem does not, Toole explained. Anthem performs well in the exchange market; Humana does not.
Aetna could be a secondary logical bidder for Humana, he said. And Cigna is smaller than Humana, and so a combination of the two companies might be pitched as a merger-of-equals, Toole explained, which may not be what Humana is looking for. The company is likely looking for bigger, stronger partner.
If Humana were to be acquired by Aetna or Anthem, Cigna could be targeted next, he said. Aetna could be a logical acquirer for Cigna, Toole said, adding that both companies are based in Connecticut. A deal between neighbors could present challenges above and beyond traditional antitrust scrutiny, Toole added.
Insurance providers are acting as if the Affordable Care Act is here to stay, and that single-payor insurance could one day be a reality. Humana, Olshanski said, may be keeping this potential threat in mind as it evaluates its own options.
"Yes, Humana holds value, but it may also be anticipating what it will be in the future, and being primarily a membership-driven organization may not make it competitive in the future state of healthcare. There are two sides to the story and as we know deals get done when buyer and seller are motivated," he said.
Essentially, insurers are planning to woo the public, while eyeing each other in anticipation of takeovers, to gain more consumers. The wave of consolidation is likely to not only include the big five insurers targeting each other. Deals along the lines of Anthem's acquisition of Simply Healthcare Holdings Inc. for $800 million, may also be in the cards. That purchase helped Anthem bolster its presence and relationships in Florida, pertaining to the Medicaid and Medicare population.
The market has seen a number of deals in the industry, including the consolidation of pharmacy benefit managers, Toole said. He pointed to the acquisition of Catamaran Corp. by UnitedHealth to loop into its OptumRx group, for $12.8 billion, adding that UnitedHealth is always trying to collect "all the pieces they need to run a full-service shop," and if they need a component, "they just bolt it on".
The market will continue seeing health insurers acquiring "other parts of the system" such as companies that specialize in data analytics, Toole said.
Since the Affordable Care Act made insurance mandatory for all Americans, insurers have worked frantically to change their face, rebranding for the consumer and making acquisitions along the way. UnitedHealth Group also purchased MedExpress from private-equity groups General Atlantic LLC and Sequoia Capital, to fold into its Optum portal. The goal is the same: to add consumers to their coffers.
Along with making acquisitions, insurers trying to lure users in preparation for the shift to exchanges have also decided to make internal technology changes and increase their look and feel with consumers.
Telehealth, one industry banker said, is a great example of how to add a novel and improved service to access care. These additional products will make insurers more popular with consumers and with each other as consolidation kicks in.
Read more from: