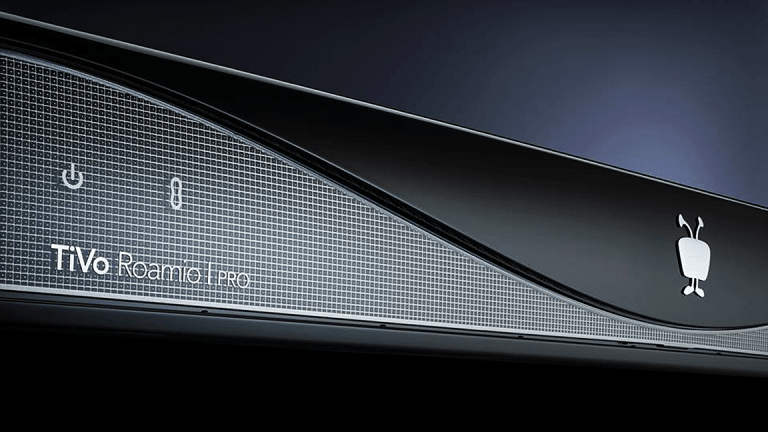 Google, Amazon or Even Apple Could Buy Tivo
With LionTree as an adviser and activist Glenn Welling on a key subcommittee exploring strategic alternatives, a sale of the set-top box and interactive digital TV guide company is a serious possibility.
With LionTree as an adviser and activist Glenn Welling on a strategic review committee, TiVo Corp. (TIVO) could attract interest from companies including Alphabet Inc.'s (GOOGL) Google, Amazon.com Inc. (AMZN) , Apple Inc. (AAPL) , Samsung Electronics, Comcast Corp. (CMCSA) , AT&T Inc. (T) , other cable companies or private equity buyers, according to company followers.
The digital entertainment company, which licenses data for TV guides, in February announced it was exploring strategic alternatives to maximize value to shareholders such as a sale of the business.
However, a sale isn't the only option. Shortly after the review announcement, TiVo CEO Enrique Rodriguez said options range from transformative acquisitions that would accelerate growth, combining the company with "other leading players" or going private.
It is likely that Welling, of activist fund Engaged Capital LLC is pushing for a sale. He obtained a seat on TiVo's board after the company was acquired by Rovi Corp., where he had gotten two director positions in 2015 in a director battle.
TheStreet's sister publication, The Deal, reported in December in an exclusive report, that the digital entertainment company had received multiple expressions of interest for just more than $20 a share from potential private equity buyers, though it hadn't at the time launched a strategic review. 
Welling has a history of launching director-election efforts to drive changes, including M&A, at targeted companies. His fund has a 2.1% stake in the $1.7 billion market capitalization business.
The company's adviser LionTree Advisers is among the top investment banks in the communications space when it comes to M&A - so expect that the firm is working hard to find potential buyers or other acquisition options for TiVo. In addition, Welling has a seat on a subcommittee that is managing the company's strategic alternatives process, so he likely has an outsized influence on the review process.
A big part of TiVo's offering is its digital interactive TV program guide technology, which gives it access to the America's living rooms. In addition the company has a great deal of aggregated captured data, including what subscribers are watching, how often they watch it and the way they watch it.
Companies that want to advertise, say to push commercials to particular viewers, may want to buy the company so they can access that data, people familiar with the situation suggested. The company has data on a much larger scale than Nielsen ratings, which measures TV viewing behaviors, they said.
In addition, TiVo has long-lived licensing agreements, usually between six to ten years, giving the company a stable cash flow stream that can be highly leveragable, all of which could make the company attractive to a buyout shop. For example, on April 3, TiVo announced a long-term intellectual property license deal with Starz Entertainment LLC.
Technology companies like Google, Amazon, Apple and Samsung could be interested in TiVo's offering as well as distribution companies like Comcast, Time Warner Cable, Cox Communications or AT&T's DirecTV satellite TV service,they said. AT&T, for example, extended its IT and patent license with TiVO through 2025, making it one of the company's largest clients.
Hamed Khorsand, analyst at BWS Financial Inc., agrees that TiVo has a lot of data that could be very valuable for a variety of buyers, including technology companies like Google or advertisers such as WPP plc (WPP) or Interpublic Group of Cos. (IPG) . "Ad agencies are suffering lately, this could give one of them a leg up," Khorsand said.
In addition, it is possible that Nielsen could be interested because it could use the data to expand its viewer information offerings.
"Finding data that is very specific and actionable for viewers tends to be valuable," Khorsand said. "What attracted me to TiVo is that they were able to provide greater depth to that data."
He said TiVo can track not only what a viewer is watching but also whether they are engaging in an advertisement. The company can also track viewer searches with the guides and its Discovery search product is voice activated and offers up aggregated info about a particular program from a variety of different content providers. "If you are looking for Bruce Lee films it will put it up on all your programming options," Khorsand said.
That said TiVo could still be in the early or mid-stage of its strategic review process, which could take between three and six months to complete.
A big transformative acquisition could also be an option, as Rodriguez in February suggested that that was one of the strategic options the company was considering, as a mechanism to accelerate growth. Khorsand said this was a serious possibility considering that TiVo also has substantial tax net operating loss carryforwards, or NOL, which is a tax benefits that could be harnessed by a buyer with pre-tax income.
Engaged Capital's Welling has had success at driving M&A at companies it has targeted in the past. Boulder Brands, which makes Earth Balance and Evol Foods, was sold to Pinnacle Foods in 2015 shortly after Engaged became involved. Engaged succeeded in driving the sale of Redbox kiosk maker Outerwall Inc. to Apollo Global Management $1.6 billion and medical device maker HeartWare International Inc. was purchased by Medtronic plc for $1.1 billion, both in 2016.
Alphabet, Amazon, Apple and Comcast are holdings in Jim Cramer's Action Alerts PLUS Charitable Trust Portfolio. Want to be alerted before Jim Cramer buys or sells GOOGL, AMZN, AAPL or CMCSA ? Learn more now.
Editor's note: This article originally appeared on The Deal, our sister publication that offers sophisticated insight and analysis on all types of deals, from inception to integration. Click here for a free trial.