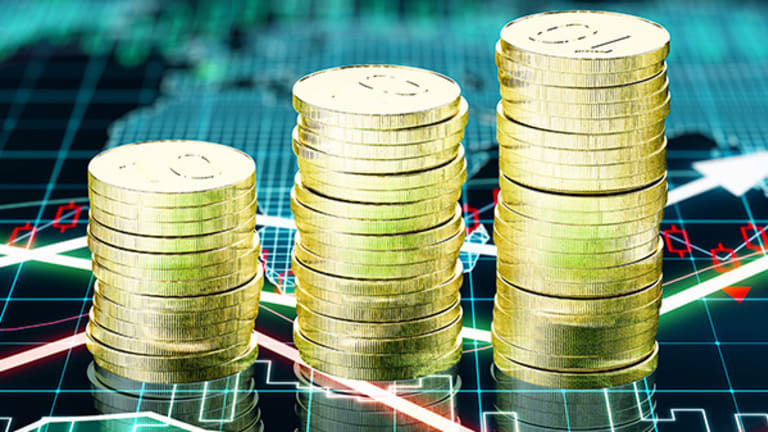 Why Private Equity May Be Lowballing Qlik
An expected bid of $28 to $30 per share would fall below recent buyout multiples.
An expected bid of $28 to $30 per share would fall below recent buyout multiples.
Data analysis software developer Qlik Technologies (QLIK) seems a likely enough candidate for a private equity takeout.
Elliott Management launched a campaign earlier this year arguing that Qlik is undervalued and urging the company to explore strategic opportunities. Business intelligence software has been attractive to private equity. Rival Tibco Software sold to Vista Equity Partners for $4.2 billion in 2014, after agitation from Praesidium Investment Management.
The $28 to $30 per share that Reuters said Thoma Bravo is set to offer would value the company below recent sale multiples, however. The price could be difficult for shareholders to digest based on recent trading.
Shares of Qlik traded in the low $30s Tuesday, supported in part by the possibility of a sale. The stock dropped $3.24, or 10%, to $28.70 on lowered valuation expectations before regaining 27 cents, or nearly 1%, to a close of $28.97 on Wednesday. Qlik and Thoma Bravo declined to comment on the potential for a deal.
Qlik, which has a $2.7 billion market cap, develops applications that create charts and other visual displays of data. Competitors include Tibco and
Tableau Software Inc.
(DATA) - Get Report
, which gained more than 5% to close at $54.29 on Wednesday.
The Radnor, Pa., company generated more than $610 million in sales last year, and analysts forecast that the top line will exceed $700 million this year.
RBC Capital Markets analyst Matthew Hedberg estimated in a Wednesday report that a bid of $28 to $30 per share would come to 2.8 to 3 times 2017 sales.
Business information software companies have sold for about 4 times sales, he noted.
Former Elliott target Informatica (INFA) sold to Permira and Canada Pension Plan Investment Board for $5.3 billion, which RBC valued at 3.7 times sales for the next twelve months. Tibco's LBO price came to 3.9 times sales.
At 4 times 2017 sales, Qlik would be worth $30 per share. Hedberg assigned a $35 per share target, or 3.6 times 2017 sales.
While a $30 per share takeout would represent a discount to the recent deals, UBS analyst Brenth Thill noted in a report entitled "Next bid, please" that Qlik is growing in the mid-teens, whereas Tibco and Infortmatica had mid- to high-single-digit growth rates.
Looking outside the realm of business intelligence and data visualization, Thill noted an even starker discrepancy.  
Vista's $1.79 billion purchase of cloud software developer Marketo Inc. (MKTO) comes to 5.6 times sales. Vista's $1.65 billion purchase of Cvent Inc. (CVT) is 6.5 times. Silver Lake Partners and Thoma Bravo are buying SolarWinds Inc. (SWI) - Get Report for $4.5 billion, or 7.1 times sales.
Thill put a $40 per share price tag on Qlik, which comes to 4 times projected sales for the coming 12 months.
Given recent market activity, a sale at $28 to $30 per share would be difficult for shareholders to accept.