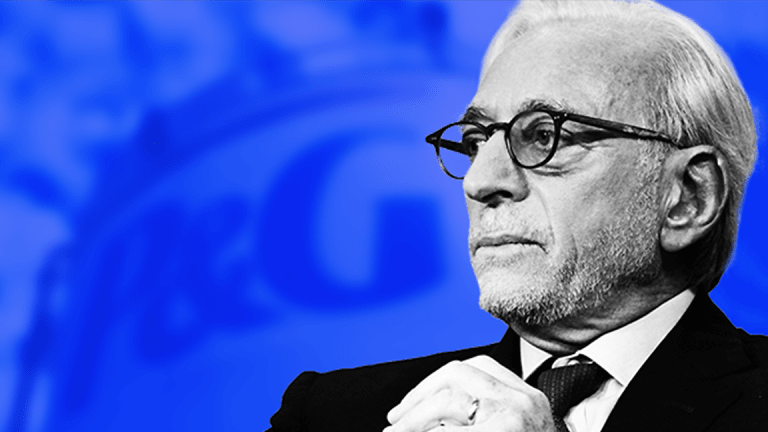 No Company Is Safe From the Wrath of Activist Investors
A panel of M&A experts at The Deal Economy Conference discuss the changing role of activism in corporate America.
Insurgent investors have begun targeting better performing, and larger capitalization corporations in new sectors all of which suggests that no publicly-traded company can comfortably say it won't find itself in an activist's crosshairs, a panel of M&A experts said Thursday at The Deal Economy Conference.
"Nobody is immune to it," said Adel Aslani-Far, a partner at Latham & Watkins LLP at the 15th annual The Deal Economy Conference in New York. "It no longer is that you have to be performing poorly to be the target of activism, you've seen in the last eighteen months to two years companies getting into activist sights that you would never have thought would get into activist sites, including companies with market caps that you would never have thought would have attracted the kind of investment by activism."
Aslani-Far's comments come as activism is on the rise. There have been roughly 803 activist campaigns so far in 2017, up from 737 for all of 2016, according to FactSet. In addition, there have been a number of high profile target corporations in 2017, including insurgent Nelson Peltz's ongoing effort to get a seat on the board of iconic American consumer goods company Procter & Gamble Co. (PG) and embattled insurgent Bill Ackman's ultimately unsuccessful director fight at payroll company Automatic Data Processing Inc. (ADP) .
Panel members argued that activism was here to stay. William Casey, EY's Americas vice chair in transaction advisory services, also noted that activism is one of some factors driving M&A. Aslani-Far suggested that the amount of capital being infused into activism is "really incredible." He added that a new generation of activists that have emerged from well-known high profile insurgent managers, such as Carl Icahn and Ackman's Pershing Square Capital Management.
"What you've got is yet another generation of activists who were at the gold-plated, legitimate activist names that have gone to start their own firms, and many of which have had amazing high profile success and that is going to feed their ability to generate capital and be taken seriously," Aslani-Far said.
Editor's note: This article was originally published by The Deal, a sister publication of TheStreet that offers sophisticated insight and analysis on all types of deals, from inception to integration. Click here for a free trial.
Case in point: Mick McGuire left Ackman's fund in 2010 to launch Marcato Capital, an activist fund that succeeded this year at installing directors on the board of Buffalo Wild Wings Inc. (BWLD) and helping to drive the company's recent sale. And Icahn protégé, Keith Meister, manages Corvex Management, which is urging Energen Corp. (EGN) to sell itself.
Andrew Olinick, a partner, and co-head of private equity at 3i said he has looked at situations at corporations where an activist is present. However, he added that in many cases, executives at portfolio companies are reticent about taking the company public because of concerns that an activist could target them. "When we're thinking about exiting businesses, we have found that our CEOs are less interested in running a public company than before. You do worry that there would be an activist in your stock. Some want it, but it is much less desirable than it used to be."
Aslani-Far argues that activism in the past couple years have begun to target sectors, such as the Real Estate Investment Trust industry, and well-performing companies that one wouldn't have thought previously could have become targeted. "The migration to companies that are performing and doing well is a new development," he said.
Aslani-Far pointed out that Elliott Management's Paul Singer is now invested in Taubman Centers Inc. (TCO) , where Land & Buildings Management's Jonathan Litt is agitating.
The panel also argued that activists have shifted from an overly aggressive "throw the bum" out approach to one that has become more "elevated and mature." Also, Aslani-Far suggested that the presence of activists also has driven a lot of corporations to concentrate more on strategy than ever before.
"The original playbook was, 'punch them in the nose, don't talk to them, fight' and a lot of advisers, myself included, was to be as aggressive as you could be and showing boards that you've got your back," Aslani-Far said. "I'm not a fan of activism, but it did refocus [boards] a lot on strategy. Now we've come full circle to be in a situation where a lot of boards have done it, and when activist shows up they have a strategy for that. People are emboldened to fight when the activist doesn't have something new to say."
Can't join the crowd at the Essex House in midtown Manhattan? Tune in to a webcast of The Deal Economy Conference here, or stay tuned to The Deal and sister publication TheStreet.com, which will be posting stories all day from the event.
Follow @TheDealNewsroom for updates on the event and use hashtag #dealeconomy to join the conversation.
More of What's Trending on TheStreet: