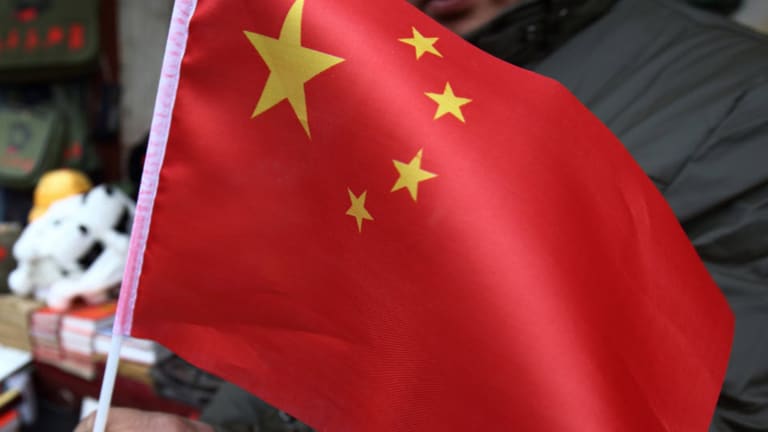 Why More Chinese Internet Executives Are Taking Their Companies Private
The U.S.-listed companies may fetch higher valuations back home.
The U.S.-listed companies may fetch higher valuations back home.
NEW YORK ( The Deal) -- More Chinese executives are looking to take their U.S.-listed Internet companies private in hopes of attracting higher valuations back home, with Zhaopin (ZPIN) and YY Inc. (YY) - Get Report among the candidates for management buyouts.
Beijing-based social-networking company Momo Inc. (MOMO) - Get Report announced on Tuesday that it has received a go-private offer from Chairman and CEO Yan Tang, as well as Matrix Partners China II Hong Kong Ltd., Sequoia Capital China Investment Management LP and Huatai Ruilian Fund Management Co. Ltd. The group proposed to acquire the Momo shares it doesn't already own for $18.90 per American depositary share, or $5.3 billion.
The proposal came just a day after mobile-game maker iDreamSky Technology (DSKY) announced it had retained Duff & Phelps LLC as its financial adviser and Shearman & Sterling LLP as its legal counsel to evaluate Chairman and CEO Michael Chen's June 15 offer to acquire the company for roughly $1.2 billion.
The stream of go-private offers is taking place as China's financial market has rebounded over the past year and has started to particularly value Internet and high-tech companies, said Summit Research Partners analyst Henry Guo, adding that the scarcity of such companies in China allows them to fetch higher valuations.
"Some of these companies have a domestic customer base with a much better understanding of the company and its business model," Guo explained.
In addition to Momo and iDreamSky, Internet data-center provider 21Vianet Group (VNET) - Get Report, social-networking company Renren (RENN) - Get Report and Internet services provider Qihoo 360 Technology (QIHU) all have received go-private offers from their CEOs this month.
Beijing's 21Vianet, which has a $1.8 billion market capitalization, said last week it had formed a special committee in response to an offer from Chairman and CEO Josh Chen on June 10. Renren CEO Joseph Chen also proposed on June 10 to take his $931.3 million company private. Finally, Qihoo 360, which has a $9 billion market cap, said Friday it had tapped Skadden, Arps, Slate, Meagher & Flom LLP to advise a special committee its board formed to examine the buyout proposal of Chairman and CEO Hongyi Zhou.
Executives of these companies likely plan to take their companies back to China, restructure and go public again in the next two or three years, Guo said, explaining the world's second-largest economy also has recently made it easier for Internet companies to pursue initial public offerings.
The average premium in the recent stream of offers for the Internet companies has been about 20%, he explained, noting that such a price tag isn't "that great." At the same time, companies that have received privatization proposals largely lacked strong business potential and growth rate, according to Guo.
He went on to explain that more privatization proposals will come for Internet companies in China, particularly those with models that U.S. investors don't especially like or understand.
U.S. investors want to invest in a company with clearly visible growth potential, Guo said, adding that career-platform provider Zhaopin and Internet-services company YY could be among the disenchanted companies that emerge as acquisition candidates for their managements. "Their management have the incentive to go back to China, where they have brand awareness."
Meanwhile, China's Internet giants are unlikely to follow in the footsteps of their smaller peers, according to Guo, who pointed to Baidu (BIDU) - Get Report, China's Google (GOOGL) - Get Report, as an example of a company that has been welcomed by U.S. investors and markets.
"Momo surprised me. It went public six months ago," Guo said. "The key here is the company believes the model is new, and there's no comparable company in the U.S. The management believes that there's higher potential in (the long) term."
In May, Momo posted first-quarter adjusted earnings of $26.3 million, compared with $5.4 million over the corresponding period the prior year. Net income clocked in at $6.7 million for the most recent quarter, compared with a net loss of $1.2 million a year earlier.
On the other hand, the offer for iDreamSky doesn't necessarily come as a surprise, Guo said, as online gaming isn't a sector that U.S. investors see as sustainable on a high-value model, but it is a business the Chinese markets tend to put high valuations on.
Piper Jaffray analyst Gene Munster agreed, adding that iDreamSky's China element and gaming element tend to make investors uneasy.
"The stock had a huge run before the chairman announced that he wanted to buy the company back," Munster said. "The stock will continue to go up, so this is a win-win for him. He gets to buy the company or the stock goes up."
Officials with Zhaopin, YY, Momo and iDreamSky could not be reached for comment.