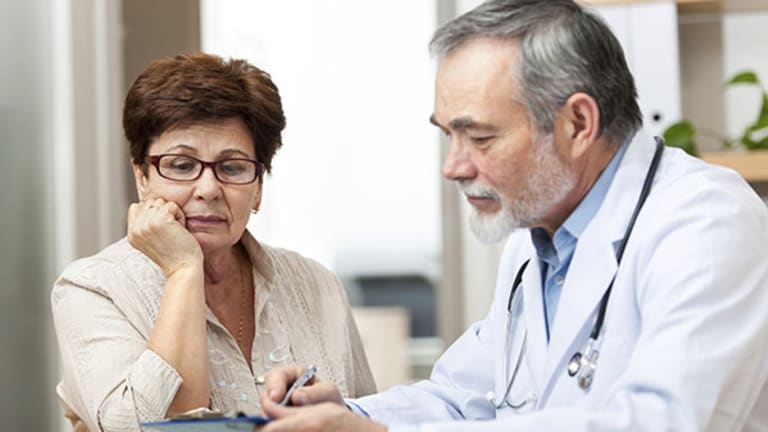 Why a TeamHealth LBO is Plausible
Jana Partners gained board representation at TeamHealth earlier in the year after AmSurg abandoned its pursuit of the company.
Having already illustrated it's a willing seller, a leveraged buyout of TeamHealth Holdings  (TMH) seems to be a logical strategic move especially after activist investor Jana Partners LLC scored representatives on the physician staffing company's board earlier in the year. 
Shares of TeamHealth rallied about 4.5% to $39.90 a share Wednesday morning following a late Tuesday report by The Wall Street Journal that suggested the Knoxville, Tenn.-based healthcare services company is in talks with Blackstone Group LP and Bain Capital regarding a possible sale. 
A TeamHealth spokeswoman told The Deal on Wednesday that the company "doesn't comment on rumors or speculation." A Blackstone spokeswoman declined to comment, while a Bain representative didn't immediately return requests for comment. A spokesman for Jana also declined to comment. 
The renewed speculation of a possible sale doesn't come as a big surprise, as potential consolidation in the physician staffing sector and transaction possibilities have been talked about for some time. 
Plus, it was only in June that two of TeamHealth's rivals—AmSurg (AMSG) and Envision Healthcare Holdings Inc. (EVHC)—announced a merger-of-equals transaction that will create a physician services behemoth with an enterprise value of approximately $15 billion. 
That deal came only months after AmSurg in November abandoned its brief pursuit for TeamHealth after hiking the cash component of its $7.8 billion offer.
While AmSurg at the time claimed that TeamHealth's board was unwilling to engage in discussions, the AmSurg-Envision proxy reveals that TeamHealth "reconsidered their decision by November 2015 and was engaged in discussions with other physician companies for a possible sale," Brian Tanquilut of Jefferies LLC noted in a Wednesday report.
Perhaps further indicative of a possible deal on the horizon, the TeamHealth board that apparently dismissed AmSurg late last year has notably changed. 
Management of TeamHealth succumbed to pressure from Jana in March, agreeing to appoint the activists' three-person slate of dissident director nominees to its board. The Deal reported at the time that the moves suggested TeamHealth was one step closer to a transformative deal, as Barry Rosenstein's hedge fund had already publicly launched a campaign to push the company to explore an "extraordinary transaction". 
Rosenstein's activist firm currently holds a 7.9% stake in the company, alongside fellow hedge funds Sachem Head Capital Management and Corvex Management LP, with 3.8% and 3.7% interests, respectively. 
The newly appointed directors at TeamHealth—Scott Ostfeld, a partner at Jana, Edwin (Mac) Crawford, the former chairman of CVS Caremark Corp., and Henry Ford Health System CEO Nancy M. Schlichting—gave the company both seasoned healthcare executives and financial types. 
From a timing standpoint, private equity may also be more plausible than a strategic suitor given that AmSurg and Envision still have several months ahead to work through integration.
"While AMSG/EVHC are likely interested in TMH, their pending merger makes it unlikely for them to make an offer in the next 12-18 mos.," Tanquilut wrote. 
The other big physician staffing player is Mednax (MD) - Get MEDNAX, Inc. Report , but Tanquilut wrote that it remains on the sidelines for now. Mednax is likely waiting to make any strategic moves until it sees how the combined AmSurg-Envision affects the anesthesiology sector, he wrote. 
Also supporting a potential LBO of TeamHealth is the tough time it is having integrating IPC Healthcare, Tanquilut added. TeamHealth in November completed its $1.6 billion deal for IPC, a North Hollywood, Calif.-based physician practice group focusing on hospital, acute and post-acute services. 
With plenty of runway for consolidation in the physician services space, TeamHealth is likely viewed as a good platform opportunity for sponsors. As AmSurg and Envision work to integrate, one could make the argument that TeamHealth and Mednax, which are also known to be prolific acquirers, are in a better position to execute on any strategic initiatives or roll-up opportunities.
From price standpoint, Tanquilut predicts that TeamHealth could fetch a bid in the range of $45 to $58 a share, basing his analysis on recent physician deals, which suggests a deal valued at 10x to 12x Ebitda. 
With about 75.2 million diluted shares outstanding estimated as of June 16, that would suggest a valuation of as high as about $4.36 billion