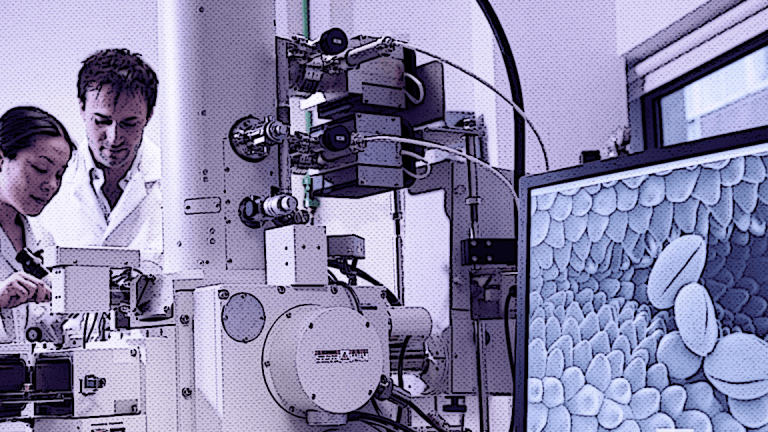 Why 2018 Will Be Better for Biotech Deals Than 2017
Analysts see a year of robust deal action ahead due in part to clarity from a tax standpoint.
Biotech M&A activity has begun the year with a bang, with pending deals such as Celgene Corp.'s (CELG) acquisitions of Juno Therapeutics Inc. (JUNO) and Impact Biomedicines Inc. and Sanofi SA's purchase of Bioverativ Inc. (BIVV) .
The hot start is a hint that this year could be a more active one than the somewhat quiet 2017, which, according to a recent Jefferies LLC note, saw 12 public M&A deals completed for about $50 billion in total value. The historical average is closer to about 20 deals and well above $50 billion of transaction value, analysts said.
"I think broadly, it's going to be a busier year [for M&A in biotech]," Raymond James & Associates Inc. analyst Reni Benjamin said.
For starters, there's clarity from a tax perspective. Other factors contributing to a better M&A environment this year include pipeline gaps in many big biotech and pharma companies, as well as a wide variety of novel technologies under development that are showing very promising clinical data and in many instances addressing large areas of unmet need, Benjamin said.
Another factor is that the U.S. Food and Drug Administration is much more business friendly, Benjamin said. The agency is working closely with industry to streamline the regulatory process, he noted.
In the cell therapy realm, potential takeover targets on the heels of Celgene's Juno deal and Gilead Sciences Inc.'s (GILD) $11.9 billion purchase of Kite Pharma Inc. last October include Adaptimmune Therapeutics plc (ADAP) , Bellicum Pharmaceuticals Inc. (BLCM) , Ziopharm Oncology Inc. (ZIOP) and Fate Therapeutics Inc. (FATE) , Benjamin said.
Another potential acquisition candidate is Bluebird Bio Inc. (BLUE) , according to Maxim Group LLC analysts Jason McCarthy and Jason Kolbert in a Jan. 22 note. "Cell therapy is integrating into the oncology treatment paradigm and both Kite and Juno are now off the table, which in our view could leave Bluebird as the next takeover target," they wrote, adding that Bluebird has both chimeric antigen receptor T-cell (CAR-T) and gene therapy, "which is differentiating."
CAR-T therapy involves extracting T-cells, a subset of white blood cells, from cancer patients. The cells are then altered to seek out the cancer and attack it. Once infused back into the patient, the cells reproduce at a fierce pace to fight cancer.
In the broader biotech sector, "I think anything in advanced stages or closest to commercialization will be looked at closely," said Benjamin, pointing to Incyte Corp. (INCY) , TG Therapeutics Inc. (TGTX) and Keryx Biopharmaceuticals Inc. (KERX) as potential takeover targets.
Representatives for Adaptimmune, Ziopharm, Bluebird and Incyte declined to comment. Representatives for Bellicum, Fate, TG and Keryx did not immediately return requests for comment.
Relatively high M&A valuations don't seem to dampen deal appetite, according to Jefferies, which on Jan. 22 hosted a a conference call on M&A with KPMG LLP. Among the takeaways from the call is that while M&A valuations are relatively high, "our experts note companies are willing to acquire at even higher valuations," Jefferies analyst Michael Yee wrote.
Earlier-stage assets could attract interest, too.
"While a lot of the focus is on quality later-stage de-risked assets, there will likely be a push downward into earlier-stage programs and technologies that could fill out pipelines for several years," Yee wrote in a note.
Deals in the biotech sector this month started with Celgene's agreement to purchase San Diego's Impact Biomedicines for as much as $7 billion, including an upfront payment of about $1.1 billion, in a transaction announced Jan. 7. Impact is developing fedratinib for the treatment of bone-marrow disorders.
Then on Jan. 22, Celgene, which has a 9.7% stake in Juno, said it had agreed to buy the rest of the Seattle immunotherapy company for around $9 billion.
That day saw two other deals as well. Sanofi unveiled its agreement to acquire Bioverativ, a Waltham, Mass., maker of hemophilia treatments, for $11.6 billion. There's also the merger between Research Triangle Park, N.C.-based BioCryst Pharmaceuticals Inc. (BCRX) , which focuses on small-molecule drugs that block key enzymes involved in rare diseases, and Exton, Pa.-based Idera Pharmaceuticals Inc. (IDRA) , which focuses on therapeutics for oncology and rare diseases.
And on Jan. 23, DanDrit Biotech USA Inc. said it was buying Enochian Biopharma Inc., a developer of HIV/AIDS technology.
More of What's Trending on TheStreet: