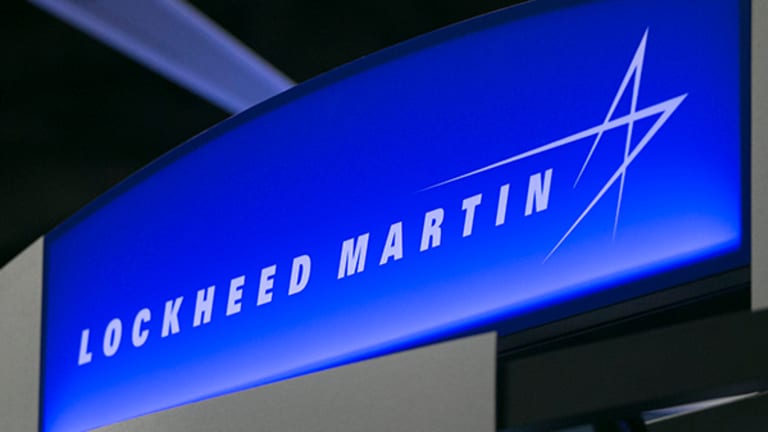 Which Defense Contractor Will Buy Lockheed Martin's Government IT Business?
Lockheed Martin is selling its government IT business, and some potential mid-sized buyers are interested in adding the unit to increase efficiency and avoid a margin squeeze.
NEW YORK (The Deal) -- Lockheed Martin (LMT) - Get Lockheed Martin Corporation (LMT) Report earlier this year rattled the U.S. defense market with its aggressive $9 billion acquisition of Sikorsky from United Technologies (UTX) - Get United Technologies Corporation Report . The company's next deal could be even more disruptive, potentially crowning a winner among a number of so-called Beltway Bandits scrambling for a leg up in the hyper-competitive government IT sector.
Bethesda, Md.-based Lockheed said in July it would consider options for about $6 billion worth of government IT and technical services revenue, a move that like the Sikorsky purchase refocuses the company away from what is expected to be lower-margin businesses and toward hardware platforms that analysts expect will hold up better in years to come. Lockheed is believed to be seeking cash for the assets, in part to pay down some of the debt it is taking on in the Sikorsky deal.
But there are few companies with both the wherewithal to buy a set of assets that large and the desire to expand their government IT business.
Reports surfaced last week that Lockheed was in early stage talks with a number of mid-sized government services firms about a so-called Reverse Morris Trust deal that would merge an estimated $4 billion in annual sales with an existing vendor in a way that would both be tax-friendly for Lockheed and allow the defense giant to pocket upwards of $2 billion in cash.
A source close to Lockheed said that the sales process is still preliminary, stressing that the company could consider a variety of different options. But should Lockheed end up merging its business with any one of the handful of government IT firms being mentioned -- which all trade at market capitalizations of $4 billion or less -- such a deal would overnight create a relative behemoth in a sector where scale increasingly matters.
Government IT, once seen as an area of growth for defense firms looking to offset weapons spending cuts as the Cold War ended, has turned into a difficult business as a flood of competition has dragged down margins. Larger companies like Lockheed are largely deemphasizing the business, with Computer Sciences (CSC) and L-3 Communications Holdings (LLL) - Get L3 Technologies Inc Report among others spinning off their IT units in recent years.
Those remaining in the business are looking to spread their cost bases over more contracts and establish themselves as low-cost providers. SRA International earlier this year combined with the government unit of Computer Sciences, creating one of the largest providers of federal IT by total contract value, and other companies are on the hunt.
Among the potential bidders for the Lockheed assets, CACI International (CACI) - Get CACI International Inc Class A Report and Leidos Holdings (LDOS) - Get Leidos Holdings, Inc. Report would be the most likely candidates to do a deal, according to industry sources. CACI is run by Lockheed Martin veterans who know the operations well, and has a reputation as an astute acquirer and so could likely do a complex deal without scaring away its investor base.
Leidos meanwhile has perhaps the strongest balance sheet among potential suitors. But Cowen's Cai von Rumohr and Gautam Khanna in a note caution that it is "a company in transition" and also "has the worst prior acquisition track record" of the would-be buyers, factors that could make executives there gunshy.
Science Applications International (SAIC) - Get Science Applications International Corp. Report , which is also reportedly in early-stage talks with Lockheed, is another viable candidate to do a deal but is still in the process of integrating its $790 million purchase of Scitor.
Booz Allen Hamilton Holding (BAH) - Get Booz Allen Hamilton Holding Corporation Class A Report is a wild card in any Lockheed discussions. The company is the largest of the potential suitors by market capitalization but it has traditionally not been an avid acquirer of large businesses.
Given the importance of scale, buying the assets could be a defining acquisition for any of the potential suitors. So Lockheed's next deal announcement could be even more interesting than its last one.
Read more from: