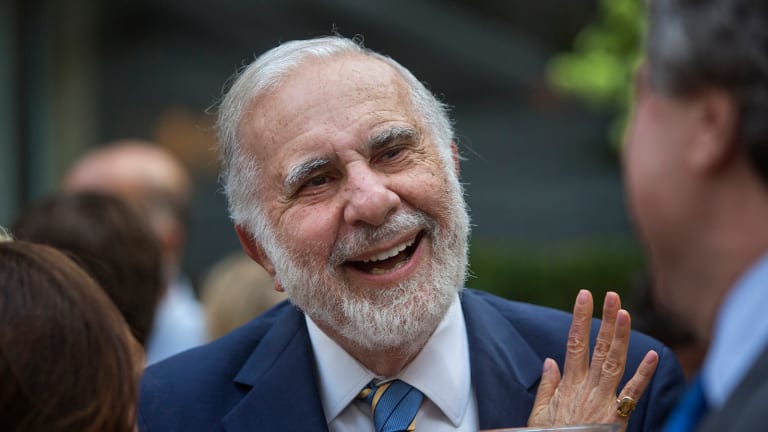 What to Watch: Expect More Boards to Add Activist-Backed Directors in 2017
Look for few large-cap acquisition targets, many small-capitalization fights and a lot of insurgent-driven M&A in 2017.
In October, the large and influential money manager State Street Global Advisors issued a warning to companies and activists for 2017: Consider very carefully the interests of long-term investors when entering settlements with insurgent funds.
State Street said it was concerned that "a recent rise in settlements ... entered into rapidly between boards and activists and without the voice of long-term shareholders..." is evidence of "short-term priorities compromising long-term interests."
Editors' note: This article was originally published by The Deal, a sister publication of TheStreet that offers sophisticated insight and analysis on all types of deals, from inception to integration. Click here for a free trial.
Editor's pick: This story was originally published on Dec. 21, 2016.
Many observers believe that State Street's commentary could embolden some companies in their engagement with certain activist investors. However, don't expect State Street's comments to make much of a dent in the number of settlements between activists and companies next year. If anything, deals struck to add dissident directors will continue to rise in 2017 as activist funds and their corporate targets find reasons to meet half way to avoid nasty public disputes.
"We will continue to see lots of settlements because in many cases we will have investors bringing ideas that are agreeable to both management and the board," said Bruce Goldfarb, founder of proxy solicitor Okapi Partners in New York. "So in those cases why undergo the time and energy of an election campaign?"
Andrew Freedman, partner at Olshan Frome Wolosky in New York, said he did not expect the number of settlements reached between activists and companies to decrease significantly in 2017. Companies will continue to agree to add one or more dissident directors to corporate boards under the radar and even prior to public escalation.
"We are going to continue to see the vast majority of these activist situations reach a settlement," he said. "Where you have a stale, underperforming board in obvious need of a refresh to drive shareholder value, there's no point in months of public fighting."
Beyond another big year for settlements, expect 2017 to bring with it more "reluctavist" campaigns engaged by otherwise quiet hedge fund managers seeking to emulate the director-election proxy fight antics of well-known insurgents such as Carl Icahn, Jeff Smith and Paul Singer. According to FactSet, first-time activists launched 54 campaigns in 2016 through Nov. 20, including nine proxy fights, just slightly more than the 57 insurgencies first-time funds launched in all of 2015.
Beyond reluctavists, expect a spike in small- and mid-cap targets in 2017. The number of blockbuster campaigns at the largest U.S. corporations may be fading a bit. However, activist and corporate advisers still expect some focus by the biggest well-known funds on some larger corporations, following Starboard Value LP's successful Yahoo! (YHOO) insurgency this year.
Some activists have already laid the groundwork for some of the biggest battles of 2017. Case in point: Elliott Management's Singer has a whole host of activist campaigns in the works that could transform into proxy fights into 2017, including one at embattled technology company Samsung (SSNLF) . Watch for an escalation by Singer at Marathon Petroleum (MPC) - Get Report if the $23 billion energy company doesn't take steps to break itself up next year.
Pershing Square's Bill Ackman settled with Chipotle Mexican Grill  (CMG) - Get Report Friday in a deal that adds four new directors, including two affiliated with the activist fund. Ackman will likely push for share-price improvement changes, and possibly a sale, next year behind-the-scenes while another activist fund, CtW Investment Group will continue to push from the outside to have the burrito chain split its CEO and chairman roles.
The media will likely focus most of its attention in the world of activism on whatever blockbuster campaigns are launched in 2017. However, the vast majority of insurgencies next year will focus on smaller capitalization targets. Consider that if 2016 is any indication, 2017 will be another year of assets flowing out of activist strategies, all of which may push even the most well-known funds to target smaller firms.
According to HFR, funds with activist strategies maintained $116.47 billion in the third quarter of 2016, down from the $122.91 billion invested in the strategy in 2015. Look for that trend to continue in 2017. Despite a lackluster year, activists enjoyed a post-election bump. According to HFR's activist index, activist funds were up 6.3% in November and 8.77% year to date.
Even so, Freedman acknowledged some in the activist investor industry have faced headwinds of late, a situation that may lead to fewer targets in the large capitalization space. "It wouldn't be unanticipated for there to be a minor drop off in the number of large market cap campaigns in 2017," Freedman said. "Some funds aren't quite as flush with capital as they were two years ago and we're seeing a reversion to the activist sweet spot in the small to mid-cap space."
In recent years, institutional investors have become more engaged in governance and activist investor proxy fights-and that trend is set to continue next year. For example, State Street's commentary may encourage some companies next year to do a better job reaching out to institutional investors in advance of striking settlement agreements with activist investors.
Okapi's Goldfarb believes the governance team at the massive mutual fund complex BlackRock (BLK) - Get Report will continue to engage with companies and other investors in a meaningful way in 2017. "BlackRock has a good team in their corporate governance area and they demonstrate a willingness to engage with companies and investors and make thoughtful decisions on proxy contests and I expect that to continue next year," Goldfarb said.
However, Goldfarb isn't expecting any sort of miracle for 2017 when it comes to engagement, noting many index funds would continue to avoid interacting with other shareholders and companies, even when faced with a proxy contest. "Engagement is a complicated process and there is a limitation on the capacity for some investors to engage when they own significant indexed positions in many companies," he said.
This year the roles of activist and target company flipped in a few high profile situations, with the corporation seeking out activists. Expect more of this unusual strategy known as "validation capital" in 2017, where companies actively seek out certain well-respected activist funds, such as ValueAct Capital Partners' Jeff Ubben, as investors in an attempt to put a positive spin and spotlight on an otherwise languishing stock price.
"There are certain investors that have a reputation for working well with management and that [validation capital] is a trend that will continue or accelerate in 2017," Goldfarb said.
Finally, a Securities and Exchange Commission proposal seeking to rewrite the rules for proxy fights pitting dissident directors against incumbent boards is more likely than ever to die on the vine next year. The remaining GOP SEC Commissioner Michael Piwowar is opposed to the proposal as is the U.S. Chamber of Commerce, suggesting that whoever the Trump administration picks as the next SEC chief won't have any interest in adopting it. The measure itself, if it were ever adopted, in many cases could actually have been a boon for corporations hoping to limit the influence of activist directors in some battles.
"Given the almost guaranteed change in the composition of the commission we may never see the universal proxy card proposal adopted," said Goldfarb. "They have so many other things to do and I don't think a Republican-led commission will consider it a priority."