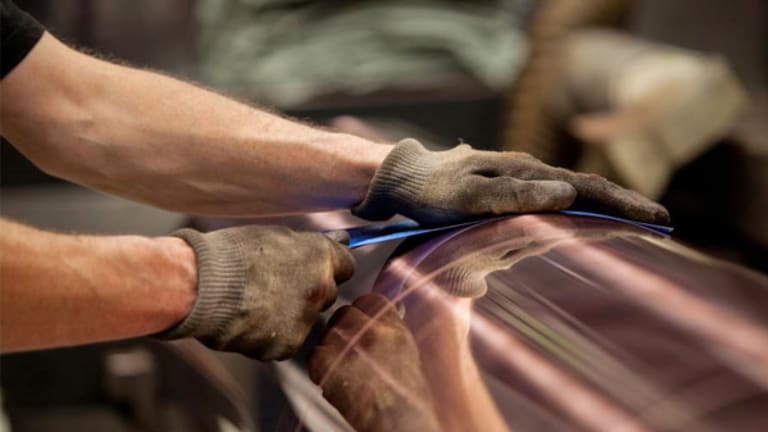 Wenner Media Explores Options for Rolling Stone
Wenner says it will explore its strategic options for its majority share of the iconic music magazine.
Wenner Media LLC said late Sunday, Sept. 17, that it is exploring strategic options for Rolling Stone magazine, as falling readership and advertising revenues force publishers to rethink portfolios.
The New York-based publisher said that it was exploring its options for its major interest in Rolling Stone to best position the brand for future growth.
Wenner sold Us Weekly in March to American Media, publisher of the National Enquirer and Star Magazines, for a reported $100 million, as the publisher owned by Jann Wenner contends with falling advertising revenues and as more readers get content online.
The iconic music magazine has evolved over that past 50 years into a multi-platform content brand with unrivaled access and authority, which reaches over 60 million people per month. Over the past three years, the brand's digital traffic has grown nearly 50%, its social media presence has grown over 100% and its monthly video views are up more than 700%.
Rolling Stone brings out 12 international editions in Australia, Argentina, Brazil, Colombia, France, Germany, India, Indonesia, Italy, Japan, Mexico and Russia,
Last year, Singapore's BandLab Technologies bought a 49% stake in Rolling Stone
"Rolling Stone is a uniquely powerful brand with enormous opportunities to succeed in today's environment," Wenner President and Chief Operating Officer Media Gus Wenner said in a statement. "We have made great strides transforming Rolling Stone into a multi-platform company, and we are thrilled to find the right home to build on our strong foundation and grow the business exponentially."
Methuselah Advisors has been retained as Wenner Media's financial advisor.
Magazine and newspaper publishers are looking to diversify their businesses to rely less on print advertising and circulation sales which have been declining for more than a decade.
Chicago-based Tronc Inc., which owns the Chicago Tribune and Los Angeles Times among other newspapers, announced Monday, Sept. 4, that it was purchasing Daily News LP, owner of the New York Daily News.
The Daily News, which has been owned by real estate developer Mort Zuckerman since 1993, was acquired by Tronc for just $1, plus the assumption of operational and pension liabilities, according to a filing with the Securities and Exchange Commission.
More of What's Trending on TheStreet: