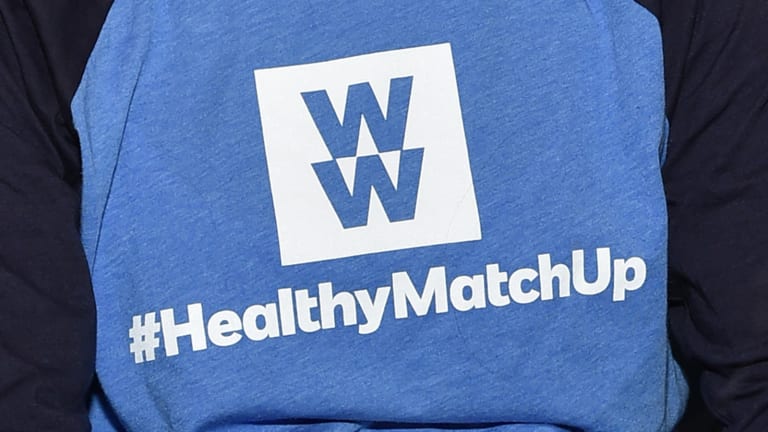 Weight Watchers' Slow Turnaround Has Hedge Funds in Wait-and-See Mode
Weight Watchers International has come under fire for the sluggish pace of its turnaround effort, leaving investors hovering over its balance sheet waiting for evidence the tide is turning.
Weight Watchers International (WTW) has come under fire from investors and analysts for the sluggish pace of its turnaround effort, leaving hedge fund investors hovering over its balance sheet, waiting for evidence the tide is turning. Analysts, meanwhile, have warned of liquidity issues that could hit in 2018 if results don't improve.
Steven Azarbad, co-founder and portfolio manager of distress-focused hedge fund Maglan Capital, said he has been considering an investment in Weight Watchers' term loans for a long time, but so far, the financial results haven't inspired him to take the leap.
Must Read:Warren Buffett's Top 10 Dividend Stocks
As far as Azarbad's conversations with other debt investors have gone, it seems like most of the investors are in weight -- er, wait-and-see mode, he said.
On one hand, Azarbad said he doesn't see Weight Watchers going bankrupt anytime soon, but on the other hand: "The business is not doing well. ... The numbers are not great, and the outlook for the business is just not positive. Their business model is changing much faster than they're able to adapt [it]."
The New York-based company faces competition from online weight loss programs and mobile apps that have rapidly gained market share, as Weight Watchers fights to bolster the relevance of its meeting-centric model.
A year ago, the term loans Azarbad is looking at were trading in the range of 70 cents on the dollar, but recently a $2.1 billion senior secured Tranche B-2 term loan priced at Libor plus 275 basis points due on April 2, 2020, has been trading in the 50s, Azarbad said.
Even in the 50s, he's still not convinced the loan is a good investment.
"Execution on turnarounds can take a long time; they don't happen overnight," Azarbad said, adding: "I'm looking for a story that gets me to an inflection point on their business actually turning around, and I haven't found that yet. If the business keeps going the way it is, there's no reason to buy anything."
Weight Watchers has taken a recent step to reduce its leverage.
On March 20, the company reached a deal to pay $57.4 million plus accrued and unpaid interest for a $63.1 million chunk of its $300 million senior secured Tranche B-1 term loan, which gave investors a discount to par, but a valuation well above the loan's trading price. The agreement also included a par prepayment of $2.5 million on Wednesday.
Azarbad pointed to that transaction, which was revealed in a regulatory filing Monday, as a positive for the term loan investors.
According to Credit Suisse AG analysts, the company's heavy debt load limits its flexibility, while high leverage and hefty upcoming debt payments cast a "dark shadow" on its future.
Must Read:Warren Buffett's Three Biggest Mistakes to Avoid in 2015
Disappointing results for the fourth quarter of 2014 have set investors on edge, those analysts said in a March 17 report, explaining that since then, "investors have been keenly focused on Weight Watcher's [sic] cash position, cash generation ability and debt maturity schedule."
During Weight Watchers' Feb. 26 earnings call for the fourth quarter, Credit Suisse analyst Glen Santangelo questioned its ability to pay down the Tranche B-1 term loan, priced at Libor plus 300 basis points, when it comes due on April 2, 2016.
CFO Nicholas Hotchkin responded that Weight Watchers expects to have $300 million of cash on its balance sheet at the end of 2015 in addition to $50 million of cash generation during 2015, which would give it "strong liquidity" to repay the loan.
That answer satisfied Santangelo, as Credit Suisse said in the March 17 report that "it seems likely" the 2016 loan will be repaid when it comes due.
It's debt payments in 2018 and 2020 that have analysts worried.
Moody's Investors Service said in a Thursday report that, absent improved results, Weight Watchers may have inadequate liquidity when its $50 million senior secured revolving credit facility matures on April 2, 2018.
The big $2.1 billion Tranche B-2 term loan maturity on April 2, 2020, is another point of concern for Moody's, which questions the company's ability to refinance the debt if the turnaround doesn't gain steam.
A February partnership with insurance provider Humana (HUM) could help Weight Watchers gain new customers, Moody's noted, but it said it is too early to see if that initiative will make a difference.
Azarbad said a lot of the company's efforts may look good on paper, but he has to see results before he'll believe them.
Weight Watchers' New York Stock Exchange-listed shares are down about 57% over the past month because of disappointing financial results; they were trading at $7.57 with a $410.85 million market cap on Thursday afternoon after closing at $17.56 on Feb. 26.
Artal Group SA, which holds more than half of Weight Watchers' equity, remains a "wild card" for the company in Credit Suisse's view. The Luxembourg private equity firm's Raymond Debbane serves as Weight Watchers' chairman, and Credit Suisse noted it is uncertain what the firm's intentions toward the company will be going forward, and whether it will be willing to provide more capital.
As of Jan. 3, Weight Watchers had $1.51 billion in assets and $2.9 billion in liabilities.
Company representatives didn't respond to requests for comment, and a spokeswoman for Debbane declined to comment.
Must Read:17 Extremely Fuel-Efficient Cars, Trucks and SUVs That Are New in 2015
Read more from: