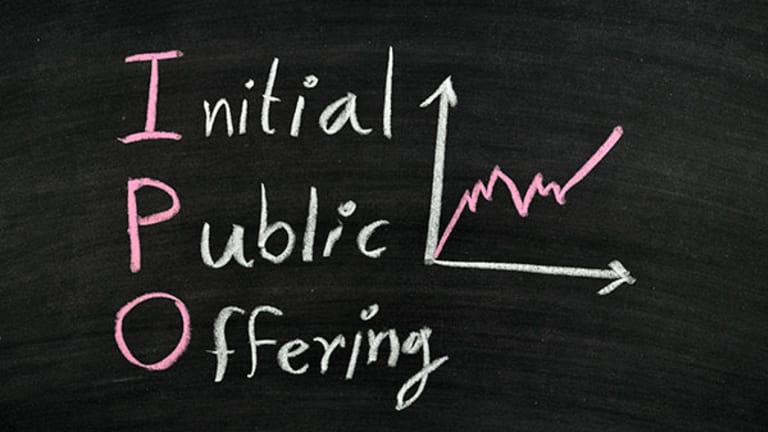 Wayback Burgers Plans 2016 IPO
The Connecticut burger and shake franchise Wayback Burgers is looking toward a 2016 IPO and hoping to learn lessons from Shake Shack in the process.
The Connecticut burger and shake franchise Wayback Burgers is looking toward a 2016 IPO and hoping to learn lessons from Shake Shack in the process.
NEW YORK (The Deal) -- As shares of popular burger joint Shake Shack (SHAK) - Get Report continue to lose momentum, Wayback Burgers is hoping that investors will develop an appetite for the Connecticut burger and milkshake franchiser as it eyes an initial public offering in 2016.
The Cheshire, Conn.-based concept, previously known as Jake's Hamburgers, has hired the Oxford Center for Entrepreneurs as its exclusive adviser to lead its anticipated initial public offering or an alternative strategic transaction, according to a Monday, Sept. 28 announcement.
The Atlanta, Ga.-based education and commerce platform for entrepreneurs is in the process of meeting with investment firms to serve as underwriters on a potential IPO process, Cliff Oxford, the CEO of the Oxford Center, said in a telephone interview on Tuesday.
Oxford, explaining that the organization works with its more than 350 members to look at growth opportunities and exit possibilities, said the anticipated IPO for Wayback would be its largest public offering engagement to date.
"To fund their growth with no debt is remarkable and shows their skills with knowing how to run a business," Oxford said, noting that an IPO, or another type of financial transaction, is being targeted for the third quarter of 2016.
"We have, over the years, had inquiries from different investor groups, but it's something we've never pushed," said Wayback Burgers founder and CEO John Carter in an interview. "We've never needed to."
Still, one investment banker with knowledge of Wayback asserted that a public offering might be "a little bit of a reach" for the 100%-franchised concept, explaining that even as its growth is seemingly accelerating, the bar for IPOs among investors is rising quickly.
"Wayback is doing a smart thing -- putting themselves in the same category as Five Guys and Shake Shack," the banker said. "But its a tough crowd to stay with."
New York-based burger joint Shake Shack executed a pretty juicy public debut in January, raising about $105 million after pricing shares above its expected range. But shares of the "better-burger" concept have cooled off, finishing at $46.89 on Tuesday after finishing as high as $92.86 in May.
Meanwhile shares of Shake Shack rival The Habit Restaurants (HABT) - Get Report have retreated about 34.3% this year so far, finishing at $21.27 on Monday.
Other popular chains include Five Guys Enterprises, Smashburger Master and In-N-Out Burgers.
Founded in 1991 in Newark, Del., Wayback Burgers operates franchises through outlets that include Major League stadiums, Walmart (WMT) - Get Report and naval bases across 22 states. The burger concept is expected to surpass 125 locations by the end of 2015, with 350 locations in development in 32 countries, according to the Monday press release.
Wayback has been self-funded since its inception and the ownership is currently divided among Carter and other senior managers. Financials for Wayback aren't available, but Oxford said the chain has zero debt and is profitable. The investment banker said he suspects average sales per location is at about $1 million.
Discussions between Carter and Oxford got underway after the former took part in a CEO roundtable at the Oxford Center a couple of months back, the burger chief executive said.
After it received interest from private equity and and other investors in previous years, the timing to consider strategic alternatives is logical now that Wayback has grown beyond 100 franchises, Oxford said.
"The franchise model is very tough," Oxford noted. "It makes no sense until you get to a certain point."
The opportunity for continued growth is strong, Oxford went on, explaining that Wayback is benefiting from its non-traditional store format, franchise model and increased international demand.
An IPO is probably the most logical exit route for for the burger joint because Wayback would likely be valued lower by private equity, the investment banker added, saying that the sooner it acts the better.
Besides Shake Shack, other restaurant debuts this year include Thomas H. Lee Partners-backed Fogo de Chão (FOGO) . The Dallas-based chain of Brazilian-style steakhouses raised $88 million in its June 19 public debut.
A handful of burger chains have also traded hands this year.
Good Times Restaurants (GTIM) - Get Report struck a $21 million deal on May 5 to take control of the remainder of the Bad Daddy's burger concept that it didn't already own. The Golden, Colo.-based premium burger and frozen custard fast-casual chain paid around 10 times earnings before interest, taxes, depreciation and amortization for the burger concept in mostly cash and is now on the hunt for expansion throughout Colorado and the Carolinas, The Deal reported in May.
Portland, Ore.-based burger chain Little Big Burger on Aug. 3 agreed to be acquired by Chanticleer Holdings (HOTR) for an undisclosed price, concluding a Meriwether-run strategic alternative process.
On Monday, Burger King France's majority shareholder Groupe Bertrand said it had made an offer to acquire Belgium-based Quick Restaurants from French PE firm Qualium Investissement. Such a deal would nearly double its outlets in that market.