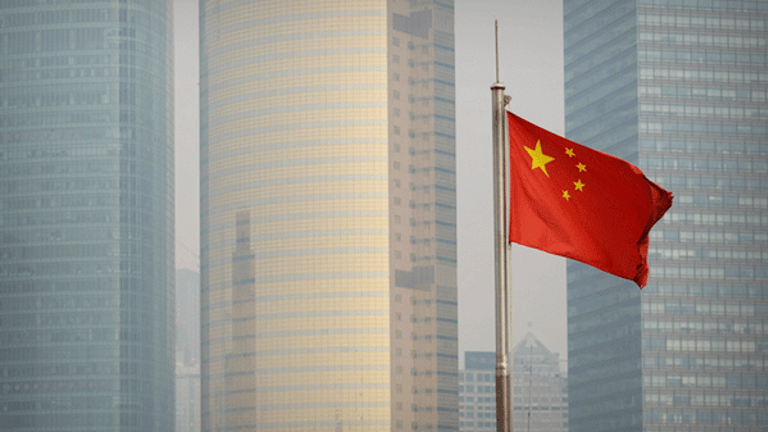 Washington Hellbent on Strengthening Cfius
The Trump administration and Senate Republicans are working to boost the authority to the Committee on Foreign Investment in the U.S., although experts question whether change is necessary.
National security regulators may soon have more power to stop Chinese and other foreign investors from acquiring stakes in specific industries, including artificial intelligence and food safety.
The Trump White House, the Pentagon and Senate Republican leaders are all working on proposals to boost the authority to the Committee on Foreign Investment in the U.S., the Treasury Department-led panel created to examine foreign buyers' acquisitions of assets in the United States for national security threats. Even Democrats are hoping to have some influence on future revisions to the panel's duties, which is to examine asset acquisitions and, if they pose security risks, either insist on mitigation conditions the acquirers must adhere to or if the risks can't be ameliorated to recommend that the president block the transactions.
Historically, CFIUS has narrowly defined what constitutes a security threat, namely acquisitions that might give potentially hostile governments access to U.S. military technology or civilian technologies used for encryption or for operating power or telecommunications grids. Deals putting those buyers in facilities near sensitive defense installations were also considered possible threats.
Now, many in Washington are considering dramatically expanding the range of areas where CFIUS is expected to challenge deals.
That change is needed is certainly a view held by the White House and the Defense Department. In June 13 testimony to the Senate Armed Services Committee, both Defense Secretary James Mattis and Joint Chiefs of Staff Chairman Joseph Dunford called for the purview of CFIUS to be greatly expanded.
"CFIUS is outdated, sir, and needs to be updated to deal with today's situation," Mattis told Sen. Gary Peters, D-Mich. "There is a lack of restrictions on investment in certain types of technology that we must have put in place."
Asked for some suggestions where CFIUS should be given more direction, Mattis said the topic was too sensitive to spell out in open hearing just yet. "I don't want to let our adversaries know which ones we're looking at, but we'll be wide," he said.
Dunford elaborated a little: "The theft of intellectual property, particularly as it pertains to defense programs, is of great concern."
Rep. Peters is working with Sen. John Cornyn, R-Texas, the majority whip, on legislation to expand CFIUS's delegated obligations. Among the areas they are considering adding to CFIUS' list are robotics, autonomous systems like self-driving cars, artificial intelligence, semiconductors, real estate and even media.
Companies leading the way in these fields include Alphabet Inc.'s Google (GOOGL), Ford Motor Co. (F) and General Motors Co. (GM).
"All these other technologies will fundamentally change warfare in the next 10 years, perhaps so much sooner than that," Peters said. "The private sector is leading on many of these are developments."
Although a takeover of those companies by a foreign owner is very unlikely, joint ventures or other partnerships where a potentially hostile entity—a company or investment vehicle owned by the Chinese government, for example—are considered quite possible. "Our adversaries understand our CFIUS structure and its limitations, and some nations state have actually changed their investment methodology to get around the process that we have in place," the Michigan representative said. "I'm concerned that it in recent years China has strategically weaponized investment and joint ventures in the United States as a method of improving its capabilities in obtaining advance U.S. technology."
Democrats are also pushing for change. Senate Minority Leader Chuck Schumer of New York and Sen. Debbie Stabenow of Michigan want CFIUS to focus more on food safety, not just investments in technology that may have military or communications uses. Their worries have been smoldering for four years, when CFIUS approve Shuanghui International Holding Ltd's $7.1 billion takeover of Smithfield Foods Inc. (SFD), which despite a long CFIUS review, was approved with no strings attached. Several lawmakers had called for CFIUS to at least put Smithfield under strict food safety monitoring obligations.
That CFIUS decision still rankles some in the administration. Peter Navarro, head of the National Trade Council, warned in a speech in March that the U.S. has already begun to lose control of our food supply chain to "a rapidly militarizing strategic rival intent on hegemony in Asia and perhaps world hegemony."
The legislative ideas being considered would direct CFIUS to examine deals involving businesses operating in the additional areas of concern, to spell out that investors from China and other potentially hostile nations should be viewed with a much more skeptical eye than bona fide allies and to scrutinize joint ventures and other types of business deal structures.
To help them divine what changes are needed, the Government Accountability Office, the watchdog unit of of Congress, is examining whether CFIUS has the necessary authority to keep up with efforts by state-owned firms in Russia and China to buy strategic companies in this country.
"I do think it's very likely that the administration is actively trying to expand the purview of CFIUS," said Scott Maberry, a partner in the international trade practice at Sheppard Mullin, Richter & Hampton LLP.
"We've seen a constant expansion of CFIUS authority in previous administrations and I expect to see it expanded with a vengeance in this one," he said. "If you look at every single appointment President Trump has made in the defense and trade area . . . all of them are in favor of protection of U.S. industry. So they could be expected to favor expanded jurisdiction for CFIUS," said Maberry.
Other experts acknowledge that Congress and the Trump administration are likely to enact some type of CFIUS expansion. Many question, however, whether such a move is necessary. After all, CFIUS already has the authority to act in the ways they want it to and in fact has greatly expanded the types of deals it reviews recently.
"I can't help but think this is a solution in search of a problem," said Jason Waite, a partner in Alston & Bird LLP's international trade practice. "The current rules cover a wide variety of transactions and alternative deal structures in which foreign parties acquire control of U.S. businesses. When CFIUS critics talk about loopholes I wonder what they're talking about. Are they trying to tighten CFIUS by including passive investments within its purview? I'm not sure that makes sense."
Anne Salladin, special counsel at Stroock & Stroock & Lavan LLP, says that the concern on the part of some is that with the evolution of deal structures over time, some transactions, including certain joint ventures, are not getting covered but should be. "The drive for CFIUS reform stems from a concern on the part of some that certain transactions, particularly those involving leading edge technologies, are not getting picked up."
The problem, CFIUS's critics apparently believe, is that it hasn't actually demanded that deals in these additional areas be blocked.
Still, Sheppard Mullin's Maberry said the risk of expanding CFIUS interventions is knowing how far is too far. "The minute you start defining one industry as critical to national security, it's hard to draw a line. You could make an argument for any industry being critical."
Editor's note: This article originally appeared on The Deal, our sister publication that offers sophisticated insight and analysis on all types of deals, from inception to integration. Click here for a free trial.