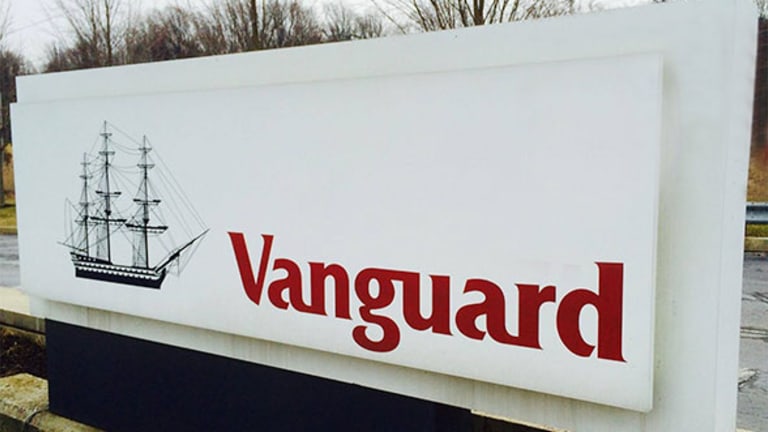 Walden to Vanguard: Pushing Exxon on Climate Change Isn't Enough
The environmentally-themed activist is hoping other Vanguard investors will support its proposal to have the index fund review its practices related to climate change issues.
The environmentally-themed activist is hoping other Vanguard investors will support its proposal to have the index fund review its practices related to climate change issues.
Can a social activist fund target a passive investor?
That's what appears to be happening at index fund behemoth Vanguard. Environmental, social and governance firm Walden Asset Management has submitted a shareholder proposal asking the $4.4 trillion index fund giant to review its voting practices related to climate change issues and issue a report on the subject.
The measure is scheduled to come up for consideration at Vanguard's 2017 shareholder meeting, scheduled for Nov. 15 in Scottsdale, Ariz. Walden is permitted to submit a proposal for consideration because it participates in two Vanguard funds, the 500 Index Fund and Total Stock Market Index Fund.
And the proposal up for a vote in November is nonbinding, which means Vanguard isn't obliged to do anything about it even if it gets a strong vote of support. Nevertheless, Walden's director of engagement, Timothy Smith, argues that the measure is designed to drive Vanguard to vote more proactively on important social and environmental issues. Smith said he hopes that both retail and institutional investors back his measure.
"The issues of how institutions are voting is under significant scrutiny right now and there is a lot of pressure for funds to set up principals for investing," Smith said.
Even so, Vanguard's vote patterns may be changing. The index fund was among a number of passive investors to back a high-profile environmentally-themed activist shareholder proposal seeking to have Exxon Mobil Corp.  (XOM) - Get Report produce a report on the impacts of "technological advances" and "climate change policy" on its oil and gas reserves, according to a person familiar with the situation. The backing of major index funds was a large reason why the measure received the support of a majority of participating shares - about 62% -- at the company's annual meeting in May. In addition, Vanguard backed a similar proposal at Occidental Petroleum Corp. (OXY) - Get Report , he added.
However, Smith argues that supporting the climate change proposal at Exxon isn't enough. He noted that there are dozens of similar proposals that come up for votes every year that he argues Vanguard hasn't historically supported. 
In a statement, Vanguard said it believes climate risk is an important consideration and one it "frequently" addresses, when engaging with a "increasing number" of corporations and their boards. However, the fund noted that the Walden proposal is duplicative and overlaps its already existing proxy voting policies related to climate change risk.
"Vanguard historically has voted against social and environmental resolutions while it has voted for numerous good governance resolutions, as they saw governance changes as being responsive to shareholder interests," Smith said.
The giant index fund isn't required to have an annual meeting, but it does have to have one when it considers important business matters to consider. Its last meeting took place in 2009. The announcement of the meeting comes as Vanguard announced Thursday that it was installing Tim Buckley as its CEO, replacing Bill McNabb on Jan. 1.
Vanguard has $4.4 trillion in assets under management, an amount that has grown significantly in recent years and is expected to continue to grow in the years to come.