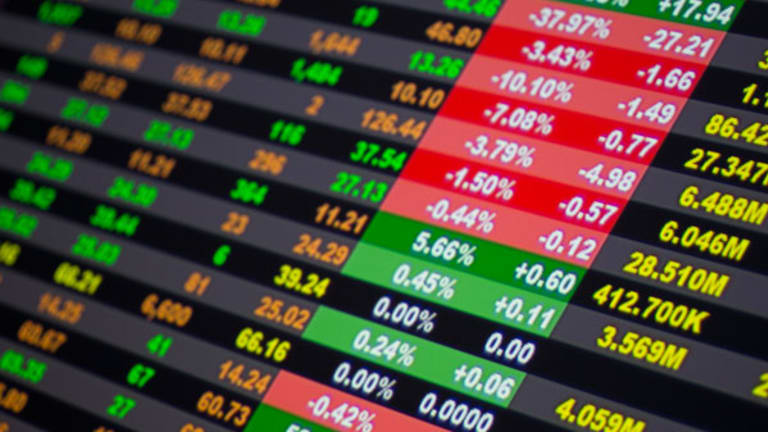 Vista Outdoor to Acquire CamelBak for $413 Million
The deal comes about four years after Compass Diversified paid about $260 million for a roughly 90% stake in the maker of bottles and packs.
NEW YORK (The Deal) -- Vista Outdoor (VSTO) - Get Vista Outdoor Inc Report has hunted down its second deal in a week, agreeing on Monday to purchase water bottle and hydration pack retailer CamelBak Products from Compass Diversified Holdings (CODI) - Get Compass Diversified Holdings Report for $412.5 million.
The deal is expected to close in the next month.
Vista Outdoor on July 20 bought Jimmy Styks, a Huntington Beach, Calif., maker of stand-up paddle boards, for $40 million.
The pair of deals come after Vista Outdoor, a Clearfield, Utah, shooting sports and recreation-focused company, on Feb. 20 completed its spinoff from Alliant Techsystems Inc. into a separate, independent publicly traded company, in connection with Alliant's $2.3 billion merger with fellow aerospace company Orbital Sciences Corp. That deal formed Orbital ATK (OA) .
The acquisitions buoy Vista Outdoor's intentions of becoming a major force in the outdoor and recreational-goods category, industry pundits said.
"Private equity has been interested in the (outdoor and recreational-goods) category for a number of years," said Paul Zaffaroni, who as managing director at Roth Capital Partners advises consumer companies. "But in the public market, there haven't been a lot of pure-play outdoor companies. (Vista Outdoor has) a chance to be a leader and consolidator in the category."
Black Diamond (BDE) had been expected to execute a slow rollup of the whole outdoor industry, but that never happened, Zaffaroni noted.
The Salt Lake City maker of outdoor sporting goods announced in March that it had tapped Rothschildand Robert W. Baird & Co. to explore strategic alternatives.
Robert Sassoon, director of special situations research at R.F. Lafferty & Co., also believes Vista Outdoor will remain an active acquirer in what he described as being a fairly unpenetrated and fragmented market.
"They do have more capacity in terms of liquidity to push for further acquisitions," said Sassoon, who said Vista Outdoor's debt-to-earnings before interest, taxes, depreciation and amortization ratio will sit at about 2.4 times following the transaction, not including internal free cash flow.
"Our M&A (merger and acquisition) strategy is to capitalize on a growing and fragmented $63 billion outdoor sports and recreation market by expanding into complementary or adjacent categories," a Vista Outdoor representative said in an e-mailed statement. "We seek out adjacent categories that speak to rugged individualism, that give us an opportunity to improve the brand, increase distribution, and apply operational excellence, and that are the right price at the right time.
"While we cannot comment on the specifics of future M&A activity, we have stated that our goal is to grow both organically and through acquisitions. We continue to evaluate potential M&A opportunities as they arise."
The company's CamelBak deal includes an associated net present value of $35 million in future tax benefits resulting from the deductibility of intangibles from a prior acquisition of the company, according to Monday's announcement.
Vista Outdoor will finance the acquisition using cash on hand and its existing $400 million undrawn credit facility. The company also has received a commitment for $50 million of secured debt financing from Morgan Stanley, although it has no plans to draw on the facility.
Accounting for anticipated tax benefits, the deal value breaks down to about 11 times the target's $160 million in revenue expected during the 2015 calendar year, according to the announcement.
Sassoon estimated CamelBak's Ebitda margin sits north of 21% -- significantly more than the roughly 14% the analyst projected for the remainder of Vista's businesses.
Founded in 1989, CamelBak is a Petaluma, Calif., retailer of water bottles, hydration packs, individual purification and filtration systems and high-durability gloves, serving both outdoor enthusiasts and tactical and military needs.
For Compss Diversified, a publicly traded holding company focused on the middle market, the sale comes about four years after it took a roughly 90% stake in CamelBak for $257.5 million.
Compass didn't run an auction process for CamelBak; instead, the deal came together after the brand garnered significant outside interest, Compass Chief Financial Officer Ryan Faulkingham said.
"We received inbound interest from a collection of strategics, but Vista really offered a very compelling offer, giving us a very nice return," Faulkingham said. "We don't typically sell a lot of our businesses."
The company's other subsidiaries include Advanced Circuits, American Furniture Manufacturing Inc., Clean Earth Holdings Inc., Ergo Baby Carrier Inc. and Manitoba Harvest Hemp Foods, among others.
While Faulkingham declined to disclose the return on investment on CamelBak, the Westport, Conn., company said in its Monday announcement it expected between $355 million and $375 million of total proceeds at closing. It will use the proceeds to pay down all outstanding debt under its revolving credit facility.
Compass expects to record a gain on the sale of $140 million to $160 million in the third quarter.
Post-transaction, Compass will have more than $600 million in financial flexibility to continue to grow, Faulkingham added.
While he declined to comment specifically on Compass' acquisition pipeline, The Dealreported in December that it could be among private-equity firms and strategic players circling TA Associates Inc.-backed 5.11 Inc.
Nonetheless, sources at the time said the law enforcement and military clothing and gear company was more likely to pursue an initial public offering than a sale. A source familiar with the dual-track process said Monday that TA Associates' exit from 5.11 is likely to be a 2016 event.
CamelBak officials could not be reached on Monday.
Read more from: