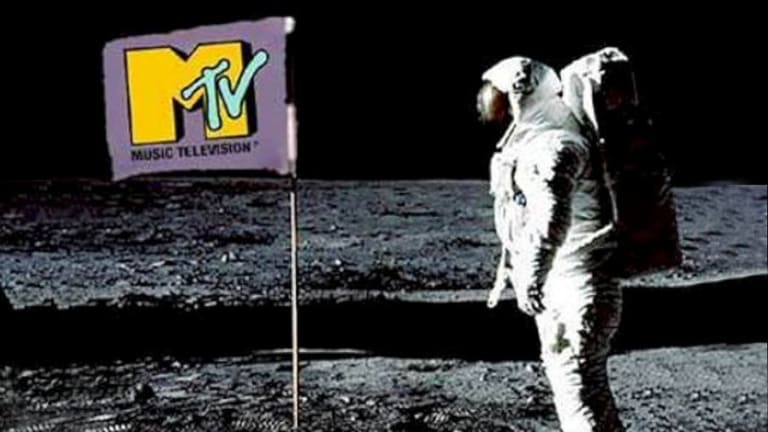 Publish date:
Viacom-CBS Merger Would Be All-Stock, Redstones Won't Participate in Talks
National Amusements made clear in its letter to CBS and Viacom that as merger talks proceed, the Redstones would continue to control both companies, or a combined company.
National Amusements made clear in its letter to CBS and Viacom that as merger talks proceed, the Redstones would continue to control both companies, or a combined company.
If CBS (CBS) - Get Report and Viacom (VIAB) - Get Report do merge, their owner, Sumner Redstone's National Amusements Inc., aims to remain in control of the combined company. Additionally, Redstone won't listen to competing offers.
In a letter made public on Thursday, the holding company for Redstone's $40 billion media empire said it had asked the boards of CBS and Viacom to consider "a potential combination of the companies." CBS and Viacom were split in 2006 in a move designed to highlight their respective assets: CBS's broadcast network and MTV's cable-TV channels, including MTV and Nickelodeon.
As the very public talks are likely to commence, National Amusements also made clear that it will not countenance a third party getting involved, or a dilution of its roughly 79% stake in the voting shares of Viacom and CBS. Viacom, in a separate statement, reiterated that National Amusements "is not willing to accept or support any acquisition of Viacom by a third party." 
If talks do progress to the point of a merger, National Amusements recommended an "all-stock transaction in which the stockholders of each company would receive shares in the combined company of the same class as they currently hold." 
Sumner Redstone, who is 93 and ailing but continues to hold the position of chairman of National Amusements as well as Shari Redstone, the holding company's president, said they wouldn't participate in internal deliberations or talks between the two companies.
Shares of CBS were rising 1.4% to $54.90, extending their 12-month advance to 39% while Viacom, which has gained in recent months on speculation that it might eventually be acquired, was climbing 2.9% to $37.63.
An all-stock merger makes sense given Viacom's already stressed debt load of $12.3 billion, and CBS's likely opposition to taking on more debt or spending cash it might otherwise earmark for share buybacks. Despite viewing Viacom's assets as undervalued, the company's shareholders may have to accept a takeover premium as little as 10% above its current share price, Michael Nathanson, of MoffettNathanson research, said in an investor note on Wednesday.
Viacom has struggled for more than two years as its Paramount Pictures studio has failed to produce a blockbuster, and its cable-TV networks have lost audience and advertisers to Alphabet's (GOOG) - Get Report , Netflix (NFLX) - Get Report  and a host of video-centric websites that target Millennials and children. Viacom operates 26 U.S. cable networks, some of which might be closed or combined in the event of a merger due to declining viewership.
Viacom's weak position in talks with CBS is a direct result of "stalling tactics" by Viacom's former management team, Barclays media analyst Kannan Venkateshwar, said in an investor note Thursday. Philippe Dauman, who served as CEO of Viacom for 10 years, repeatedly resisted efforts in recent years by Shari Redstone to shake-up Viacom's board by bringing in new directors to reshape the company's business strategies.
In June, Sumner Redstone moved to oust Dauman and four other directors from the board. Though Viacom, under Dauman's direction, succeeded in initially blocking that action, the August settlement that ended litigation between the company and National Amusements, added the five directors proposed by Redstone, creating a board with 15 directors.
Viacom's board is expected to revert to 10 members in the coming months with previous directors George Abrams, Frederic Salerno, Blythe McGarvie and William Schwartz being replaced by the Redstone's slate of Kenneth Lerer, Thomas May, Judith McHale, Ronald Nelson and Nicole Seligman. 
To hedge against Viacom using debt to acquire CBS, a so-called "take under" that would favor CBS in a transaction, Barclay's Venkateshwar suggests investors own shares in both companies. Viacom shareholders would benefit from any premium to its current price. It's likely that CBS shareholders will lobby for a discounted price, Venkateshwar added.
National Amusements' letter on Thursday ratchets the pressure on CBS CEO Leslie Moonves, who most likely would head the combined media conglomerate. Just 10 days ago, Moonves told an investor gathering that CBS was more than content with its current assets, and that the company wouldn't do a deal that might jeopardize its stock price.
CBS, Moonves said, is "really happy with the hand we are playing. We are doing extraordinarily well on our own with our own assets. We are never going to do something that is bad for the CBS shareholders or the employees."
Whether he likes it or not, Moonves, 67, whose contract isn't up until 2019, has to consider merging Viacom.