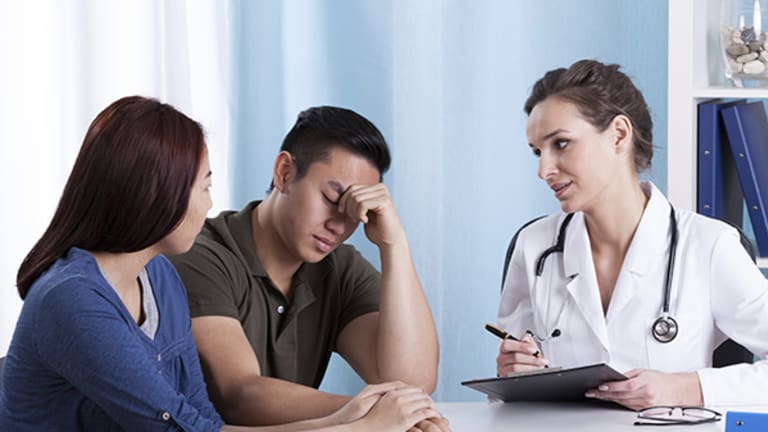 NEW YORK (The Deal) -- Healthcare improvement solutions company Press Ganey Associates Inc., controlled by private-equity firm Vestar Capital Partners Inc., is planning a $100 million initial public offering.
Press Ganey said in a filing with the Securities and Exchange Commission that it planned to go public through holding company PGA Holdings Inc., whose shares would list on the New York Stock Exchange, but did not propose a price range or ticker symbol.
Press Ganey secured a $400 million six-year term loan and a $30 million five-year revolver from Barclays Bank plcon April 20, 2012.
Founded in 1985, Press Ganey provides performance measurement and improvement services to health care providers such as hospitals, medical practices, ambulatory centers and home-care providers.
The company also provides patient perspective tools, which provide data about hospital stays, physicians and other areas to help clients better understand the patient experience. Finally, the company helps improve efficiency and optimize payment, according to its website.
Press Ganey noted in its filing that a transition away from traditional fee-for-service payments toward a value-based care delivery model will require healthcare providers to understand patients' needs and preferences and focus on treating patients as consumers.
Vestar, which holds its stake in Press Ganey through the $3.7 billion Vestar Capital Partners V LP, owns a number of health care companies including Civitas Solutions Inc.CIVI and marketing services provider MediMedia USA Inc.
Civitas, which provides home- and community-based health and human services to individuals with intellectual, developmental and physical disabilities, among other special needs, completed an IPO on Sept. 22, but Vestar retains control of the company. It had a market value of $767.08 million on Tuesday.
Vestar also recently sold MediMedia Pharma Solutions unit to ICON plc (ICLR) - Get ICON Plc Report, a global provider of drug development solutions, for $120 million.
Vestar typically invests $50 million to $200 million in companies with valuations of $100 million to $1 billion. On March 23 it closed the $6 billion sale of Big Heart Pet Brands Corp.to J.M. Smucker Co. (SJM) - Get J.M. Smucker Company (SJM) Report.
The firm's co-heads of healthcare, Norman W. Alpert and Andrew J. Cavanna, serve on Press Ganey's board of directors, with Alpert in the chairman role. Other directors include Press Ganey CEO Patrick T. Ryan, Leslie V. Norwalk, Gregory S. Roth, Ralph Snyderman and Ellen M. Zane.