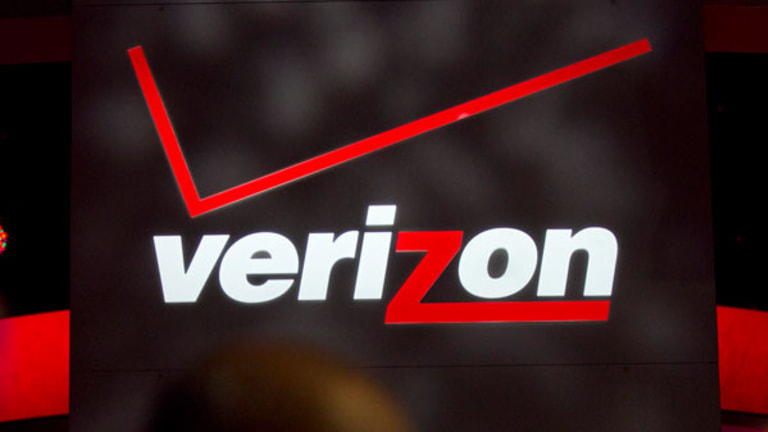 Verizon's Data Centers Could Be for Sale
After telecom giant Verizon refuted a report that its enterprise unit was for sale, potential buyers of some assets have come calling even though it hasn't launched a new process.
While Verizon Communications (VZ) - Get Verizon Communications Inc. Report CFO Fran Shammo said the company could take an interest inYahoo! (YHOO) at a Monday investor conference, sources said the telecom has received inquiries about its data center operations.
Just weeks ago, Shammo scoffed at a report that Verizon was in talks to sell its enterprise services unit, which includes data centers, for $10 billion. Verizon had, in fact, held a limited sales process, sources said, but it was long over by the time of the early-November report.
These people said that since the report, however, a number of parties left out of the previous talks have expressed interest, even though Verizon hasn't launched a new process. The telecom is working with Citigroup (C) - Get Citigroup Inc. Reportto evaluate its options. Officials from neither Verizon nor Citi commented.
The market for data centers has been active.
CenturyLink (CTL) - Get CenturyLink, Inc. Report has said it will review its data center assets. The Deal reported last month that Wells Fargo (WFC) - Get Wells Fargo & Company Report Securities and Morgan Stanley (MS) - Get Morgan Stanley Report have been hired to handle the strategic process. CenturyLink declined to comment on its advisers or on details of the review.
One source familiar with the situation added that CenturyLink isn't ready to launch a full process but is understood to be figuring out what its alternatives are. People close to the review have said a sale could be complicated because CenturyLink doesn't own most of its data centers.
CenturyLink is one of the top customers of Digital Realty Trust (DLR) - Get Digital Realty Trust, Inc. Report , which one source suggested could be the basis for a deal. CenturyLink is a tenant at 42 of Digital Realty Trust's properties, or 11.4% of the REIT's total space. The telecom pays Digital Realty Trust $87 million in annual rent.
Verizon and CenturyLink came close to announcing a deal earlier in the year, one source explained, but CenturyLink backed away.
"The departure from the process came as a big surprise to Verizon," the source said, as did CenturyLink's subsequent announcement that it would explore strategic alternatives for its data centers.
While Verizon wasn't able to sell its entire enterprise unit, one source noted, it could find bidders for many of its data centers.
"There is a ton of interest in many of those assets," this person said.
A few companies have looked at Verizon's properties but stepped away, another person said, noting that some strategics have offered to buy certain assets but those proposals were rebuffed by the New York telecommunications giant.
"Several people are looking to do things there. There's a buyer looking at some of the international-related assets," a second source with the knowledge of the process said, adding that the company's Verizon Enterprise unit could consider spinoffs and get some private equity interest.
Verizon Enterprise has been a "low-growth, capital-intensive" business for its parent company, the source explained. The timing of the process, amid CenturyLink's review and other recent sales, could affect the outcome.
"There are a lot of sellers, but not a lot of buyers," this person said. "The issue is, who's gonna buy?"
A third source familiar with the situation who asked to remain unnamed said a few financial sponsors have poked around Verizon Enterprise, but this person noted that it is unclear whether Verizon would sell the division in its entirety or piecemeal. Verizon would prefer to do the former, the person suggested.
"All the big telecom guys are thinking about their data centers," given the all-time high valuations for such assets, said an industry source who asked to remain unnamed.
For instance, Windstream Holdings (WIN) - Get Windstream Holdings, Inc. Report recently sold its data center business, Windstream Hosted Solutions, to privately-held TierPoint for $575 million.
The difference, though, is that Verizon's data center business is much more "integrated" into the umbrella at large, this source explained.
Verizon owns data centers through its Terremark Worldwide and MCI units.
"I don't think the assets are that great, and it's like carving out with the surgical knife," the source said. "There was talk about selling Terremark ever since they really bought it."
But others are less enthusiastic about the likelihood of a deal involving Verizon Enterprise.
"I'm not real convinced that something will happen here," said an industry source who asked to remain unnamed. "There's not a very obvious universe of buyers."
While Verizon officials wouldn't comment on its data centers, Shammo, its CFO, suggested Monday that the company would take a look at Yahoo! if the opportunity arose.
Yahoo! would fit with AOL, which Verizon bought for $4.4 billion earlier this year. Jeffrey Smith of Starboard Value urged Yahoo! to merge with AOL last year, before Verizon swooped in and bought the latter.
Yahoo!'s board hasn't decided whether to put the company up for sale, Shammo noted Wednesday.
"We look at everything across this spectrum," he said. "And if we see there is a strategic fit and it makes sense for our shareholders and we can return value, I mean we'll look at it, but at this point, it's way too premature to talk about that one."