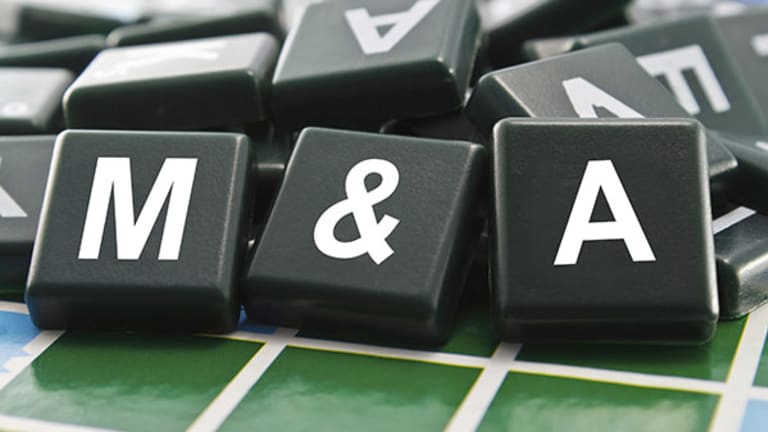 Publish date:
Verisk Analytics' Health Care Unit Could Fetch $1 Billion
Verisk Analytics has retained Morgan Stanley to sell its health care division. The unit, which posts EBITDA of around $90 million, could be worth $900 million to $1.1 billion.
Verisk Analytics has retained Morgan Stanley to sell its health care division. The unit, which posts EBITDA of around $90 million, could be worth $900 million to $1.1 billion.
NEW YORK (The Deal) -- Insurance services provider Verisk Analytics (VRSK) - Get Verisk Analytics Inc Report has retained Morgan Stanley to sell its health care division, according to three industry bankers.
Salt Lake City-based Verisk Health is expected to post EBITDA of around $90 million, according to the three bankers. The bankers noted that a sale is likely to pull in anywhere from 10 to 12 times EBITDA. Based on these metrics, the business could fetch $900 million to $1.08 billion.
One banker noted that the process had started some time ago, when the bank originally went out to strategic buyers. However, he also pointed out that the process is still in early stages. A second banker suggested that the unit's breadth and scale may be attractive. A third banker noted that which company could take Verisk Health under its wing was unclear.
Verisk Health provides data, services, analytics and technologies targeted in several health-related areas. Its population health analytics arm uses predictive science to identify and stratify opportunities for interventions as well as to judge risk levels for patients. The company also has a payment answer arm which works on claim accuracy and fraud protection. It also serves Healthcare Effectiveness Data and Information Set management, legal providers and life insurance.
Jersey City, N.J.-based Verisk entered the health care arena in 2004 by acquiring several businesses, according to the company. Its customers include health plans, Medicare Advantage, Managed Medicaid, employers and life insurance carriers.
Population health and revenue cycle management have been hot areas for M&A in the healthcare IT arena. Population health in particular has begun to steal the spotlight as the industry promotes preventative medicine, so that people can better take care of themselves and so that insurers and workplaces can monitor those who are more likely to be at risk for serious health issues. The growing relevance of population health has been bolstered by the Affordable Care Act with its emphasis on individual health and wellness.
In March 2012, Verisk purchased venture capital-backed MediConnect Global for $358.6 million in cash. In June 2011, it acquired Medicare and Medicaid data collector Health Risk Partners LLC for $60 million in cash.
Verisk Analytics serves human resource departments, supply chain specialists, retail businesses, commercial real estate developers and government services among others. In March, Verisk announced that it would acquire a Scottish oil, gas and energy consultancy and data analysis provider Wood Mackenzie Ltd. for $2.8 billion from sponsors Hellman & Friedman and Charterhouse Capital Partners. The purchase represented a push into energy, chemicals and mining.
In its most recent quarterly filing in July, Verisk Analytics noted that its healthcare and financial services solutions businesses led its revenue growth in the quarter. The health care business reported decision analytics revenues of $69 million in the three months ended June 30, as compared to $65.1 million a year earlier.
Verisk is not the only large company considering divestitures of healthcare IT units. In early September, 3M  (MMM) - Get 3M Company Report announced that it was exploring strategic alternatives for its global Health Information Systems Businesses, including spinning off, selling, or retaining and investing in the business. The company announced it had retained Goldman Sachs to explore its options.
Verisk has a market cap of $13.6 billion. Shares of the company were trading at $81.55 after the close on Monday.
Morgan Stanley and Verisk did not immediately return calls seeking comment.