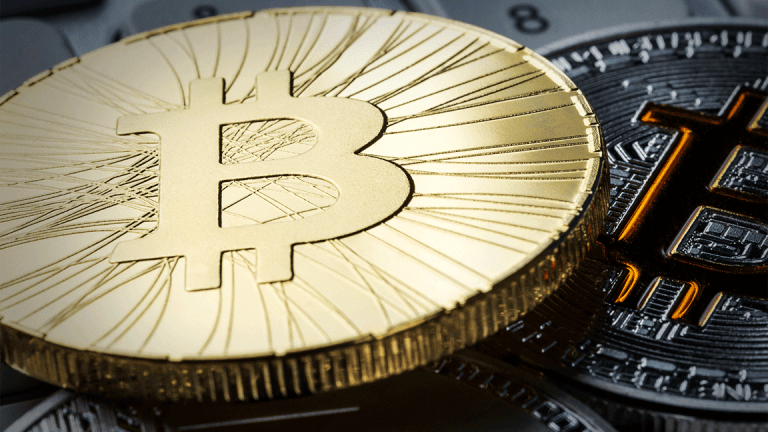 Venture Capitalists Warming Up to Cryptocurrency Initial Coin Offerings (ICOs)
More and more high-profile VCs are getting serious about initial coin offerings, a controversial investment vehicle fueled by bitcoin mania that has the potential to upend the traditional IPO process.
Updated from 10:25 a.m. with a comment from venture capitalist Tim Draper.
The next wave in Silicon Valley's path of disruption could upend the way start-ups raise money from investors, and some VC's are starting to get with the program.
Bitcoin's meteoric rise has fueled new excitement around initial coin offerings, a controversial fundraising mechanism in which startups create and sell their own currency to investors, which typically buy the tokens using bitcoin, ethereum and other cryptocurrencies.
The process is similar to an initial public offering with the value of the token rising or falling, similar to a stock. Startup founders can secure funding without ceding ownership stakes to venture capitalists, but it also affords few protections to investors in case of fraud or loss. 
The ICO name might make the financing mechanism sound like an IPO, but coin offerings are more akin to funding rounds used for venture capital financing, since startups that use them can have multiple rounds of coin offerings to obtain more capital when needed. Also unlike with IPOs, people who invest in an ICO don't gain equity in the company; instead, they buy the tokens with the hope that the service being built by the company will be successful, causing the tokens' value to appreciate over time.
This year, more than 200 companies have raised roughly $3.7 billion via ICOs, with over $800 million being raised in September alone, according to data from ICO tracker Coindesk. Although ICOs are still in their infancy, some argue the trend could disrupt the entire venture capital industry. In the first half of 2017, more capital was raised from cryptocurrency and blockchain startups via ICOs than early stage venture capital funding for internet companies, according to research from Goldman Sachs and CB Insights.
ICOs have attracted the backing of several leading venture capital firms in Silicon Valley, including Andreessen Horowitz, Sequoia Capital, Union Square Ventures and General Catalyst. The space initially attracted crypto or blockchain-focused VCs, but in 2017, more traditional venture capital firms began exploring investments in cryptocurrencies, according to venture capital database Pitchbook. 
Billionaire venture capitalist Tim Draper, who founded investment firm Draper Fisher Jurvetson and led investments in Twitter Inc. (TWTR) - Get Twitter, Inc. Report , Skype and Tesla Inc. (TSLA) - Get Tesla Inc Report , has been one of Silicon Valley's biggest bitcoin bulls. He's also participated in several initial coin offerings, including one for Bancor, an Israel-based startup that uses "smart contracts" to match buyers and sellers of cryptocurrencies. Draper is part of Bancor's Advisory Board and said in an email that Bancor "has a very good team there."
Draper added that ICOs and digital currency are already disrupting certain parts of the finance world, and have the potential to upend many more.
"The blockchain and bitcoin and ICOs are transforming society," Draper said. "This technology has the ability to replace the trusted third party, that is the accountant, the banker, and yes, the venture capitalist." 
Bancor raised $153 million in a June initial coin offering, making it this year's fifth-largest ICO. Since then, the startup's token has shed more than half of its value and faced criticism from cryptocurrency experts who remain skeptical about the application.
"We've learned there's a tremendous amount of work to do in educating the public about cryptocurrencies, about blockchain, about what they can expect when they participate in any one project or another," said Bancor co-founder Galia Benartzi. "You can have an onlooker say this is collapsing or this is crashing but really what's happening is that things are taking root under the surface."
Benartzi added that Bancor has received "tremendous support" from Silicon Valley, despite ICOs being a fairly new funding mechanism among VCs. Aside from Draper, Brock Pierce, co-founder of crypto-focused venture firm Blockchain Capital, is also on Bancor's Advisory Board.
"If you go back to the earliest ICOs like Mastercoin, I don't think there were many VCs supporting many of those projects," Benartzi said. "But you know, it's a spectrum of early adoption. Usually at first you get the pure technologists, the hackers, the disrupters and then you get the business layer which thrives on supporting the early adopters."
Not all venture capitalists are embracing the trend, however. Benchmark Capital general partner Bill Gurley, who has invested in startups including Uber and StitchFix, has argued that cryptocurrency ICOs could be a bubble, as investors invest greater and greater sums of money into assets that have yet to justify their equity value.
Conversation has also been building around the need for regulation of cryptocurrencies and ICOs, particularly as new bitcoin futures exchanges catch the eye of institutional investors. CME Group, one of the largest exchange groups in the world, launched its bitcoin futures exchange on Sunday evening in the U.S., after Cboe Global Markets Inc. launched a similar bitcoin futures contract last week.
Securities and Exchange Commission chairman Jay Clayton wrote in a 2,300-word letter last week that investors should be wary of any ICO listings that guarantee returns, pressure people to act quickly or say their listing has been approved by the SEC. Countries including China and South Korea have taken regulation even further by banning initial coin offerings altogether.
Bitcoin evangelist Lou Kerner believes ICOs and cryptocurrencies will be a "unique moment in history" and that regulators will have to work with startups pursuing initial coin offerings.
"I think regulators and central banks have one of two choices: They can either roll out the red tape or roll out the red carpet," Kerner, who is a partner at venture capital firm Flight Ventures, said in a phone interview with TheStreet. "If they roll out the red tape, they do it at their own peril because [ICOs] are happening and the more they embrace it, the better off they're going to be."
Others argue that it's the startups' priority to better inform investors of what they're getting into when they purchase tokens during a coin offering. Joshua Ashley Klayman, an attorney with Morrison & Foerster who is part of the Wall Street Blockchain Alliance, said token sellers should be careful of how they advertise their ICOs to investors.
Too many ICOs are guaranteeing that an investment will perform a certain way, or describe the ICO using cryptic language, she added. Some initial coin offerings have even used celebrities such as Paris Hilton and Floyd Mayweather to endorse their currencies -- a form of influencer marketing that the SEC has called "potentially unlawful."
"When looking at a white paper, you need to know if it's written by a genius or a fool," Klayman explained. "It can't just be clear to regulators, but whoever you're marketing to needs to be able to read it."
Editor's note: This article was originally published by The Deal, a sister publication of TheStreet that offers sophisticated insight and analysis on all types of deals, from inception to integration. Click here for a free trial.
More of What's Trending on TheStreet: