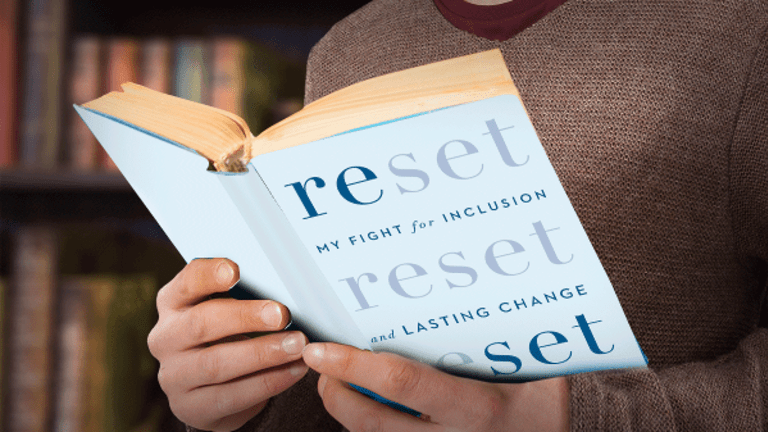 VC Isn't the Meritocracy It Claims to Be: Ex-Kleiner Ellen Pao
Ellen Pao writes about her gender discrimination suit against Kleiner Perkins in her new book, Reset.
Silicon Valley sees itself as the ultimate meritocracy. Last name, family background, educational degrees, and country of origin don't matter; only the quality of the work does. That narrative is a lie, Ellen Pao charges in her new book "Reset: My Fight for Inclusion and Lasting Change." Instead, she writes, "The culture is designed to keep out people who aren't white men." Venture capitalists, some of the Valley's most powerful figures, police its boundaries in ways both menacing and subtle. She details the alleged bias in her time at Kleiner, Perkins, Caufield & Byers, a preeminent VC firm, and in court proceeding resulting from the gender discrimination suit she brought against the firm, a case she lost after a five-week trial in 2015.
Pao wrote "Reset" to tell her side of the story, which she believes was obscured by her former employer's negative publicity campaign and aggressive courtroom tactics, and to focus attention on problems that are pervasive in tech. In the process she offers a rare view of Kleiner's internecine culture, which serves as a microcosm of the tech world and its problems.
The child of Chinese immigrants, Pao earned a degree in electrical engineering from Princeton in 1991 and then went to Harvard Law School, from which graduated three years later. She spent two years as an associate at Cravath, Swaine & Moore LLP, where she found the environment inhospitable and the work filled with "tedium and repetitiveness," a complaint commonly made by young associates.
Pao's account of law firm life is perhaps the most encouraging part of the book, if unintentionally, since firms have made considerable strides in become more inclusive, diverse places over the last generation. Cravath itself is run by Faiza Saeed, the daughter of Pakistani immigrants and a mid-level associate during Pao's brief stint at the firm.
Desperate to flee the law, Pao went to Harvard Business School and then, like many ambitious young professionals, headed to Silicon Valley, where she worked at several startups and then at BEA Systems Inc. until Kleiner's John Doerr tapped her as his chief of staff. Pao saw this as a major break, since Doerr was one of the Valley's most prominent VCs, having backed Genentech Inc., Amazon.com Inc. and Google Inc.
Doerr told her that she would have the chance to become a full-fledged VC after spending some time "helping him prepare for meetings with research, speeches, or presentations; helping him make decisions around investing and hiring; sitting in on meetings to help drive actions; and giving him space to build the firm and enter new investment areas," as she puts it in the book.
But Pao got an early indication that the job might not be the launching pad she had hoped for when she learned that Doerr had specifically asked for an Asian woman for the open position and generally had two chiefs of staff at a time - one a man who "seemed to focus more on investing," the other a woman who "did more of the grunt work, policy, and nonprofit projects." Doerr told her that he was "just more comfortable asking a woman to do" certain things. She nonetheless forged ahead, perhaps an indication that she wasn't as sensitive as she should have been to the subtle - and often obvious - messages she received at Kleiner.
Such perceptiveness is essential at a workplace rife with deceit and intrigue. Older partners take over promising investments made by younger partners. People shamelessly take credit for work done by colleagues, which happens to Pao frequently. Despite its apparent informality, Silicon Valley has intricate rules of behavior that even determine who sits where on a private jet.
Women face challenges beyond mastering the Valley's mores. Kleiner tolerates overt sexual harassment, Pao writes, pointing to a VC who had affairs with her and another female co-worker. Very few women make become partners at VC shops, she notices, and almost none of them have families. Women often aren't invited on dinners and weekend outings where relationships are developed and deals are struck. Kleiner seems to have higher investment standards for its female employees and promotes men over women. "In VC," she writes, "it felt like nothing I did was ever enough."
After seven years of this treatment, Pao sues Kleiner for gender discrimination. She probably could have left the firm with a seven-figure severance payment if she agreed not to discuss her time at Kleiner, but instead, she writes, "I wanted to be able to share my side of the story. I wanted an apology. And I wanted them to change their behavior."
Here, too, the deck is stacked against her. Kleiner hires a squadron of lawyers led by Lynne Hermle of Orrick LLP, expensive jury consultants, and the PR firm Brunswick Group. Pao estimates that she spent $500,000 on her legal expenses, in likelihood a pittance compared to what Kleiner spent. She turned over 700,000 pages of documents, many of them personal, to Kleiner because she couldn't afford to have her lawyers review them all while Kleiner was far more stinting in responding to her document requests.
Kleiner's witnesses savaged Pao during the trial, even if in her view their depiction was incoherent. "The criticism boiled down to: I was too aggressive and I was not aggressive enough," she writes. "I was too tough and too weak. I didn't go with the flow and I didn't assert myself."
Searing as the case was for Pao, it was also liberating. She has her day in court and, with the book, a chance to address a wide audience. She serves as interim CEO of Reddit, where she's able to curb the site's more vicious aspects while continuing to increase user traffic. She connects with other women who've had similar experiences and teams with several of them to start Project Include, a non-profit organization devoted to making the tech world more diverse and inclusive.
She also gets to settle some scores, particularly against Doerr. Like many in the Valley, Pao is an aggressive self-promoter, and she has a self-righteous streak - she would never have brought the case without it. She's intensely determined but often seems naive about the world around her; only at the end of the book does she admit that she should have left Kleiner years earlier. But those personal flaws make the book more compelling. In the end Reset isn't about Pao, or even Kleiner. It resonates because it's a story that remains depressingly common in American business.
More of What's Trending on TheStreet:
Editors' pick: Originally published Sept. 22.