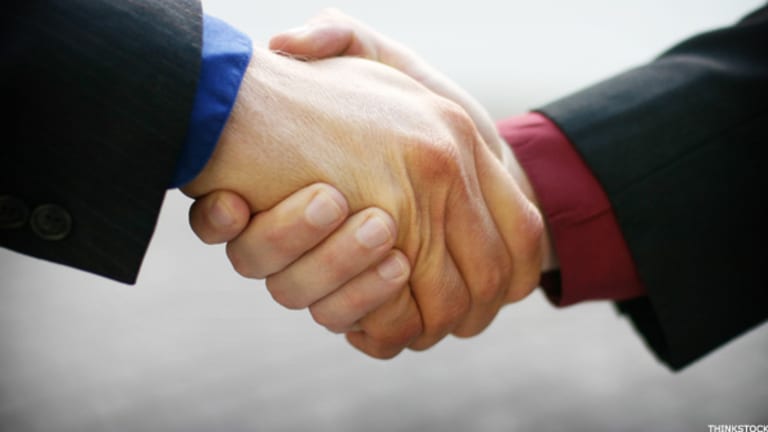 U.S. Takes Steps to Limit Tax Inversion Deals for Overseas M&A
The U.S. Treasury Department on Monday launched a long-expected administrative effort to limit the economic benefits that come when U.S. companies merge with foreign rivals.
WASHINGTON (The Deal) -- The U.S. Treasury Department on Monday launched a long-expected administrative effort to limit the economic benefits that come when U.S. companies merge with foreign rivals in countries with lower tax rates and reincorporate there.
At issue are so-called "inversions," where U.S. companies combine with foreign businesses as part of an effort to switch tax domiciles to avoid the comparatively high 35% U.S. corporate tax rate.
A senior Treasury official said the U.S. government still plans to write rules with more details for how the US plans to limit inversion deals. Nevertheless, those rules will be set to take effect for mergers that close on or after Monday, Sept. 22. The Treasury official noted that the U.S. decided not to make the rules retroactive, as some expected it might, because it wanted to give companies clear guidance going forward of what the rules of the road would be.
Watch the video below for more on the U.S. tax-switch clampdown:

WATCH: More market update videos on TheStreet TV
Specifically, the changes will limit the ability of the merging companies to manipulate their relative sizes in order qualify for moving the domicile of the U.S. acquirer to country of the target firm. Under U.S. a law company needs to have more than 20% foreign ownership to be considered foreign for U.S. tax purposes.
A U.S. company will be prohibited from reducing its size pre-inversion by issuing extraordinary dividends just prior to launching an inversion. U.S. firms also will be prevented from carrying out so-called "spinversions" by transferring assets to a newly formed foreign corporation that it spins off to its shareholders.
In many cases, the Treasury said, companies have counted passive assets, such as cash or marketable securities, that aren't part of their daily business to inflate their new foreign parent's size and avoid the restriction. The expected rules would prohibit a company from counting those assets to inflate the foreign target's size, though financial institutions would be exempted. It also prevents an inverted company from accessing that foreign subsidiary's earnings while deferring U.S. tax through the use of what the Treasury described as "creative" loans.
Nine inversions took place in 2013 and there were 10 as of August in 2014, according to a document tracking tax inversions provided to The Deal by Rep. Rosa DeLauro, who has followed the issue for over a decade. Many of them are in the healthcare and pharmaceutical space and appear to be motivated at least partly by tax benefits. A high-profile pending deal involves Burger King Worldwide (BKW)  and its planned acquisition of Tim Hortons (THI) , which would relocate the combined corporation in Canada.
A Treasury official declined to comment on how much revenue the U.S. government has lost because of inversion deals. However, he added that the goal was generally to discourage the practice. "We've seen a lot of the activity through the investment bank part of the world with people going around pitching these kinds of deals," he said. "We're taking these steps to make the transactions less attractive."
The Joint Commission on Taxation, a nonpartisan congressional research panel, said the U.S. would receive an additional $20 billion over ten years if most new tax inversions were prohibited with changes to the tax code.
The Treasury official added that the measures will be enforced by the Internal Revenue Service and that corporate legal advisors will now start directing companies to avoid these restrictions when doing deals.
Treasury Secretary Jacob Lew said in a statement that inversion transactions "erode our corporate tax base, unfairly placing a larger burden on all other taxpayers, including small businesses and hardworking Americans."
Lew had indicated at a press conference on Sunday that work was being completed on administrative actions to limit the economic benefits from inversions.
The move by the Treasury Department was lauded by a handful of top Democrats and criticized by an important, yet outgoing, Republican. Democrats are also likely to use the tax inversion issue as a rallying cry to urge voters to back Democratic candidates in the November elections.
Sen. Carl Levin, D-Mich., and his brother, Rep. Sander Levin, D-Mich., called the move an important step to stem the tide of inversions. "The changes the administration announced today are an important step toward ending these blatant tax dodges," said Sen. Levin, the outgoing chairman of the Senate Permanent Subcommittee on Investigations. "Profitable corporations should not be able to avoid their taxes simply by moving their mailbox overseas."
Rep. Dave Camp, R-Missouri, the outgoing chief of the tax-writing Ways and Means committee, called the administrative action a "stopgap" measure demonstrating that the administration is only interested in doing the bare minimum "just enough to show they care."
Camp and Sen. Levin both urged Congress to work collaboratively to enact broad tax reform, though most observers suggest that the enactment of a major piece of tax legislation is still years away. "It is time for the administration to put forward a serious, detailed, credible plan to reform our tax code," Camp said.
Rep. Rosa DeLauro, D-Conn., also called it a good first step and urged Congress to enact broad tax reform. However, she also urged Congress and the administration to take action to prohibit companies that invert from receiving federal contracts. "These corporate deserters should not be allowed to benefit from federal contracts," she said.
DeLauro included a provision in a Democratic-backed spending bill that prohibits the awarding of federal contracts to companies that were incorporated in the U.S. but have reincorporated overseas as part of their effort to limit their tax bills. The measure doesn't have any Republican sponsors and isn't expected to pass.