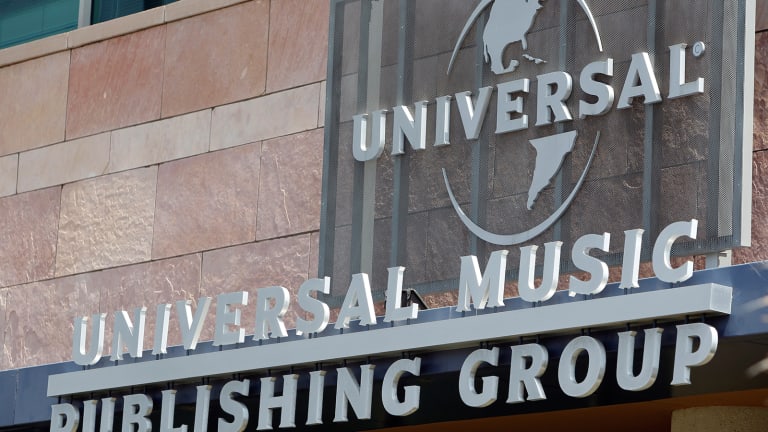 Universal Music Parent Company Vivendi Defends $4.6 Billion Havas Acquisition
As advertising stocks tumble Vivendi's acquisition of Havas looks increasingly overpriced and CEO Puyfontaine's earnings call comments suggest he is feeling the heat.
With apologies to Shakespeare: "The CEO doth protest too much, methinks."
Vivendi SA's (VIVHY)  Arnaud de Puyfontaine late on Thursday, Aug. 31, said his media and telecoms conglomerate had paid a fair price for advertising and PR giant Havas SA insisting that the strategic rationale for the €3.9 billion ($4.6 billion) deal was sound despite admitting that Havas may struggle this year.
"Even if in 2017, we see a transition year for Havas, we remain confident in its ability to reach its midterm objectives," he told analysts on his company's second quarter earnings call. "To be crystal clear. If we had to do it (the acquisition) again, we would do it again."
And all that, before anyone on the call had even had a chance to question the acquisition.
"I have read and seen many comments, sometimes [caricatural], sometimes irrelevant, sometimes both," said Puyfontaine, who seemed determined to get his retaliation in first.
Much of the comment alluded to by Puyfontaine has revolved around his Chairman Vincent Bollore's position in the deal as both buyer and seller. Bollore has effective control over Vivendi thanks to his 20% stake and owned 60% of Havas, where his son Yannick is CEO. That stake was acquired in July by Vivendi for €2.3 billion, or a 20.6% premium to its weighted average price over the year before the deal was announced in May.
The premium would almost certainly be wider if Vivendi's bid were made today. Advertising agencies' shares have tumbled over the past three months as clients cut back on spending. WPP plc, the world's largest agency by value, is down 19% since the start of June. Publicis SA, Havas's larger French rival, is down 17% over the same period.
Havas meanwhile is unchanged, supported by Vivendi's all-cash bid. Paris-based Havas, last week, announced a 34% dip in first-half operating income and dropped its annual target of 2% to 3% revenue growth.
Vivendi's offer valued the agency at about 10.6 times forecast 2017 earnings when it was made and has since risen beyond 11 times. By comparison, WPP trades at 6.7 times its 2017 earnings forecasts. Publicis trades at 8.4 times, despite posting a standout second quarter that prompted analysts to increase its forecast second half 2017 revenues.
Vivendi, the parent company of Universal Music, video game company Ubisoft and the former parent of Activision Blizzard, Inc. (ATVI) - Get Activision Blizzard, Inc. Report , might be able to dismiss such valuation concerns if it could show investors quantifiable benefits from the Havas deal. Yet the buyer's case for the acquisition continues to lack detailed revenue synergies or cost savings and rests on a nebulous claim that it will allow Vivendi to forge a deeper understanding of clients and "better monetize content".
Vivendi said in May that the deal will add 100 basis points to its operating margins, but failed to flesh out where that uptick will come from. Even that figure may now be in doubt after Havas's own operating margin dipped to 9% over the first half of 2017, down 3.6 percentage points on the same period last year.
It is too late for the deal to be re-written, even in the unlikely event that Bollore was minded to pursue such a course. Yet Vivendi shareholders and analysts may still make their voices heard at shareholder meetings where management will bear the brunt of their anger.
Puyfontaine's pre-emptive defense suggests he may already be feeling the heat.
Read more from TheStreet.com: